This week saw six of our Beagles head to London for the mini marathon.
World Mental Health Day
Today is International World Mental Health Day and a great opportunity to remind everyone of the commitment we have to this agenda as a club. Some of the materials we shared during Mental health awareness week earlier this year are linked here. In particular we are proud to have our mental wellbeing ambassador, Jennie Browning-Adams as part of our club and remind you that she is happy to support any of our Beagles as needed.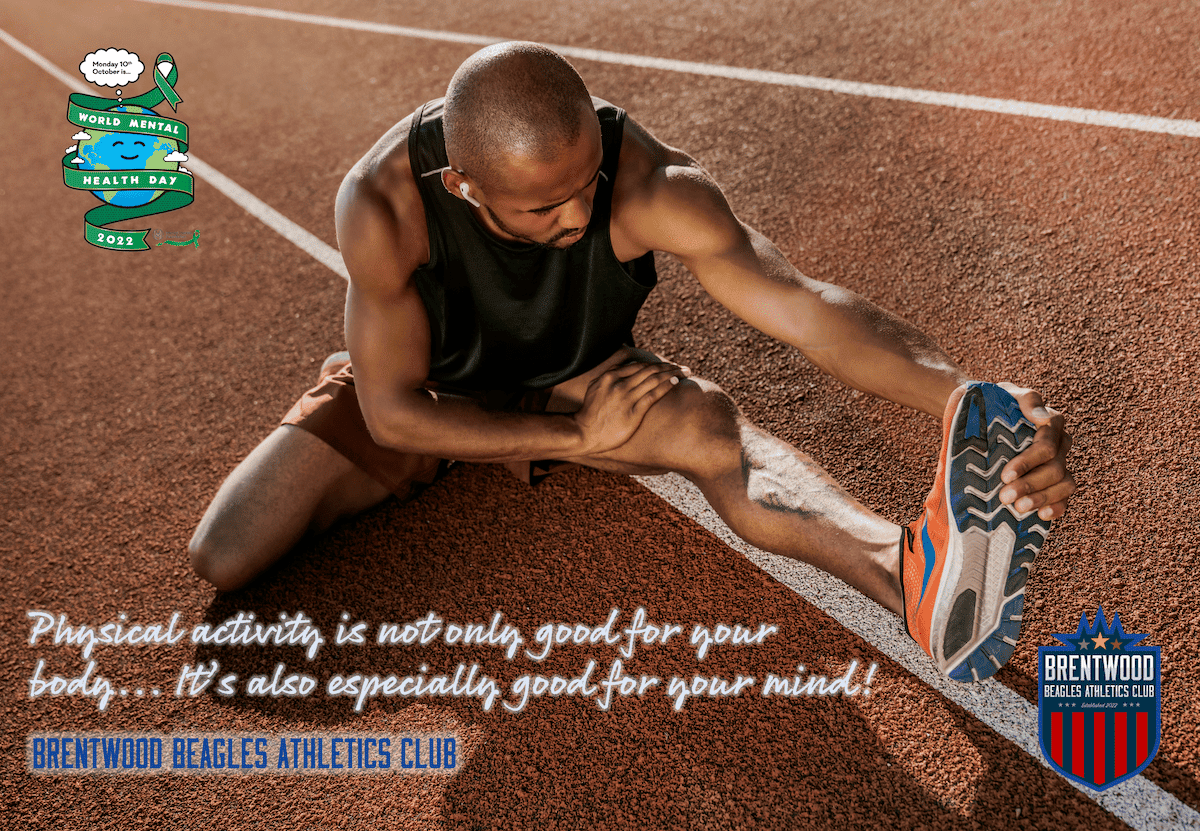 Brentwood Parkrun Takeover
On Saturday, more than 35 Beagles and many of their amazing families, travelled to Weald park for the Brentwood parkrun and our takeover event. Such was our impact – Brentwood had their biggest attendance since January 2020! It really was amazing to see so many people running in Beagles colours throughout the field, so many people giving their all and running a great personal time, and so many people being supportive to other runners.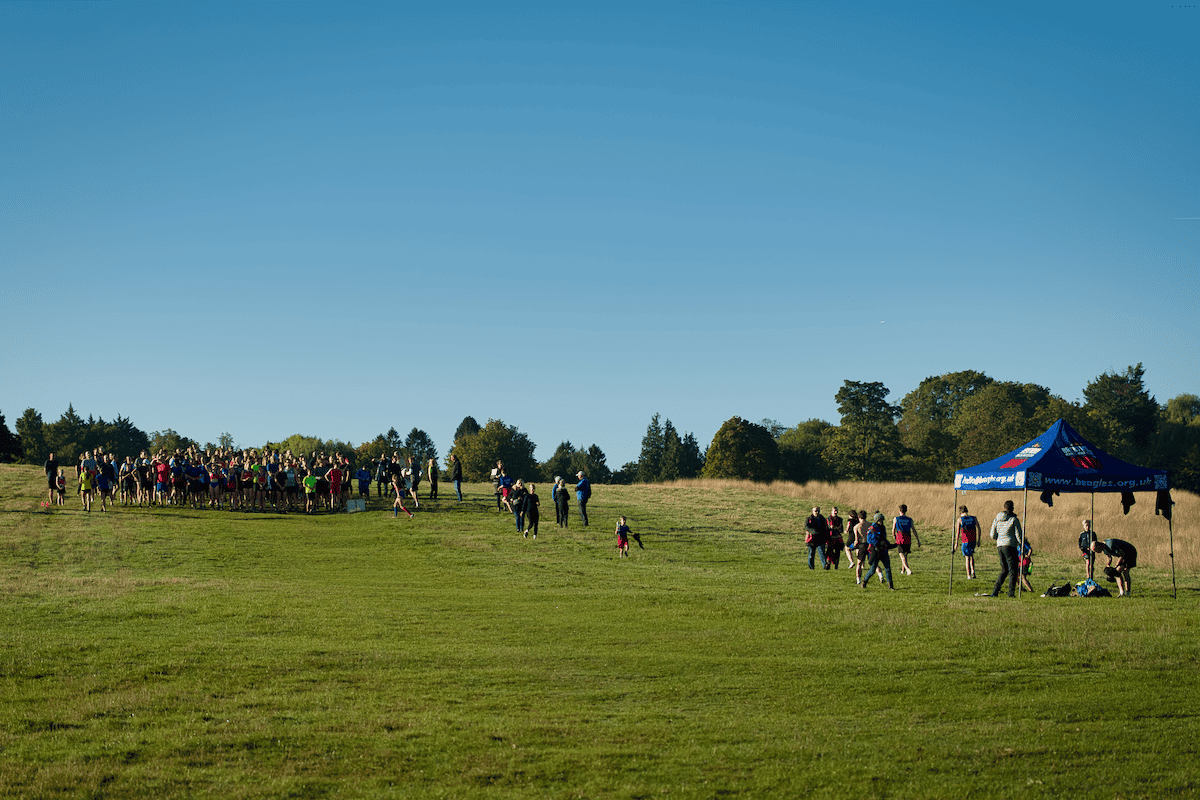 Full Beagles results as follows:
Congratulations to Sean Langan first Beagle home and second overall in 18:57.
Third place was Max Sanderson with a massive Brentwood PB and time of 19:40.
First woman home was Olivia Forrest in a new Brentwood parkrun PB of 19:41. Olivia is now the fastest woman ever to run the Brentwood parkrun by age grading.
Dean Savery finished 6th in 20:02 at his first ever parkrun.
George Ashton took 9th place with a new Brentwood parkun PB on 20:31.
Daniel Jaycock first adult Beagle in 12th place 21:02.
Great running from Callum Goodey, who is more typically a sprinter but who matched his best Brentwood parkrun time of 21:33 to finish 14th.
Stuart Crowther is one of our Brentwood parkrun regulars with another strong run of 21:34 and 15th place.
Chasing Callum and Stuart down led to a great new PB for Mattie Delea of 21:38 in 16th.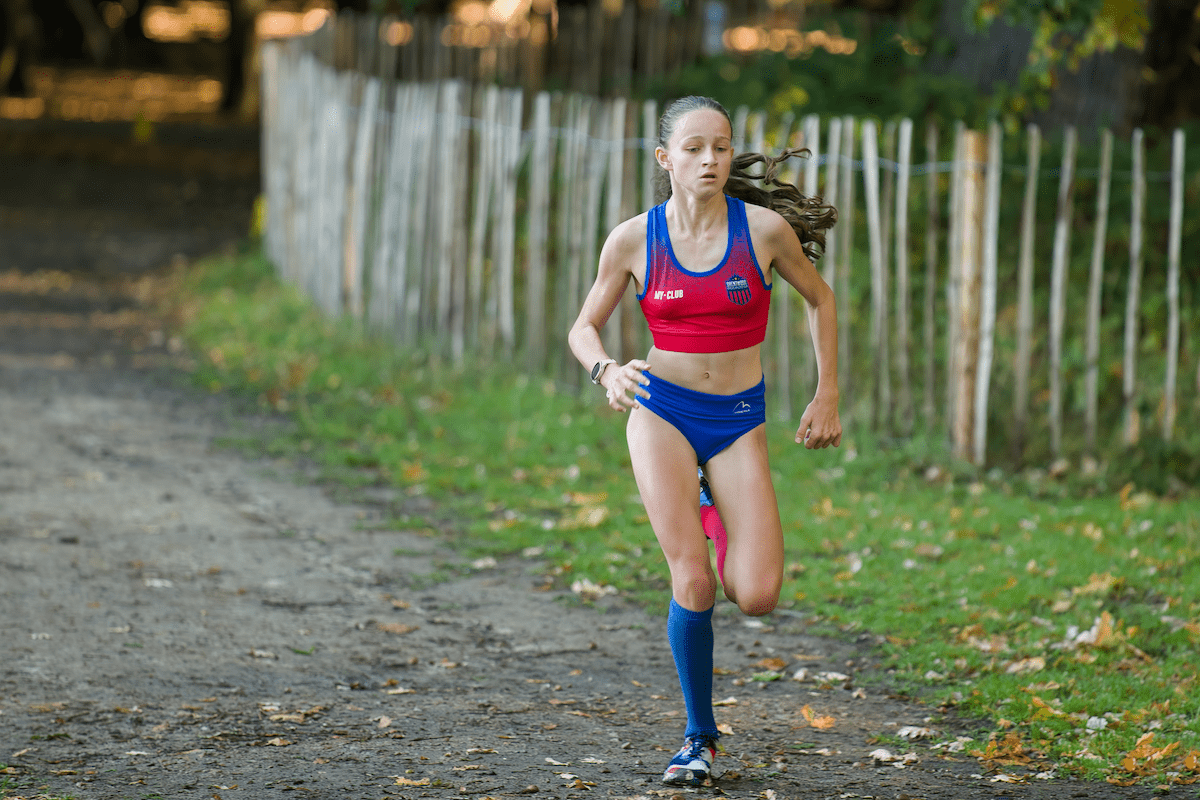 Evie Warn also scored a great new PB finishing 19th in 22:17.
Isabel Forrest led the next pack of Beagles with her run of 23:19, closely followed by Mara Thomas very narrowly missing her PB with a time of 23:30. Louis Geater ran a great new 5K PB of 23:41 and Jasper Jaycock finished just behind him in 23:49.
Another Beagle with a brilliant new PB was Esme Thomas who ran 24:26 to finish 38th. Closely behind was Laura Durn in 24:33 and father and son duo Ollie and Paul Johnson with matching times of 25:00.
More congratulations for Matthew Cottee who recorded a new PB of 27:14 and to Lianne Esterhuysen and Theo Hughes who made their parkrun debuts with times of 27:36 and 27:47 respectively.
Pacemaker duties for coach Rob Trevor saw him finish just behind son Ollie Trevor who finished in 28:14. More great family running behind the Trevor's saw Ella Fagan finish with her dad in 28:30 and Emily Brewington, who ran with her dad in 28:31. Just behind the girls was Thomas Gander, another parkrun debut of 28:49.
Really super running from Elsie Martin-Bouchareb who was aiming to beat a previous PB of 41:05 and smashed that with a run of 28:53.
Some more brilliant parkrun debuts – from Blake Rubery, who ran 29:07, Honey Walmsley who ran 31:19, Ava O Neal with a time of 32:29 and Owen Cottee in 33:18.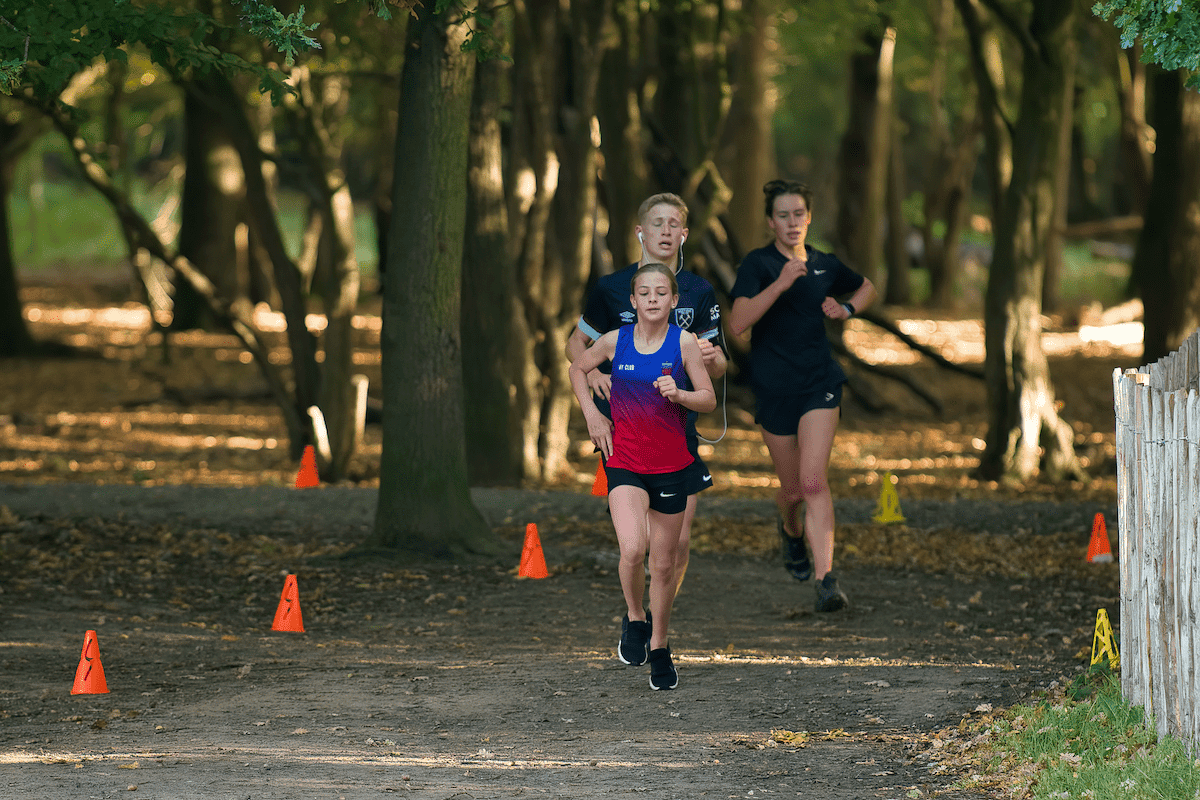 Further down the field, we saw brilliant family runs and parkrun debuts from Rocco Walmsley running with his mum to finish in 36:58, and the Marchant brothers – Joey Marchant in 38:05 and Charlie Marchant in 38:06.
Peony Gander also ran a 5K for the first time with a great effort of 39:02 as did Seren Rubery who finished in 44:17.
A big thank you to everyone that came along to run and to all those who volunteered at the event (especially RD Emma Delea) or who just came along to cheer and support the Beagles taking part. It really was lovely to see you all and we hope to make a Brentwood parkrun takeover a regular occurrence during the year.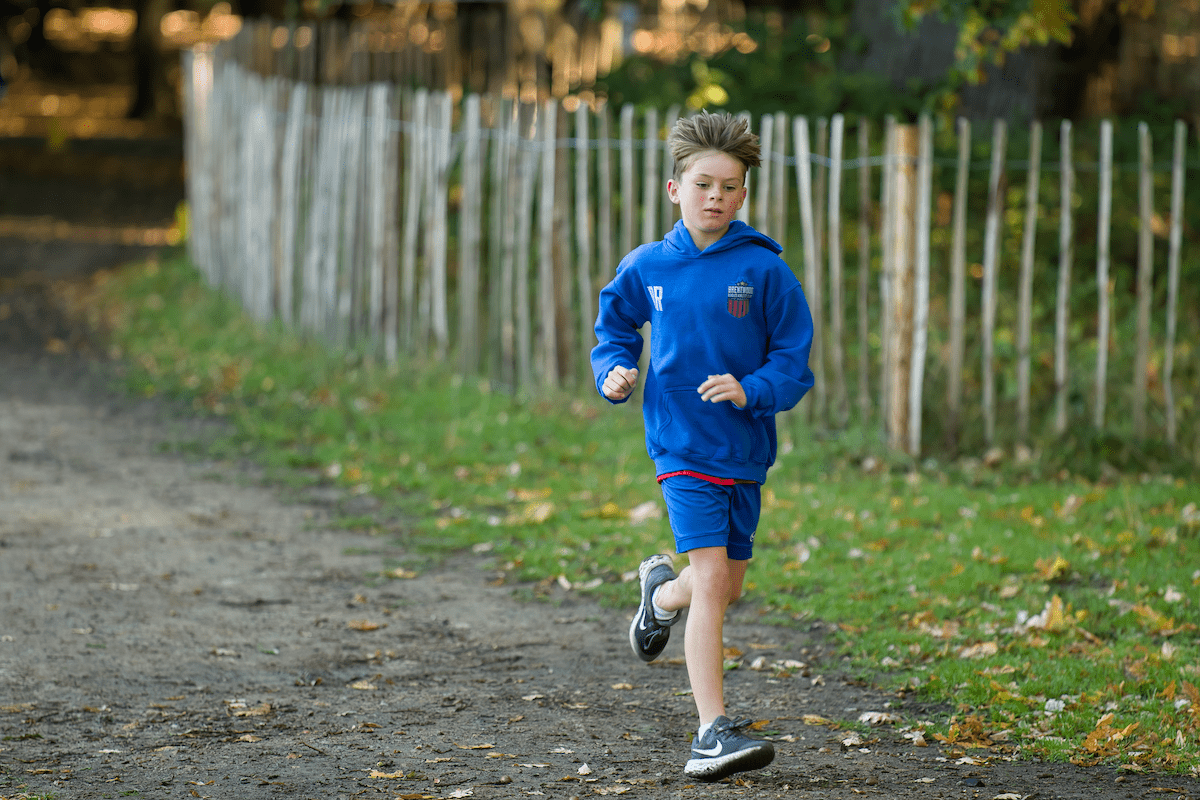 Tiptree 10 mile
We were pleased to see Steve Danby beat his previous best time at the Tiptree 10 mile race on Sunday with a great finish of 1:13.47 which meant he was 18th in his age group. Super running Steve!
Junior parkrun
On Sunday, Nora Heidemans, continued her great running at Lake Meadows – this week finishing in 11:11. Over at Harrow Lodge, it was a beautiful morning but the ground was noticeably softer as the season changes. So no Beagles PB's this week but still great running from Olivia Forrest (7:01), Isabel Forrest (7:45), Madison Kindler (8:12), Ethan Wilson (9:40), Libbie Gordon (9:45) Emily Brewington (9:48), Zyana Russell (10:04), Oliver Kindler (10:48), Ezra-Zion Gooch (10:55) and Ariah Russell (11:03), Zachary Perceval-Broadfield (12:29), Sheldon Waithe (12:58) and Henley Jeffery (14:30). Well done to all.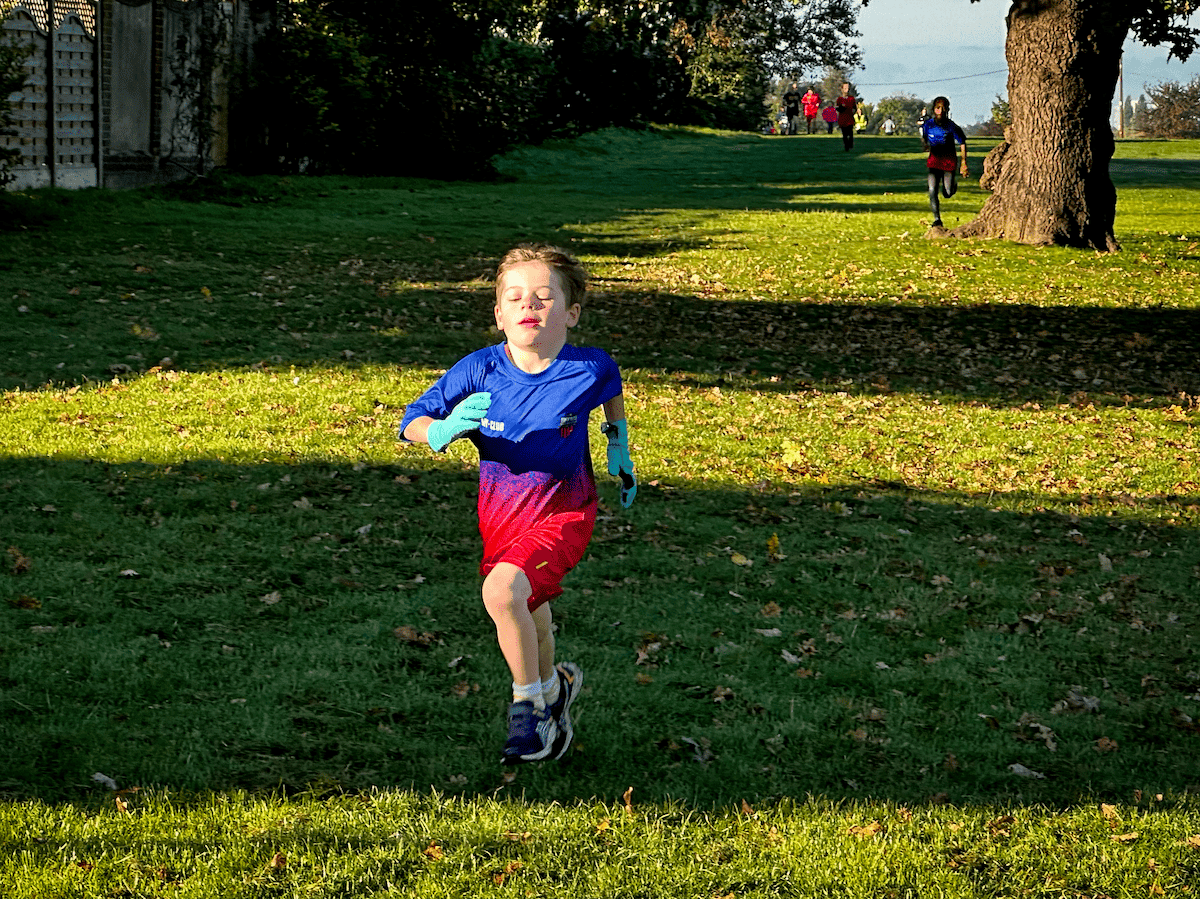 Coming Up
Next weekend is the start of the Essex Cross Country League with the first round at One Tree Hill on Saturday. We hope to see as many Year 7 and older Beagles as possible at the event, please do ask if you have any questions and check Spond for more details.