Yesterday, we heard from our Mental Wellbeing Ambassador, Jennie and she answered some key questions about what we are doing in this important area, but our ongoing commitment to mental health is not just about National Mental Health Awareness Week! This post sets out what we've agreed is key to our way of working with all athletes and members of the club.
Yesterday we had a great Q&A with our Mental Wellbeing Ambassador, Jennie. Today's post in support of National Mental Health Awareness Week explores what we as a Club commit to do to ensure we give you the best possible chance of protecting your mental health.
#IveBeenThere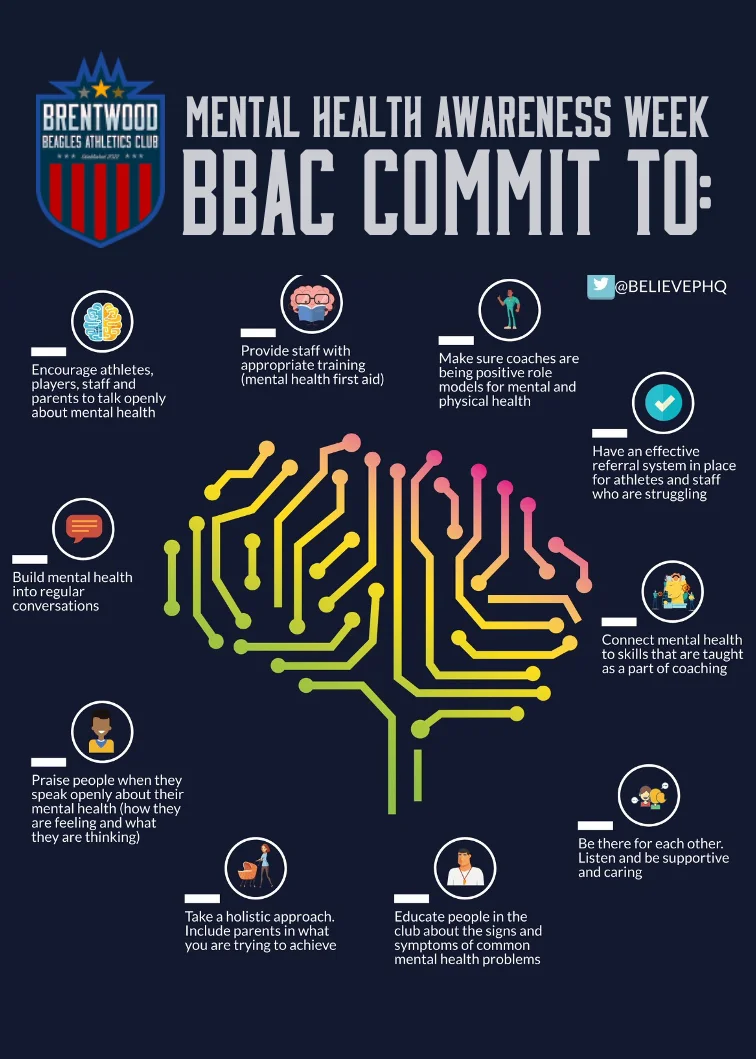 We will do everything we can to ensure that we operate to this statement of commitment and it is our plan to encourage all of those who come into contact with the club do the same. A friendly club run by people who care about such things provides a great foundation for your training and where appropriate, your competition activities with us.
If you missed yesterday's post, our Q&A with Jennie, you can find it in our archives or if you get stuck, drop us a line here and we will ensure you get a copy. England Athletics are working with Believe Performant have produced this great infographic to help us position our commitment to members… See more from Believe Perform here. More on what we can do to help at BBAC can be found here.
Join tomorrow to hear from BBAC's own Mental Health Ambassador, Jennie on her simple set of top tips to help manage your mental well being.