This weekend saw the first of our specialist performance camps – hurdles heaven – sprint hurdles with two times Commonwealth Games sprint hurdler Julie Pratt-Benterman. As well as a great opportunity for our own athletes we were thrilled to welcome other athletes from clubs including Havering AC, Dartford Harriers AC, Basildon AC, Thurrock Harriers AC, Braintree and District AC, Northampton AC and even as far away as Darlington Harriers!
Hurdles Camp
It was a busy day at the track on Saturday where we had the pleasure of running the first in our planned series of Performance Academy specialist camps (keep an eye out for details of future offerings on endurance, blood lactate testing, jumps and throws). We were incredibly delighted to welcome Julie Pratt-Benterman (England Athletics talent event lead and former World junior champion in sprint hurdles) to the track to lead the session.
Over a 4 hour period, Julie engaged, inspired and educated a mixed group of U15/U17 athletes sharing both her personal experience as an athlete and her expertise as a coach. From the best drills to do to start the session, to technique over the hurdles and in the air as well as individual focused tips for further development.
Feedback from athletes, their parents and coaches was exceptional with comments received about the session being great value for money, fun and incredibly insightful. One parent said their child was "buzzing for hours after the session" with another stating that "It was a fantastic event. My child left with so many ideas, drills and developments to take forward to training and competition." A third said "Julie's tutoring and expert knowledge gave confidence and increased skill over the hurdles".
We are very grateful to Julie and look forward to continuing the relationship with more sessions in the future. Note, this is the first of our Performance Academy Events and we have many more lined up with elite guest coaches across a range of event groups. Get in touch if you want to know more!
US Sports Scholarships
As well as our hurdles event, we were very pleased to welcome Liam Barrett head of US Sports Scholarship to Brentwood for a session about the opportunities, and financial assistance, that exist for athletes in the US after their A-Levels. Our head coach Paul, is also head of athletics for US Sports Scholarships and is always happy to provide our athletes with more information about the process. Please do reach out to him if you are interested in hearing more.
A big thank you
Thank you to all our lovely juniors who came out to the extra session on Saturday to help us showcase the best of our track for our club video. Your enthusiasm was relentless, and we are sure there will be some great footage to share at a later date. We were all particularly impressed with nine year old Fynn Anderson who wowed us all with his amazing high jumping and reached a height of 1.18m based on a very limited amount of experience.
We would also like to thank all our coaches, volunteers and parents who helped with all the setting up and equipment. Many hands made light work and it was great to be able to show off the best of our facilities.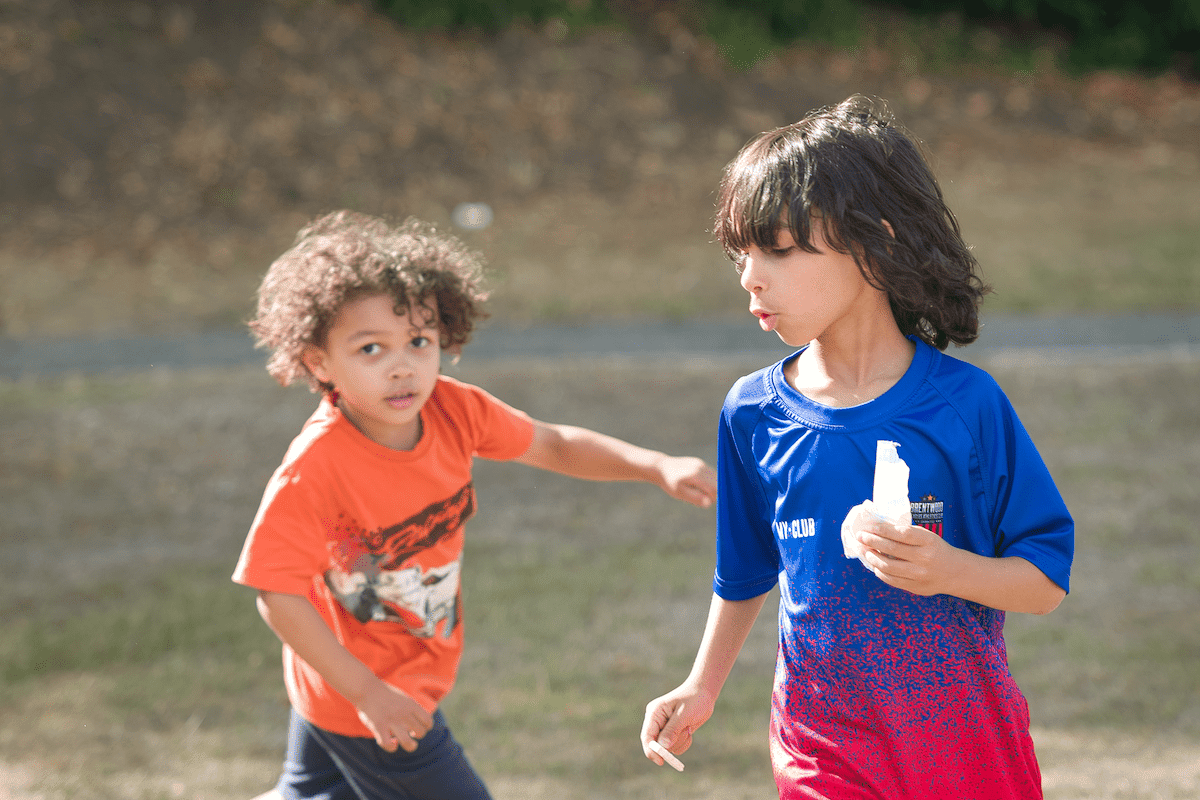 Junior parkrun
A quieter parkrun week this week but well done to those who competed on Sunday. Evie and Imogen Warn ran at Lake Meadows juniors – first place for Evie (7:44) and a new PB by 11 seconds for Imogen (10.37). Over at Harrow Lodge juniors, it was another new female course record and PB for Olivia Forrest (6.46), a good debut, and first male finisher, for Max Sanderson (07:14). Other Harrow Lodge runners were Isabel Forrest (7:34), Madison Kindler (8:09), Ollie Trevor (9:07) and Oliver Kindler (11:04).
Remember – to help us track parkrun results please do tell us if you've run a junior parkrun (as there isn't a report that gives us these details) and also register Brentwood Beagles as your club in the parkrun system (from your results email click on manage my profile and then choose the groups option. You can then enter Brentwood Beagles AC in the box and click join.
Your Pictures & News Required!
Remember as usual, if your athletes were featured in an event in the last week or so, let us know… better still send a picture and details of their performance and we'll include them in our next post. Reach us here.