For us and, we're sure the Country as a whole, it's been a strange sort of week. The sad death of her Majesty the Queen overshadowed most things as we saw history unfolding in front of us. For the club, we felt it important to continue with our plans for our inaugural club championships in order to celebrate the progress of our athletes and we chose to honour the Queen during our event with a 70 second silence.
Crown to Crown
On Wednesday night, Olivia and Isabel Forrest took on the last of the summer Crown to Crown races – a tricky 5k event held by Pitsea Running Club at Westley Heights. Olivia had last run the event back in June when she finished in 20:11.76 and her progress this season was emphasised by this month's 5th place finish in a time of 19:14.91 – almost a minute off in the 3 months! Well done Olivia and congratulations on your first female U18 position. Isabel was running the event for the first time since the race rules had changed to allow only over 12's to run, also ensuring a great course PB – 22:31.64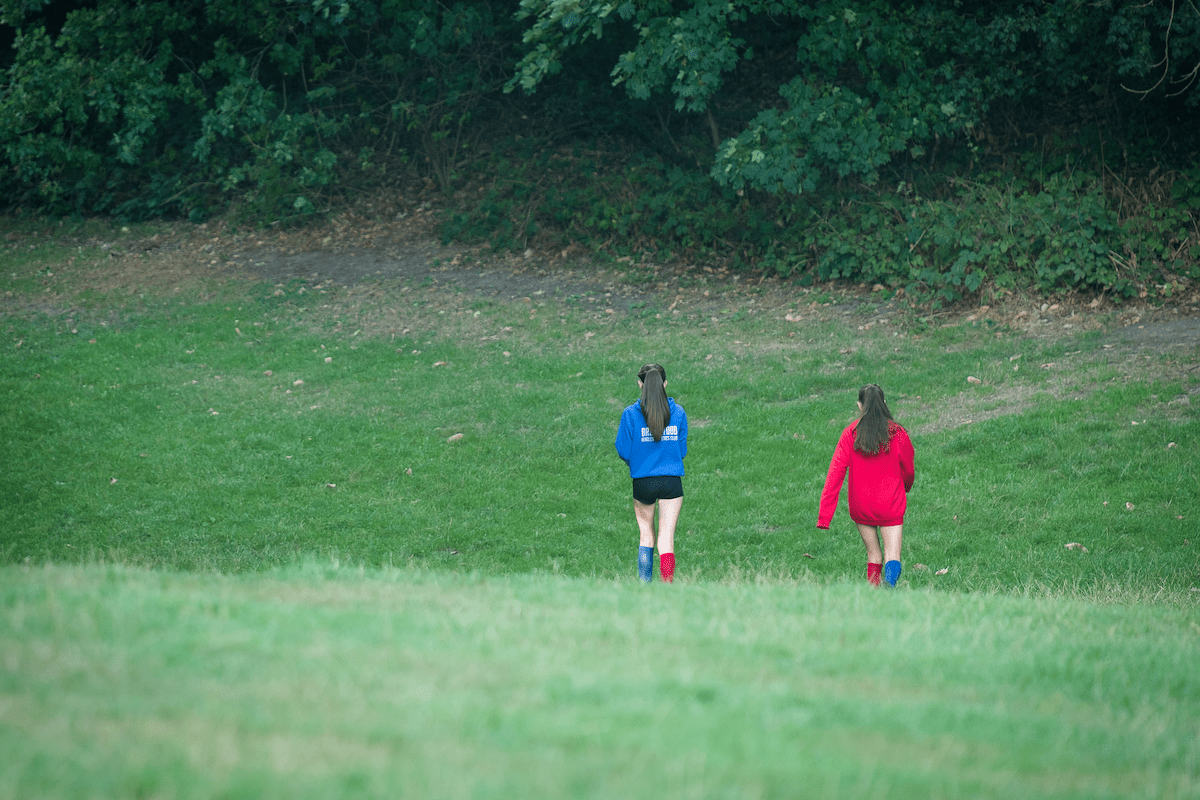 Parkrun
It was great to see a number of our Beagles out enjoying their Saturday parkrun. A great turnout at Brentwood where we saw a number of impressive performances – Stuart Crowther just missing out on a PB by 3 seconds with a time of 21:23, Mara Thomas returning from a summer break with 25:31, Jasper Jaycock with 25:56, Esme Thomas with 27:06 and Iola Thomas tackling her first ever parkrun with a great run of 28:22. Over in Oxford at Horspath parkrun, Isabel Forrest, who had simply turned up to watch a different race, borrowed some trainers and ran a 20:36 to take first female and the JW11-14 course record with less than ten minutes notice.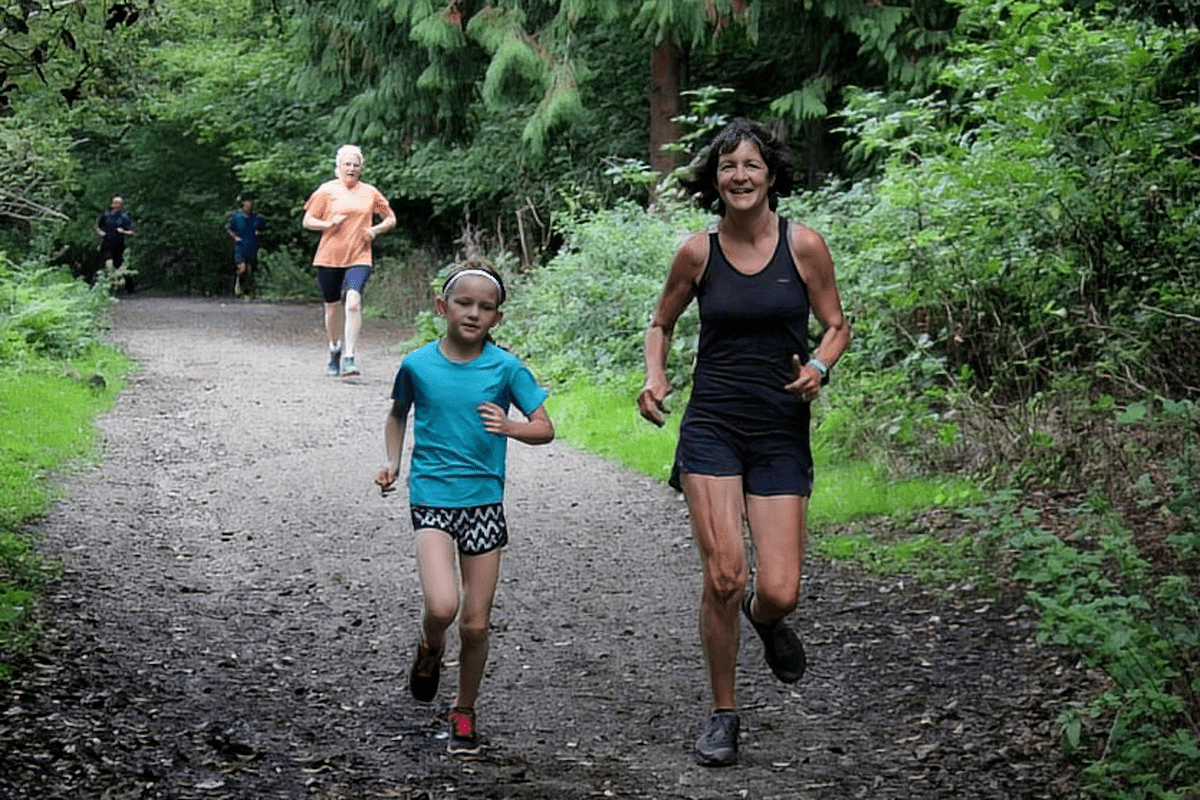 SEAA Intercounties
Following a strong season of track performances, Olivia Forrest was invited to compete for Essex in the U15/U17 intercounties match in Oxford. Taking on a strong field of mostly Yr2 U15G, Olivia ran a really strong 1500m race, demonstrating her prowess in overtaking, to finish third in 4:49.25. The U15G Essex team finished in third place out of the 10 Southern England counties taking place.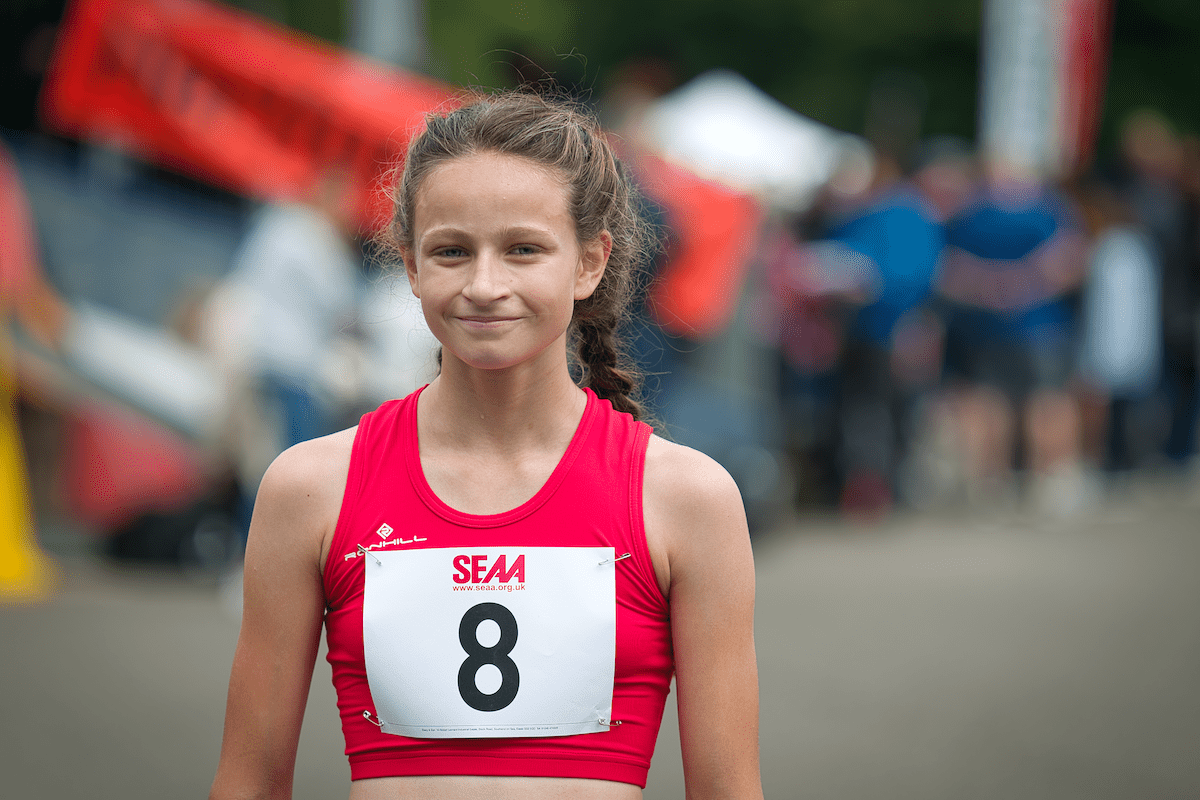 Fyfield 5K
Two of our Beagles took on the Fyfield Footpath 5K event on Sunday morning. A lovely, well run event that raises money for scouting in the area, we were thrilled to see both boys show their class by finishing in the top ten. Congratulations to Fynnton Anderson who finished 4th overall (and first U16) in 22:02.8 and to Mitchell Evans who finished 8th with a time of 23:49.6. Superb!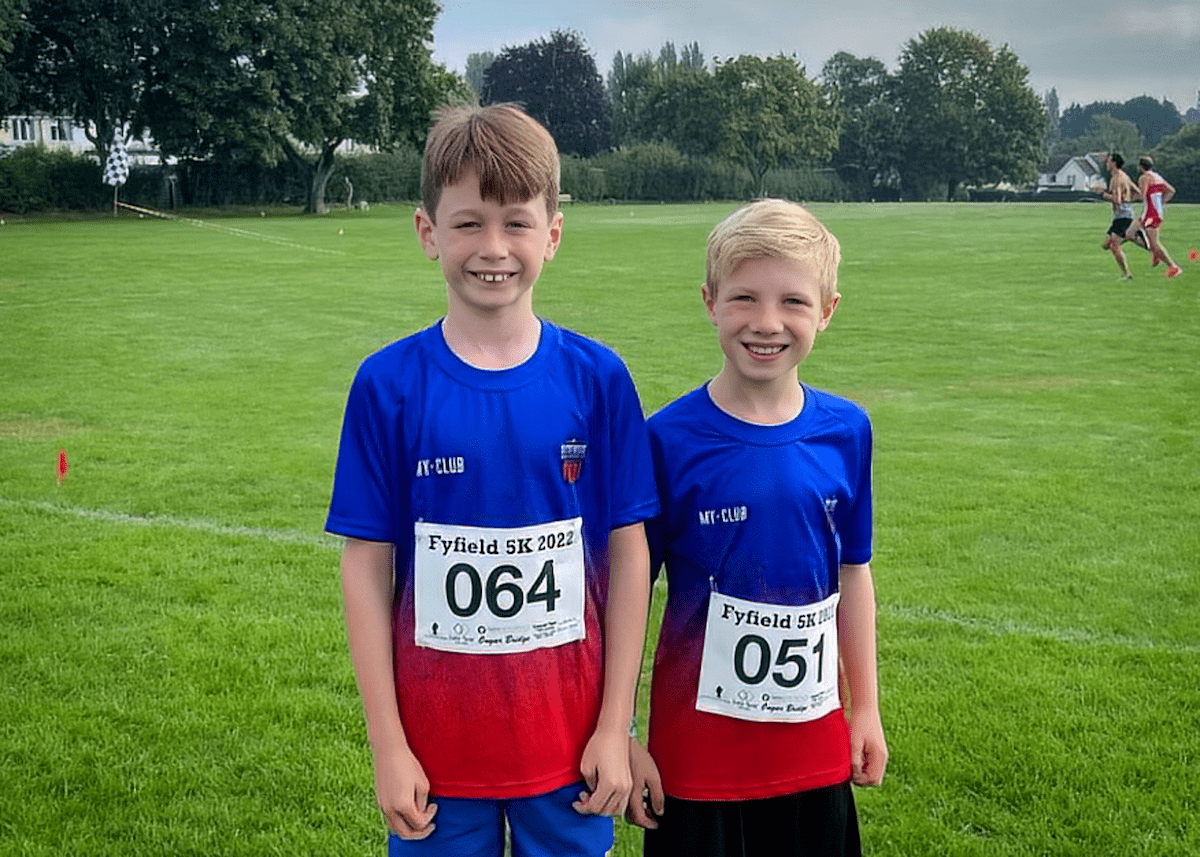 Club Championships
It's hard to know where to start when trying to summarise all the brilliant performances we saw at our club championship event on Sunday. From our youngest members to some of our oldest, we were incredibly impressed at the effort and professional approach that everyone made in their track and field events. Clearly the hard work wasn't just done by our athletes and we would once again like to thank everyone that helped us to ensure that the event went well on the day and to Vice Chair, Vicky Trevor, who was instrumental in organising the occasion. We certainly learnt a lot and really appreciated everyone coming along to support those taking part. It was a lovely event and a great way to sign off on this year's track and field season.
Field Events
The long jump competition got off to a fine start with some great jumping from our under sevens. Lewis Galbraith took the win for the boys with a jump of 2.03m, narrowly beating Sheldon Waithe who jumped 2.02m. In third place we saw Raphael Giroldo 1.87m followed by Ezra Gooch (1.76m) and Rex Sanderson (1.60m). The U7 girls event saw Ariah Russell triumph with a best jump of 1.33m narrowly beating Isla Johnson who jumped 1.26m.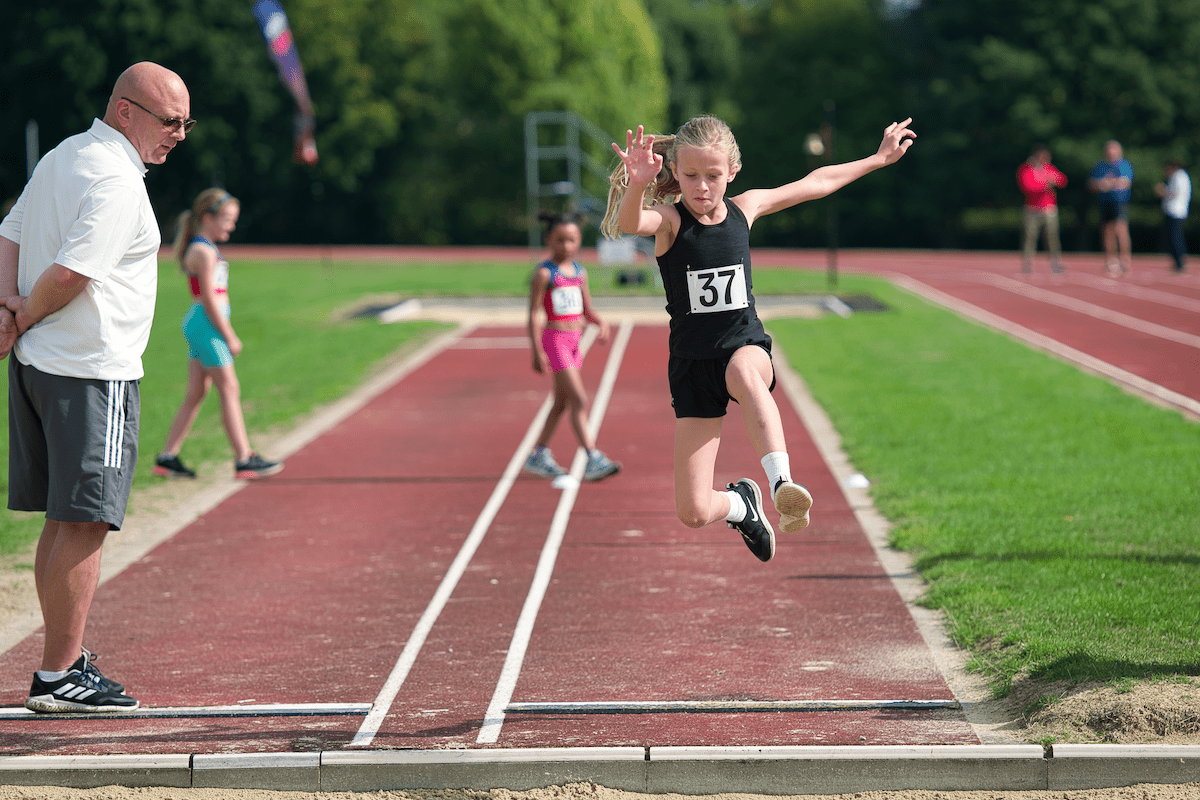 The U9 boys event saw victory for Joey Marchant with a jump of 2.92m, a silver medal for Bertie Allen (2.84m) and third place for Nathan Cottee (2.52m). Also demonstrating their long jump skills were Oliver Kindler (2.20m) and Owen Cottee (2.10m). Our U9 girls long jump competition was one of the strongest of the day with 11 competitors and some great jumping! The gold medal ultimately went to Olivia Willard with a brilliant 3m jump. In second position we saw Olivia Galbraith with 2.48m and third was Lianne Esterhuysen with a jump of 2.44m. Also competing was Ivy Kernohan (2.39m), Zyana Russell (2.21m), Issy Reynolds (2.17m), Libby Adams (2.14m), Amaia Keskin-Larrea (2.10m), Primrose Ox (2.09m), Peony Gander (2.06m) and Alice Jones (1.78m).
The three boys in the U11 competition battled well with Jack Reynolds taking the title with a jump of 3.03m. Blake Rubery finished second with a best jump of 2.87m and Ollie Trevor finished third with a jump of 2.55m. The U11 girls long jump competition saw all the best jumps in the first round with our winner, Libbie Gordon jumping 2.98m, silver medallist, Madison Kindler jumping 2.83m and bronze medallist Emily Johnson jumping 2.53m.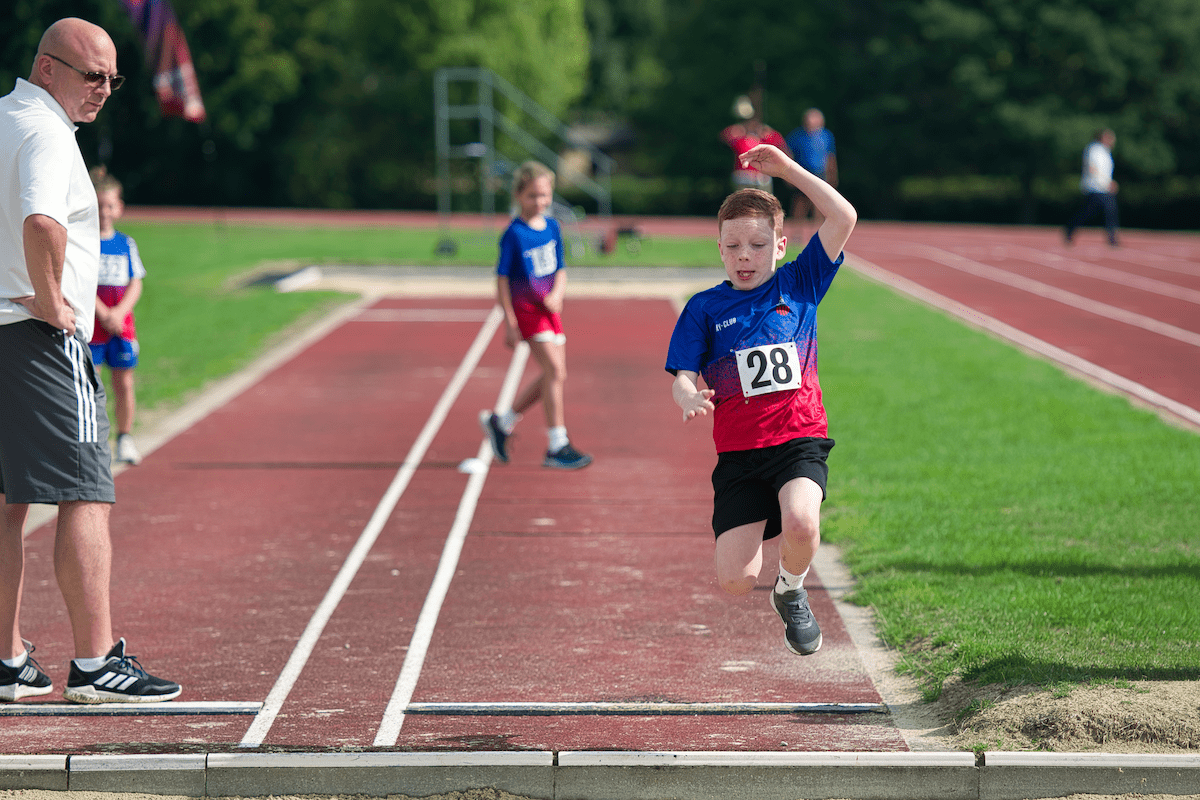 Our two U13 boys had a very close competition with Ollie Johnson ultimately taking the win with a jump of 3.39m narrowly beating George Reynolds who had a best jump of 3.34m. In the U13 girls long jump event, Honey Peck jumped a massive 3.50m to take the gold medal, beating Millie M into second place with her jump of 2.94 and Isabel Forrest into third with her jump of 2.55. Imogen Warn completed the competition with a good jump of 2.28m.
Our U15G champion, Grace Smith jumped a great 3.49m despite taking off a good 6 inches behind the board! Well done too to runner up Evie Warn who had a best jump of 3.30m.
The U17M event saw the jump of the day by Callum Goodey who earned his championship record with a brilliant jump of 5.25m. The silver medal was well earned by Louis Geater with 3.95m. Finally in the long jump Justin Waithe did the seniors proud with an excellent jump of 4.24m.
Our high jump competition saw five athletes compete across various age groups. Jump of the competition went to Ella Gilder-Briggs who took the U15G gold with a best jump of 1.3m. Jasleen Lotta took gold in the U17W event with a jump of 1.24. Olivia Forrest took U15G silver with her jump of 1.18m. Amy Maher took U13G gold with her jump of 1.15m and Matthew Cottee took U11B gold with a good jump of 1.10m. Well done to all.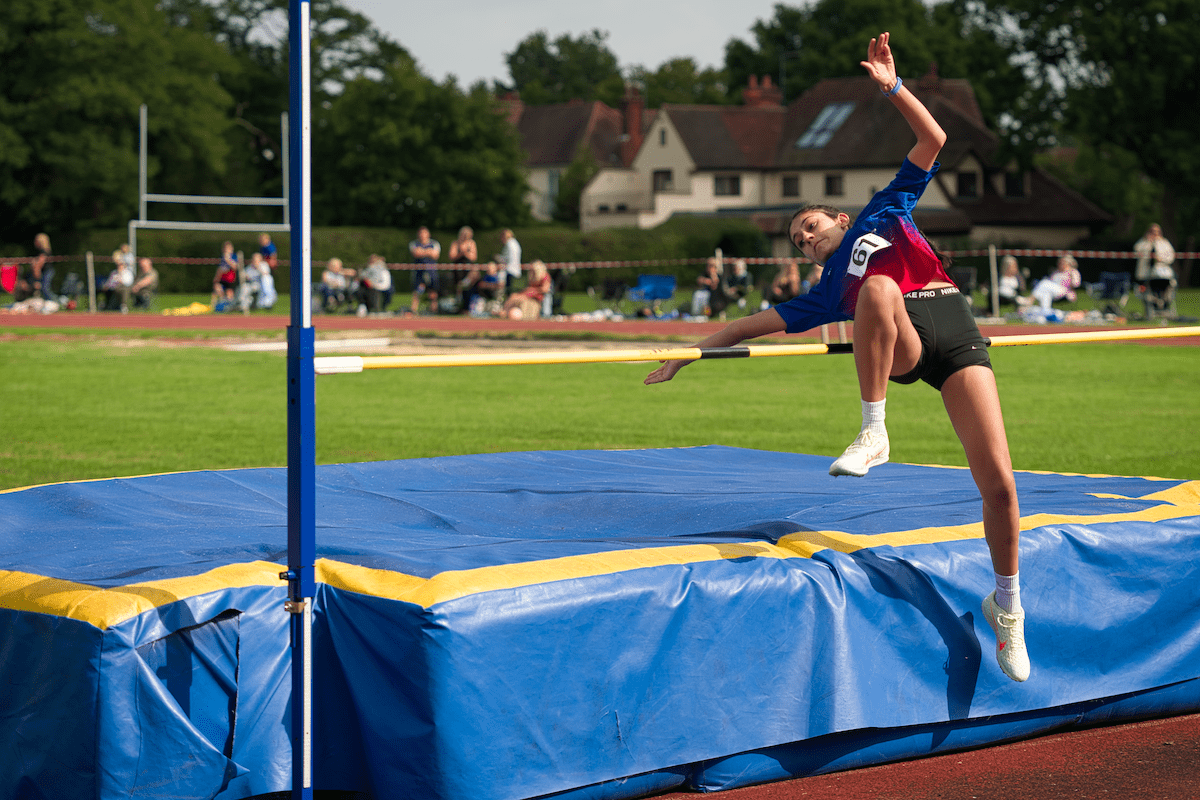 The turbo javelin event is a real favourite of the younger Beagles and is a great starting point for their transition into more traditional throws events. Our U7 boys event was dominated by the amazing throwing of Aidan Bolton who demonstrated great prowess with a throw of 22.06m. The silver medal went to Ezra Gooch with a throw of 9.49m and the bronze to Raphael Giroldo who threw 7.08m. Well done to Sheldon Waithe for his throw of 5.36m.
Our U9 girls turbo event was a competitive one with Issy Reynolds ultimately taking the gold medal with a throw of 11.32. Well done to our silver medallist Ivy Kernohan who threw 10m and to bronze medalilist Amaia Keskin-Larrea who threw 9.7m. Lianne Esterhuysen (9.36m) and Primrose Ox (9.01m) completed the girls line up. On the boys side our U9's did us proud. Hudson Jeffery won the event with a throw of 18.34, Owen Cottee took silver with a distance of 13.95, Oliver Kindler placed third with his throw of 13.27 and Nathan Cottee finished fourth with 9.04m.
The U11 boys really showed their throwing ability with an incredibly strong competition. Victory ultimately went to Bobby Reynolds on his final throw with a distance of 31.05m. Second place to Thomas Gander (25.95m) and third to Dylan Ox (23.91m). Well done to our other competitors – Ronnie Marchant (22.54), Robert Pearson (16.75) and Sid Allen (15.31). Closing the competition was our U11 girls. Congratulations to Madison Kindler with her gold medal throw of 9.19m and to silver medallist Betsy Gilder-Briggs who threw 8.76m.
Track Events
Our track events started with a closely fought hurdles event. Olivia Forrest took U15G gold with a time of 16.81, whilst Jasleen Lotta showed her resilience to come back from a clattered hurdle to take U17W gold with a time of 18.97.
Our 800m event saw a competitive mixed age race. Winning the race and taking gold for U15B was Max Sanderson with a time of 2:16.80. Louis Geater finished as first U17B (2:26.00), Evie Warn as first U15G (2:33.28). Our U13 boys battled hard throughout with Jude Hearn taking the victory in 2:30.50, Nicky Mulholland second in 2:35.72 and Ronnie Reynolds third in 2:44.78. Ollie Johnson finished fourth in 2:47.70. The U13 girls race was won by Nicole Hawkins with a time of 2:34.20 closely followed by Hollie Poyton in 2:38.36.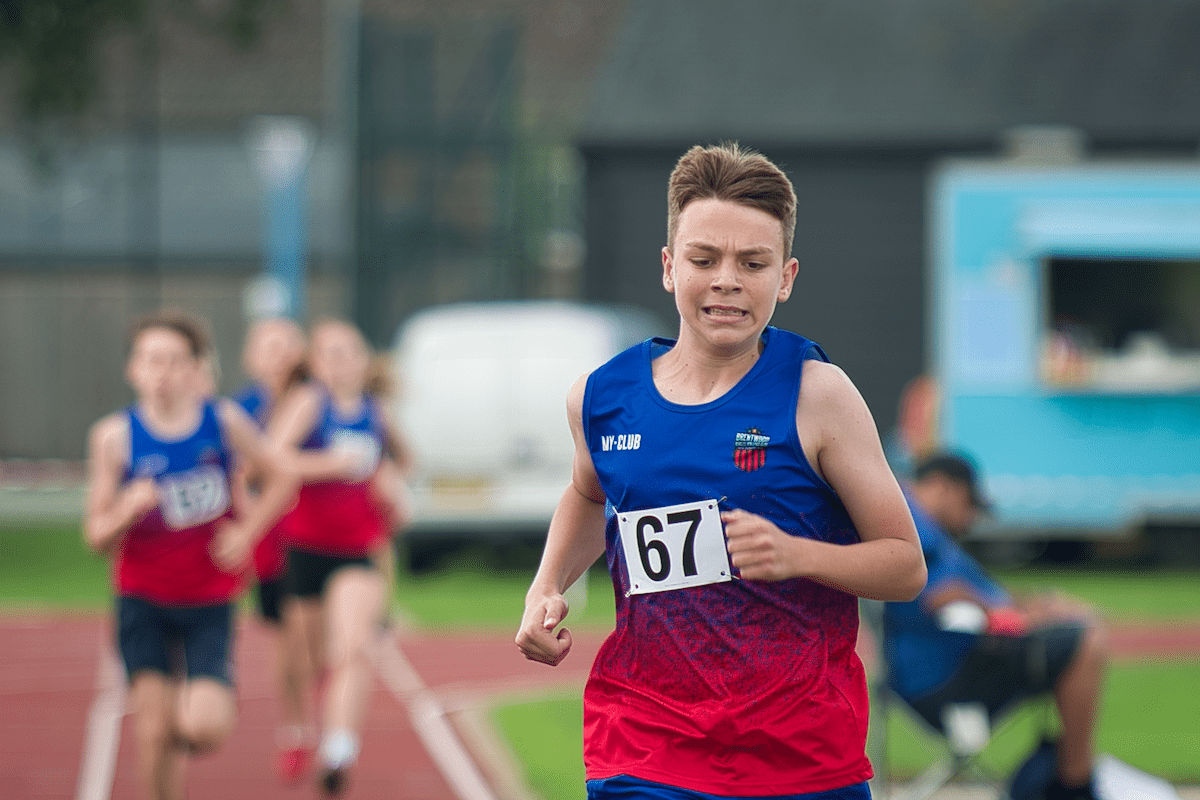 The under sevens 60M sprint was well contested. The girls victory narrowly went to Zoe Jones with a time of 11.81. Second place, Ariah Russell in 11.94, third Henley Jeffery in 14.11 with Isla Johnson in fourth (14.19). Our boys event saw the gold medal go to Aidan Bolton in 11 seconds flat. Raphael Giroldo finished second in 11.50 and Sheldon Waithe was third in 11.82. Completing the race were Ezra Gooch (12.12) and Rex Sanderson (14.38).
Our under nines sprint slightly further – 75M – and we saw great competition here. The boys race was won by Alex Smith in 12.34, with second place won on the line by Owen Cottee (12.79) from Joey Marchant (12.80). Also running well were Bertie Allen (12.96), Nathan Cottee (13.18), Calum Evans (13.61) and Hudson Jeffery (14.72). The girls race was strongly contested with Olivia Willard winning in 12.36 followed by Olivia Galbraith in 13.22 and Emily Brewington in 13.25. Our podium finishers were racing Issy Reynolds (13.59), Alice Jones (13.60), Zyana Russell (14.52), Libby Adams (14.57), Amaia Keskin-Larrea (14.69), Aaliyah Abidoye (15.85) and Primrose Ox (16.03).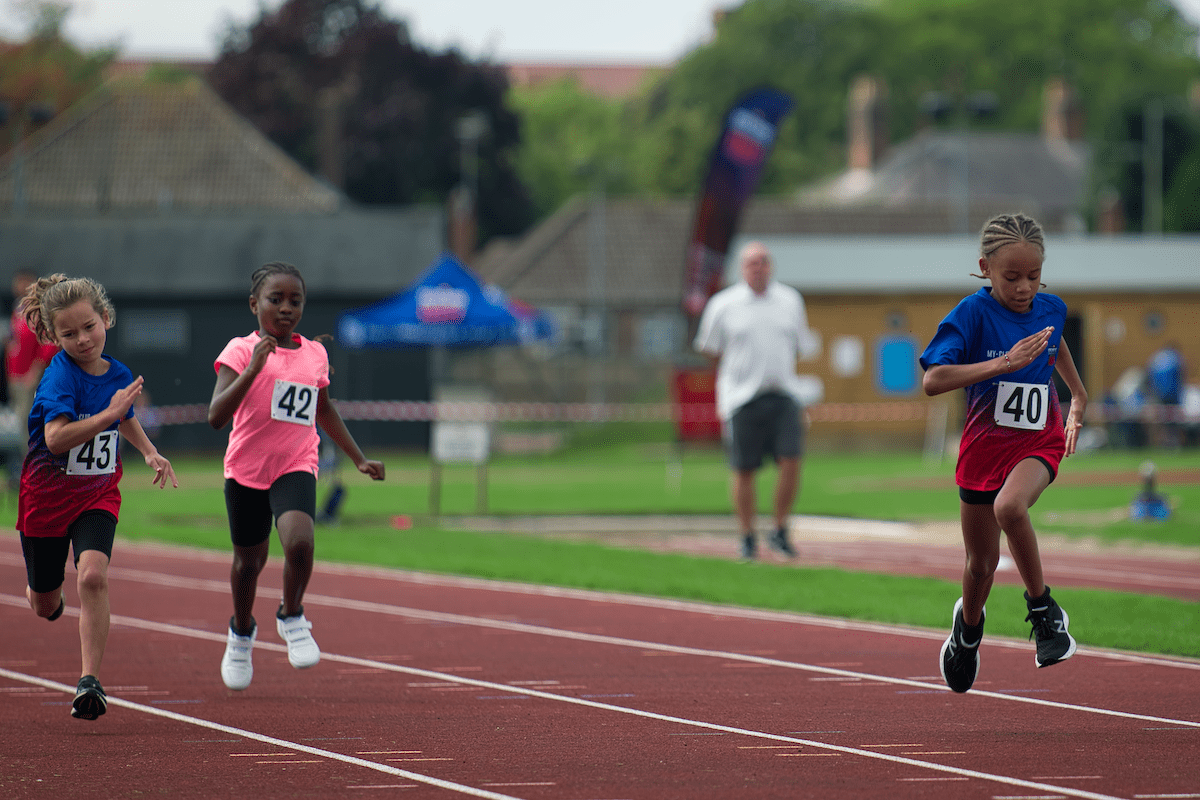 Our second 75m sprint competition was for the under 11's with the girls showing their strength over the distance. Well done to Libbie Gordon who took gold in 12.22 with Emily Johnson finishing second in 13.44 and Betsy Gilder-Briggs third in 13.61. The boys event was even closer with Matthew Cottee winning in 11.25, followed by Bobby Reynolds in 11.31 and Jack Reynolds in 11.35. Also sprinting well were George Smith (11.97), Ronnie Marchant (12.60), Dylan Ox (12.72), Sid Allen (12.75) and Louie Jenkins (13.40).
The popular 100m sprint saw a range of age groups competing. In the U13 boys event Nicky Mulholland took the win in 15.21 with silver going to Ollie Johnson in 15.81 and bronze to George Reynolds in 16.23. The U13G event was well contested with Ava Carter running a strong race to win in 13.69, followed by Honey Peck (14.60) and Nicole Hawkins in 14.70. Completing the race were Stephanie Smith (15.13), Hollie Poyton (15.15), Amy Maher (15.31), Imogen Warn (17.57) and Millie M (18.60). The senior women's event saw club coach Angela Hawkins finish in 16.57 to take gold. The U15G gold went to Ella Gilder-Briggs who ran 13.34 and the Senior men's gold to Justin Waithe who finished in 13.14.
The longest distance race for our younger runners was the 600m event. Lewis Galbraith took victory for the U7 boys in 2:26.34. The U7 girls were led home by Zoe Jones in 2:47.41, followed by Ariah Russell (2:58.79), Isla Johnson (2:59.65) and Henley Jeffery (3:06.91). In the U9 boys event Alex Smith took a narrow victory over Calum Evans (2:17.25 and 2:18.93). Bronze went to Hudson Jeffery who ran 2:46.13. Our U9 girls were led home by Olivia Willard (2:22.3), Emily Brewington (2:23.81) and Zyana Russell (2:34.39). Also running Peony Gander (2:41.81) and Nora Heidemans (2:43.70).
Our U11 girls showed their brilliance over 600m with Madison Kindler dominating to finish in 2:03.15. Lily Warren finished second in 2:19.75 and Betsy Gilder-Briggs third in 2:29.40. The boys U11 race was strongly contested with Matthew Cottee taking the win in 2:02.71, Bobby Reynolds second in 2:03.65 and George Smith third in 2:08.93. Also running were Blake Rubery (2:17.41), Ollie Trevor (2:25.62), Thomas Gander (2:27.84) and Louie Jenkins (2:42.00).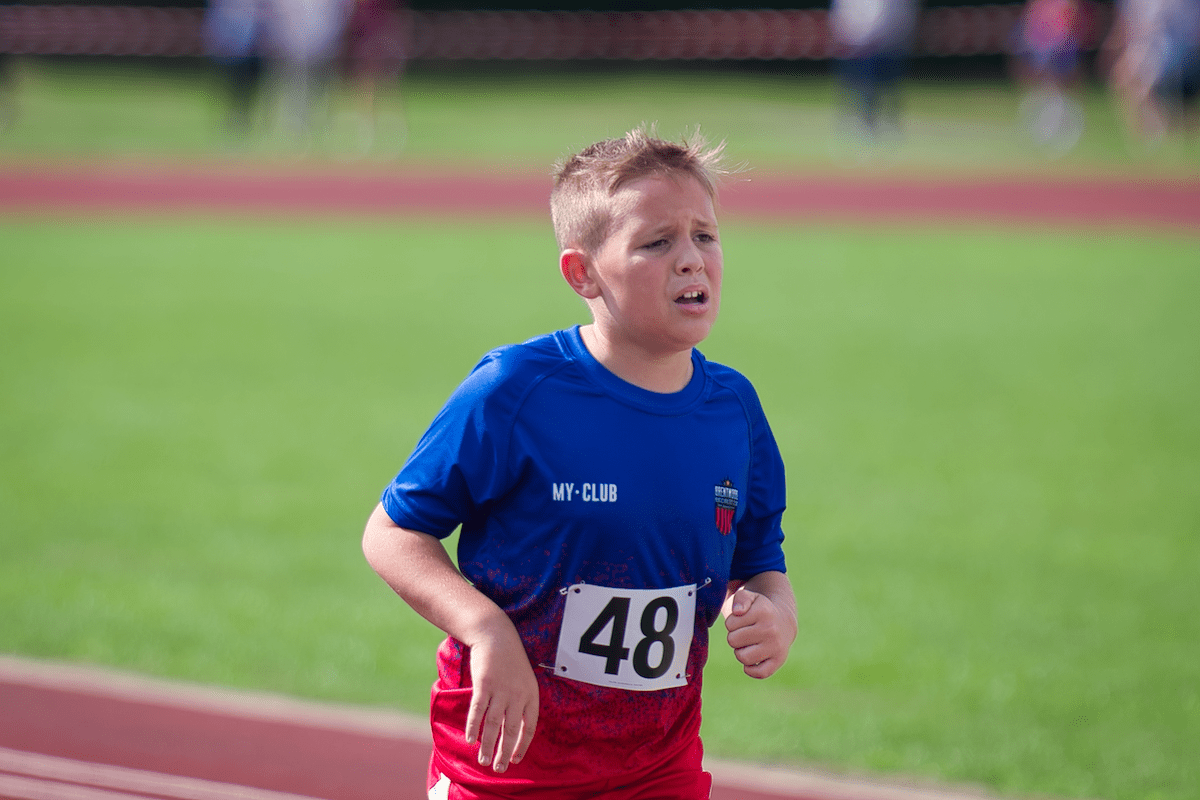 Our longer sprint races are only open to the older age groups. In the 300m, Max Sanderson took U15B gold in 46.83 and Evie Warn took U15G gold in 52.48.
The 400m saw a great first time performances by Callum Goodey in 58.36 to take U17G with Louis Geater finishing in silver medal position in 1:02.38. Justin Waithe took Senior gold in 1:01.18 – not bad for two 100m sprinters and a middle distance athlete!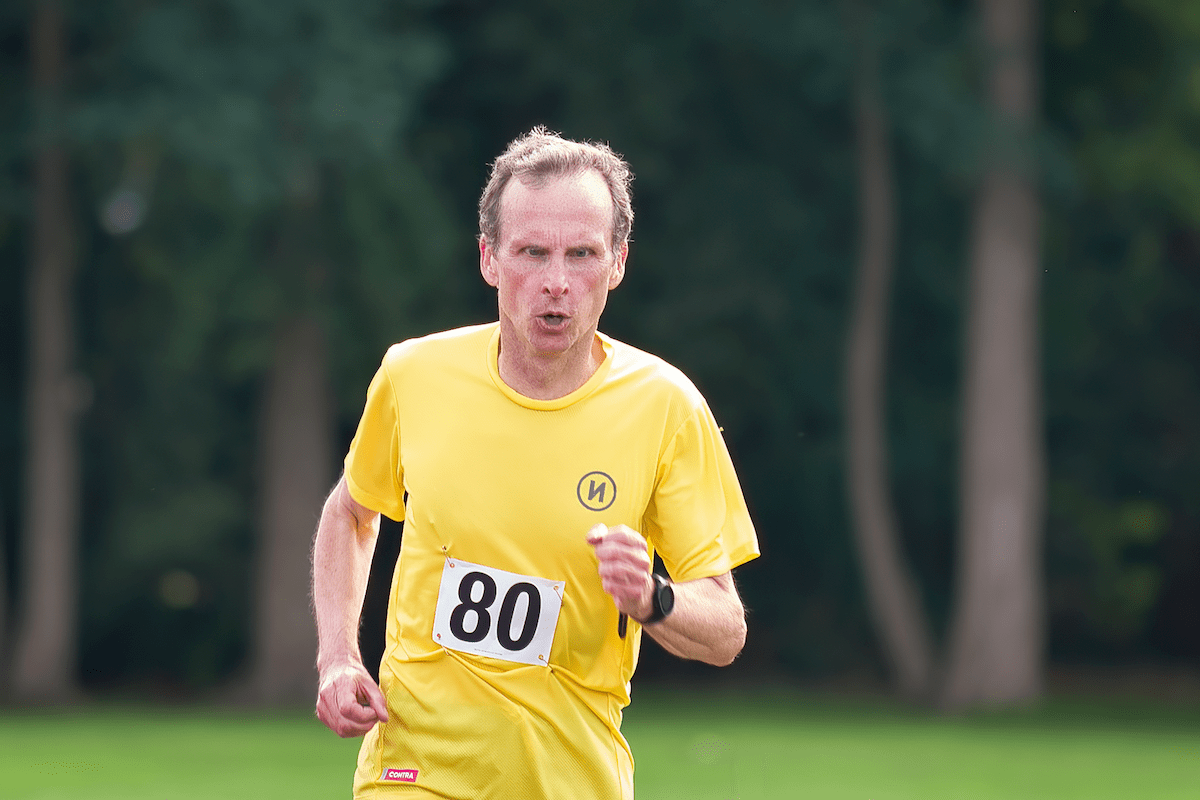 Our 1500m race saw some of the club's best endurance runners from across the age groups. The race was won by Olivia Forrest, taking U15G in 4:57.62. Pushing Olivia to the line was Mattie Delea who took U13B gold in 4:58.5. Congratulations to Frankie Edwards who won silver in the U13B in 5:40.15. The U13G race saw victory for Isabel Forrest with a run of 5:26.15. Silver medal went to Katie Hawkins – 5:56.02 and bronze to Shalomie King – 6:01.96. Stuart Crowther finished as the winner in the veterans event with a brilliant time of 5:15.02.
In the penultimate race of the day, we saw our junior athletes complete their longer sprint race – the 150m. In the under sevens boy's event, Lewis Galbraith took the win in 31.38 with Rex Sanderson picking up a silver medal for his run of 38.09. In the girls competition, Zoe Jones took the gold medal in 31.40, with Seren Rubery second in 32.75 and Henley Jeffery taking bronze in 38.38.
A very close race for our U9 boys with the top 3 split by just over a second. Victory went to Bertie Allen in 27.27 with Calum Evans second in 27.63 and Alex Smith third in 28.52. The gold medal in the girls race went to Emily Brewington with her run of 27.23, silver to Olivia Galbraith (27.83) and bronze to Alice Jones (29.00). Also running well over the distance were Ivy Kernohan (30.94), Libby Adams (31.08) and Nora Heidemans (33.51).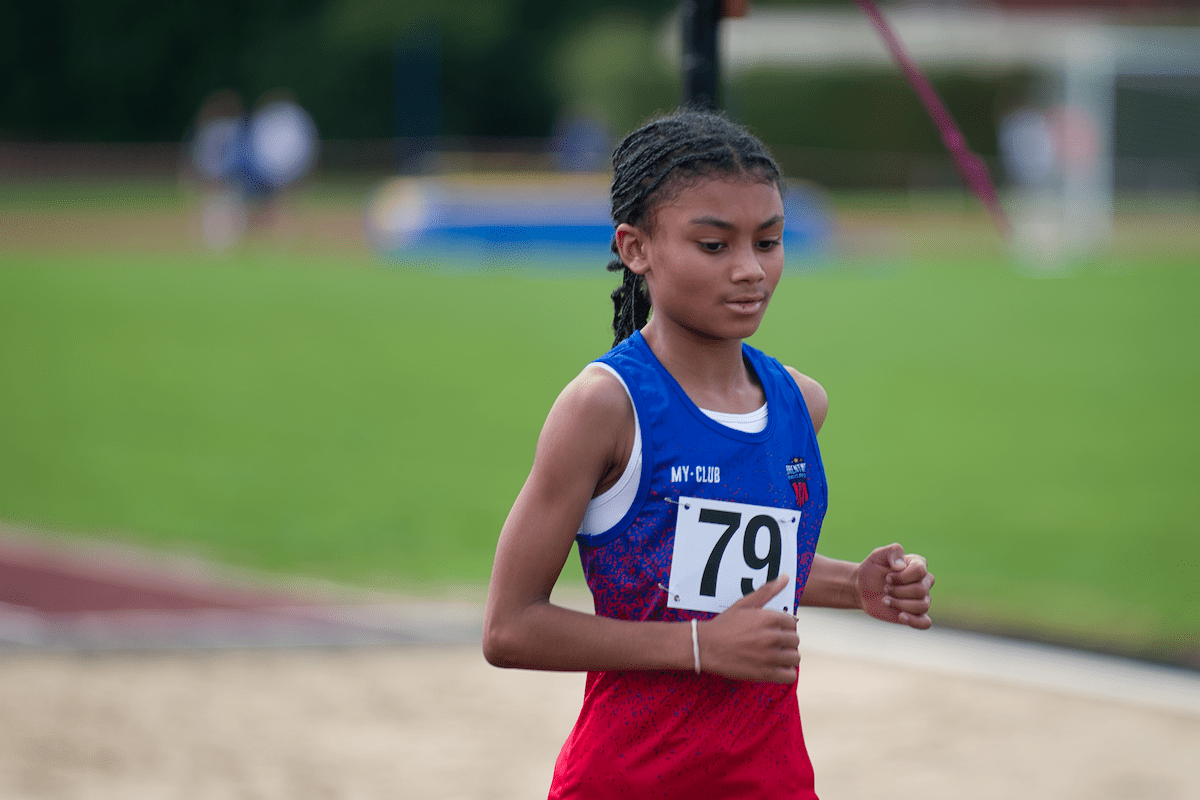 Finally over 150m were our U11's – for the girls Libbie Gordon continued to show her strength in the sprints winning gold in 25.41. Finishing close together behind was silver medallist Lily Warren (27.38), bronze medallist Emily Johnson (27.44) and Betsy Gilder-Briggs who finished fourth in 27.69. In the boys event Jack Reynolds took the gold medal in 24.27, George Smith took silver in 25.37 and Blake Rubery bronze in 25.94. Completing the line up were Sid Allen (26.05) and Louie Jenkins (29.06)
Our final event of the day was the 200m which saw a very strong u13 girls contest won by Ava Carter with a great sprint of 28.90. Nicole Hawkins took the silver medal in 30.20 and Honey Peck took bronze with a time of 30.61. Also running well were Hollie Poyton (31.79), Stephanie Smith (32.25), Katie Hawkins (35.11) and Millie M (41.03).
Elsewhere in the event – our U13 boys race was won by Mattie Delea in 29.84 with Nicky Mulholland second in 31.48. The U15 girls saw a superb sprint by Ella Gilder-Briggs to win in 28.28 with Grace Smith second in 31.25. Jasleen Lotta took U17W gold in 34.41 and Callum Goodey with a very strong run of 24.86 to take U17M gold.
Coming Up
A quieter week is expected this week as we all get used to the return to school! If you do run in an event though do get in touch, send a photo and let us know how you get on. Remember the Essex cross country relay championships and Havering Open will both be closing for entries this week so if you are 11+ and available to run in either then do make sure you check Spond for more information.