In the week we celebrate the Beagles first birthday can we say a big thank you to everyone who has been part of the club over the last year and ensured that we really have established ourselves as a force to be reckoned with in the athletics world! The news this week, underlines that achievement with a number of great performances.
English 5K Road Championships
A 500 mile round trip on Friday night to Chester and the English 5K Road Championships for Olivia Forrest. With a course stated to be "fast", ideal conditions for the evening and the company of plenty of elite runners – Olivia was focused on her own performance rather than trophies as she was competing as an under 21!
A committed performance throughout however, ensured she held her own in the field and took home as massive 51 second PB with a time of 17:01 and a third place finish in her U21 age group (first U15) as well as 20th female overall from the somewhat 'elite' field. Olivia's 5k time is now the fastest U15 time in the country this year really underlining the hard work done through cross country season.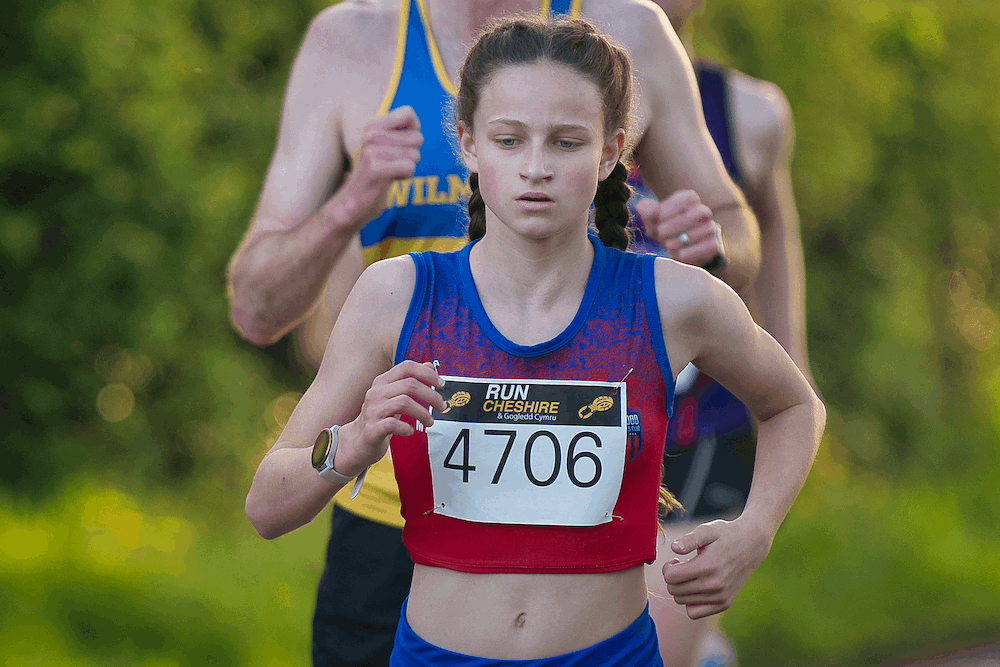 Spartan Super Challenge Race
Huge congratulations to father and son duo Alex and Cameron Young who took on the Spartan Super Challenge Race over the weekend.
Alex finished first in the 10K challenge which, as well as the run, included obstacles such as the inverted wall, twister and spear throw. Alex finished the course in just over a hour.
Cameron did a fantastic job to beat his target top five finish by coming fourth in his age group spartan kids race which included monkey swing, net crawl and fence jumping obstacles.
Whitstable 10K
Another great run from Daniel Jaycock this week who finished 16th (6th by age category) in the Whitstable 10K race with a time of 38:06.

Ashdon 3k / 10K
On bank holiday Monday, a number of Beagles travelled to Ashdon Primary School to compete in their school fundraising run, being held for the 21st year.
Dean Savery used the occasion to make his debut over 10K – a strong start to the race, with a hilly terrain saw Dean finish in second position (first U17) with a time of 39.59. A really great run.
In the 3K event – the female Beagles showed absolute dominance taking five of the top six female places in the race. First home out of all runners was Olivia Forrest who completed the course in 9:56. Third female went to Isabel Forrest 10:49 with Madison Kindler finishing as first U11 in 10:56. Lianne Esterhuysen ran strongly to finish fifth female in 11:59 with Emily Brewington doing a great job to finish sixth female in 12:06.
Super performances by all the team but perhaps more noteworthy still was this comment posted on our social media regarding our athletes:
"I was very impressed with your runners yesterday! I'm a running coach, and was very excited to see their fantastic performances, but equally impressed by their sportsmanship and modesty"
This is exactly the kind of feedback we think shows "the Beagles' way". Well done to the team for a super all round day at the races.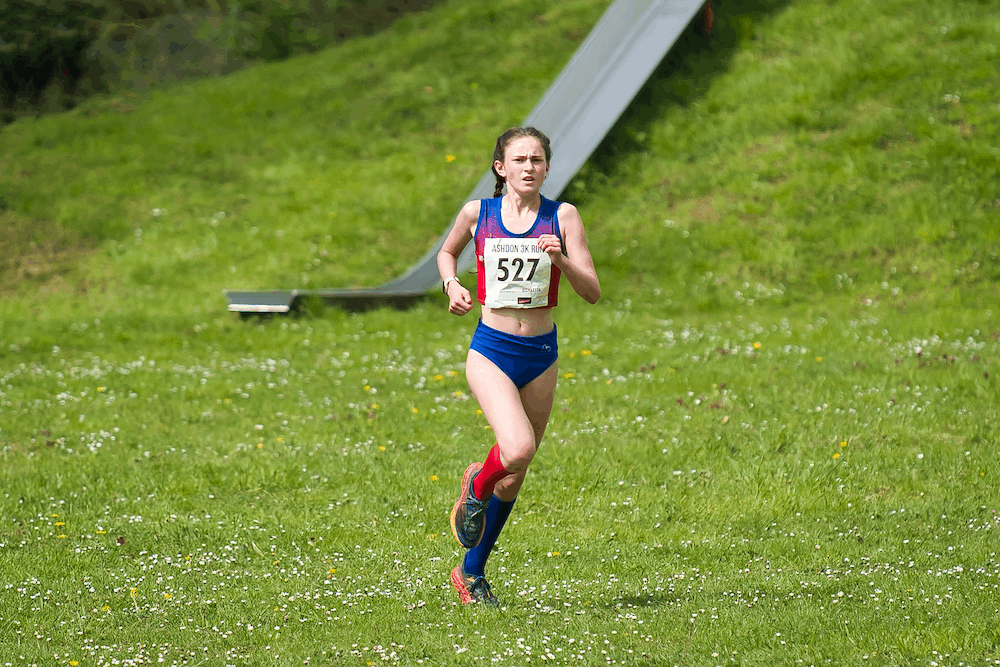 Beagle Bites
The focus of our "Beagle Bites" this week was a look at plyometric training and how these type of exercises can add strength to the toolkit of our athletes. If you missed it, then do take a look here – Beagle Bites Archives – Brentwood Beagles Athletics Club We hope you find it useful – do let us know if you have any specific topics you would like us to cover and we will get our coaches on the case!

Parkrun / Junior parkrun round up
A few of our Beagles were out tackling parkrun's on Sunday. First up a big congratulations to coach Rob Trevor who was back under 18 minutes at Southampton Parkrun (17:55) underlining his return from injury to better form. Closer to home Dylan Hussain ran well at Brentwood (25:33) just ahead of Steve Danby (25:45). At Raphael's George Ashton ran confidently (19:24) whilst Emily Brewington ran a new PB for the course (21:32). At Great Dunmow, Elliot Worth finished first just a week after his marathon(19:23).
On Sunday the new Hutton Rec junior parkrun was visited by lots of our junior Beagles! First runner home was Madison Kindler (7:40) with Daniel Smith finishing as first boy (8:21) and Lianne Esterhuysen matching his time to finish fourth (8:21). Emily Brewington also tried the course for the first time to finish sixth (8:43) whilst Nora Heidemans reached her marathon milestone and finished ninth (9:19). Oliver Kindler took the final top 10 place and also reached his marathon mark (9:21). Jessica Thomson made her course debut with a strong run (10:22) and Liam Worth battled to the line with a great finish (10:48). Danel Esterhuysen enjoyed her first visit to the course (12:14) followed by Joshua Barke (12:20) and Bailee Abrahams (12:24). Penelope Booth made her parkrun debut (13:22) along with Camilla Nash (13:24) (photos via Hutton Rec Junior parkrun).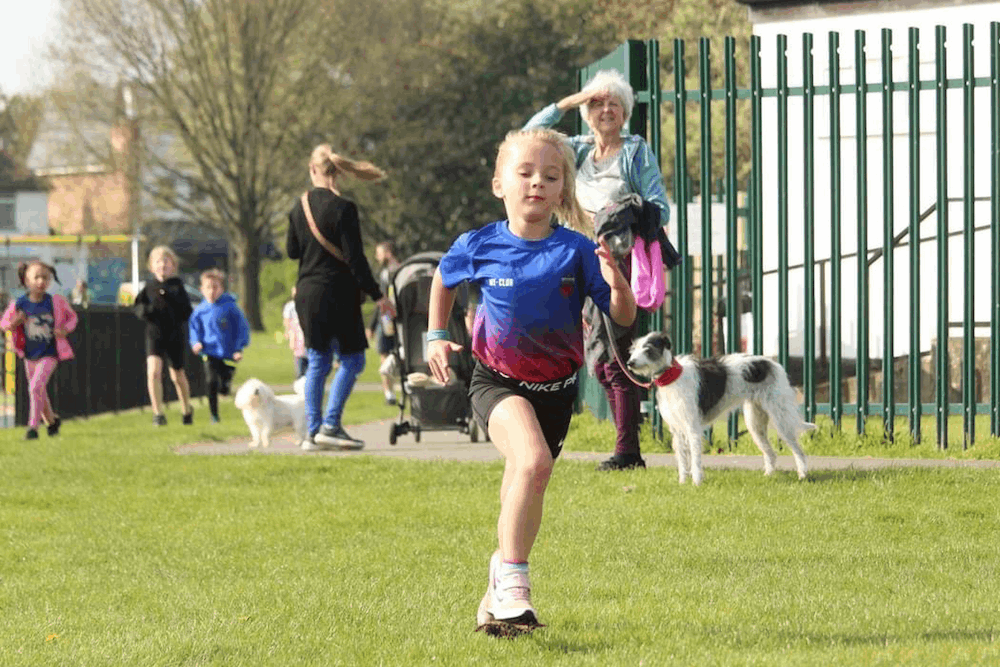 Over at Harrow Lodge juniors 400th run – Olivia and Isabel Forrest both matched their course PB's exactly (6:46 and 7:20 respectively). Hudson Jeffery missed his PB by a very narrow margin (10:14) whilst Henley Jeffery did better than all and gained her new personal best! (11:52).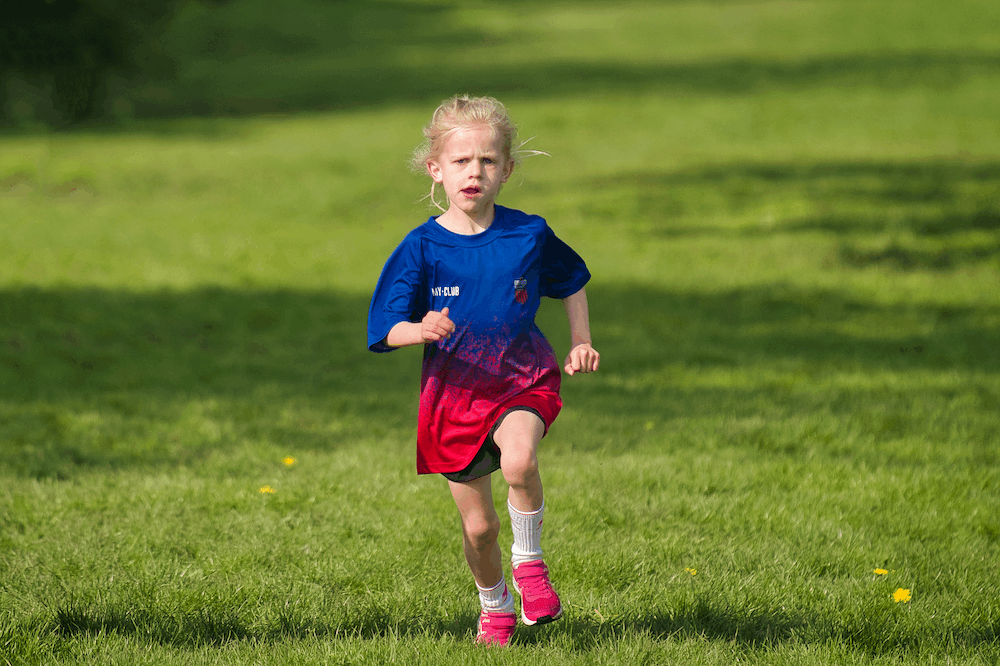 Coming Up
It's another Watford Wednesday to look forward to this week with a handful of Beagles making the journey. Remember – entries for the Essex Track and Field Championships close this Wednesday evening too so please do enter if you plan too – U13's upwards, full details on Spond. We also have Beagles attending a BFTTA track meeting with a variety of different distances being attempted next weekend – good luck to them all.