As the return to school ensured that temperatures soared again, we saw some final summer events reaping great performances for our Beagles.
Watford Open
The Watford Open series has provided our athletes with a brilliant summer of high quality races with every Beagle that has attended gaining at least one new PB at some point. This week was no exception!
Wednesday was a beautiful evening for the 800 / 3000 focused event with super conditions. Isabel Forrest ran well but outside her best over 800m (2:51.40). Olivia Forrest finished strongly and was just outside her best over the same distance (2:16.06).

Max Sanderson took the opportunity to run over 3000m and had a really competitive and challenging race with an amazing last lap leading to a brilliant new PB – 9:06.62.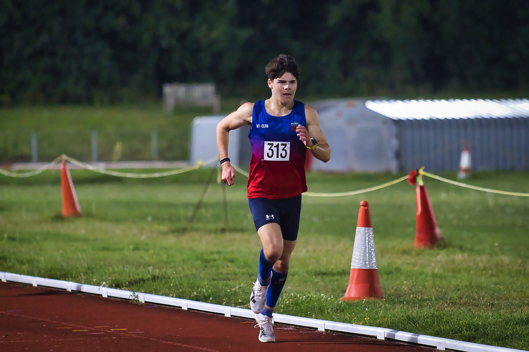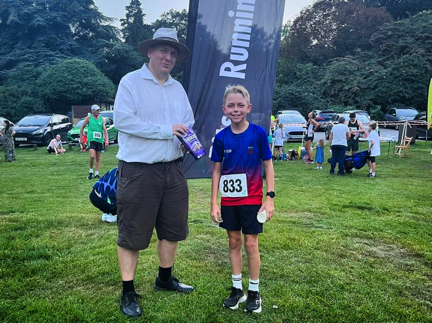 Crown to crown
At the final summer evening Crown to crown 5k, Ollie Johnson finished in a brilliant 7th place and was the first U18 finisher with a great new course PB of 20:45. Also earning himself a new course PB was Stuart Crowther who finished 13th in 21.32. Well done both!
The final Crown to crown of the year takes place on Boxing Day at 11am – it generates one of the biggest turn outs of the year so get the date in your calendar!
SEAA Intercounties
Two great Beagles performances on Sunday with Erin Delea and Olivia Forrest both representing Essex at the Southern inter counties event in Horspath. County selection is always a significant achievement in any athlete's development as the County take just one athlete for each event and age group to such events and therefore the standard of competition is extremely high.

Erin (U17) was making her Essex debut in the discus and threw well throughout the competition finishing in fourth overall with a best throw of around 29m. A superb effort.

Olivia was running up an age group as an U17 but still managed to lead from gun to tape in the 1500m to take the race victory and championship record – 4:30.77

Well done to both – a great way to end a brilliant season.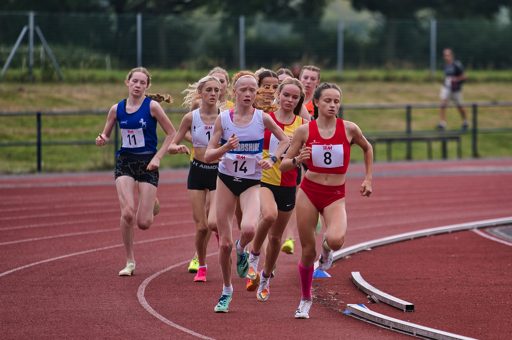 Parkrun and Junior parkun round up
It was a hot weekend for a 5k run but plenty of Beagles ventured out in the sun. Four were to be found at Brentwood parkrun where Mattie Delea finished 9th (20:43), with Stuart Crowther just a few places further back (21:49). Laura Durn had another strong run, finishing 3rd female (23:13) and collecting a 2nd successive PB on the notoriously hilly course. Dylan Hussain performed well too (29:31). At Chelmsford, Reggie Edwards continued his fine form finishing 7th from 640 runners (19:10). Frankie Edwards also ran (21:00), just a few seconds outside his course PB. Meanwhile, Elliot Worth was the lone Beagle at Wickford Memorial Parkrun, coming 2nd (19:21).
On Sunday, another very warm morning, Hutton Rec saw a Beagles 1-2 with Frankie Edwards finishing 1st (7:42), and Daniel Smith 2nd (08:17). Ethan Wilson (9:17) came 6th, Norah Heidemans (10:18) 14th and Max Wilson (10:59) 24th. Over at Harrow Lodge, Madison Kindler continued her sparkling form coming first and collecting a new PB (7:03). Madison's time was a new JW10 age category record, scoring an all-time highest grading ever (87.61%) across both boys & girls. Congratulations to Aria Lily Sabado (8:33) & Oliver Kindler (8:47) who also recorded their course best times, while Ezra-Zion Gooch also ran well (10:47).
Remember to contact us if you need help setting up your parkrun profile to represent the club.
Coming up Next weekend sees the final track event of the season – at Havering – and the first cross country one – the Essex XC Championship Relays! Good luck to everyone taking on either.