We've reached the time of year where the schools success is sought with competitions being fiercely contested – it's great to see all the brilliant results coming through. Please do share how your athlete is getting on whether it is sports day or a bigger meet. Unfortunately, we are unable to access most of those results and we can only report on what we are told about!  
Essex 5K Track Championships
On Friday night three of our Beagles competed in the Essex 5K track championships at Ilford Athletics Club. A gruelling 12 and a half laps of the track requires great focus and commitment and was a first for our athletes. So congratulations on a great first attempt and some good times:

Laura Durn finished 4th in the V40 female age group with her run of 22:21.2.

Jonathan Warner finished third in the men's C race with a time of 17:06.8.

Elliot Worth finished as eighth V50 man with his time of 19:50.7.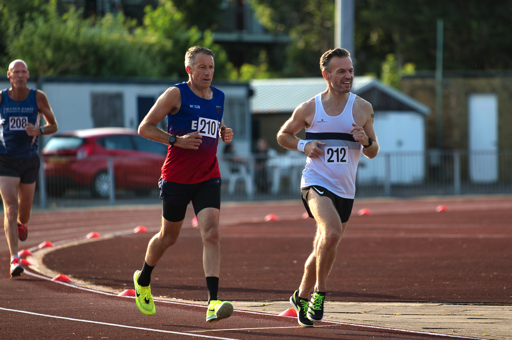 Crown to Crown
A great Wednesday night for Max Sanderson at this week's Crown to Crown 5k organised by Pitsea Running Club. Max finished in second place overall, first male youth and with a great new PB of 18:36. Well done (thanks to Laurence for the pics here).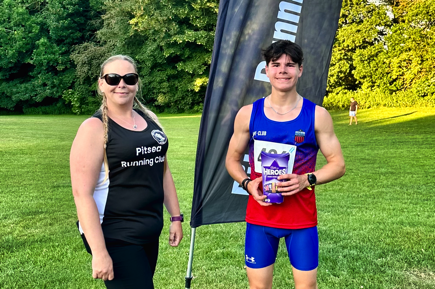 ESAA – A and B Regional Finals
Lots of our secondary school aged Beagles have been representing their schools in the ESAA track and field cup A and B regional finals over the last week. Any selected child can do one track and one field event each (or the relay). Congratulations to everyone who took part – so lovely to see your progress and amazing performances.
A Final
Nicole Hawkins – JG 800m – 2:30.3 and Discus 17.01m
Katie Hawkins – JG 1500m – 5:50.6 and Relay – 60.1
Esme Thomas – JG 1500m – 5:51.1 and Discus – 11.75m
Kalea Martin – JG 100m – 13.7 and Long jump – 3.94m
Ava Carter – JG 200m – 27.9 and Relay – 64.3
Hollie Poyton – JG 800m – 2:35.4 and Relay – 64.3
Tami Egbeyemi – JG 100m – 14.0 and Long jump – 3.96m
Jude Hearn – JB 800m – 2:18.4 and Relay – 56.0
Joe Poyton – IB 800m – 2:28.2
Ella Gilder-Briggs – IG200m – 26.8 and High jump – 1.23m
Grace Smith – IG200m – 28.4 and High jump – 1.29m
Mara Thomas – IG800m – 2:46.8 and High jump – 1.20m
Jessica Egan – IG 1500m – 5:54.4 and Long jump – 4.09m
Aisling O'Leary – IG 800m – 2:41.8 and Javelin – 16.04m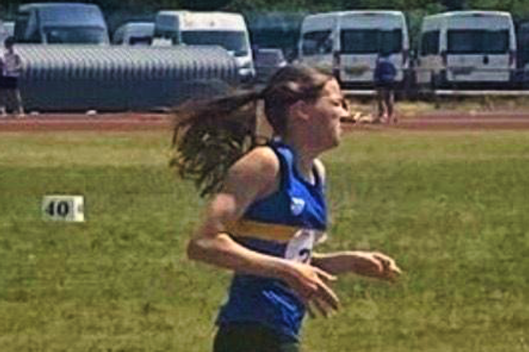 B Final
Oliver Weston-Stokes – JB1500m – 5:32.0 and Relay – 56.4
Louis Wilkinson – JB 300m – 45.6 and Relay – 54.8
Zac Thomas – JB 1500m – 4:47.0 and Triple Jump – 10.50m
Alf Carter – JB 800m – 2:20.3 and Triple Jump – 8.70m
Daisy Willingale – JG 300m – 49.3 and High Jump – 1.17m
Stephanie Smith – JG 300m – 45.3 and High jump 1.17m
Ellie Gray – JG 1500m – 5:35.8 and Discus – 16.25m
Ella Fagan – JG 1500m – 6:08.0
Millie Cameron – JG 1500m – 5:28.5 and Discus 12.23m
Sophie Halford – JG 1500m – 5:37.4
George Pearce – IB 1500m – 4:37.9 and Discus – 19.19m
Lee Boka – IB 200m – 24.5 and Long jump – 5.12m
Tobias Maitland – IB Hurdles – 14.3 and Relay – 50.9
Olivia Forrest – IG 1500m – 4:42.40 and Relay – 64.0
Watford Open
Also on Wednesday night over at Watford it was a beautiful evening for a run and both Forrest's ran the 3000m. Olivia was just outside of her best in 10:07 and Isabel was testing her leg injury – still more rehab to be done!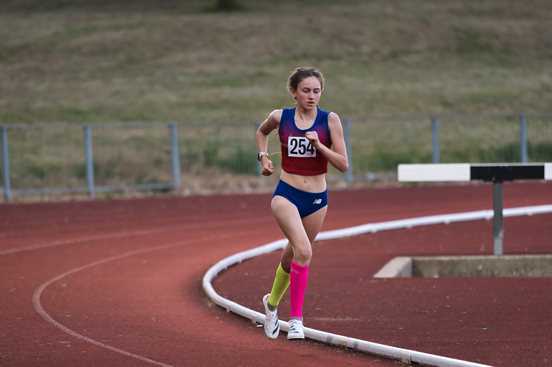 Parkrun / Junior parkrun round up
Another hot weekend weather with some great parkrun performances. Congratulations to Mattie Delea on his Brentwood PB and second place finish (20:12) and to Ollie Johnson who got his new PB at Valentines (21:26) with dad Paul Johnson right behind him (21:27). At Raphaels park, George Ashton, was back testing his leg after recent issues (19:15) and Emily Brewington was also running well (23:50). At Billericay parkrun, Zac Thomas claimed his new PB and third place finish (19:28) with Nora Heidemans also getting a great new personal best time (24:43) and Isobel Larner making her course debut (30:04). Finally, over in Chelmsford, Elliot Worth gained a new course PB (19:21).
On Sunday it was another good day of running. At Hutton Rec juniors, Frankie Edwards reached the 100 junior parkruns milestone with a first place finish (7:43) Nora Heidemans beat least weeks time (10:11), with Liam Worth not far behind her (10:33). Camilla Nash ran a great new PB (12:20) and Bailee Abrahams was also running well (13:19). Over at Lake Meadows juniors Lianne Esterhuysen gained her new PB (8:05) to finish as first female. Ivy Kernohan also ran a great new PB (10:34) as did Danél Esterhuysen (11:17) and Daisy Willingale enjoyed an easy run (12:57). Finally at Harrow Lodge Emily Brewington was finished third (8:32). Ezra Gooch had another great run (10:00), George Ebanks was a little behind him (10:33) and Ethan Wilson just behind George (10:43).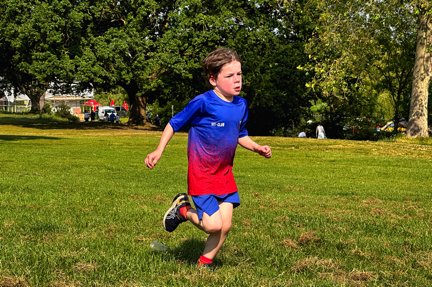 A reminder – if you could please add Brentwood Beagles AC to your parkrun club list (go into manage your profile) – it does help us spot you in the results!
Coming Up
It's the bi-weekly sprint evening at Lee Valley on Wednesday night, more schools action at the CESSA championships and Saturday sees both the Chelmsford mile of miles event and the Eastern AA. Good luck to everyone competing!