The end of the Easter holidays saw a big weekend of roads, track and minors competition for our Beagles across the age groups and the Country! Thank you so much to everyone for sending results and photos from where they were and allowing us such great insight to your performances.
Essex Relays
Nine of our Beagles made up three teams at the Essex and Suffolk AA Road relay event, producing some strong team performances and individual results. Each team member ran a 1.6 mile leg before handing over to the next team member.

Our U13 girls – Stephanie Smith (10:53), Esme Thomas (10:54) and Nicole Hawkins (10:30) – started the day with a combined time of 32:18 to finish 5th in Essex.

Our U13 boys team – Jude Hearn (9:09), Charlie Lingley (11:20) and Ollie Johnson (10:18) ran strongly with a combined time of 30:48 to also finish 5th in Essex.

And our U17 men – Louis Geater (9:57), Jack Cooper (9:09) and Dean Savery (8:41) – ran brilliantly with a total time of 27:48 to finish 6th in Essex.

Performance of the day to Jude Hearn whose own leg ranked him 3rd U13 boy in Essex – a great achievement.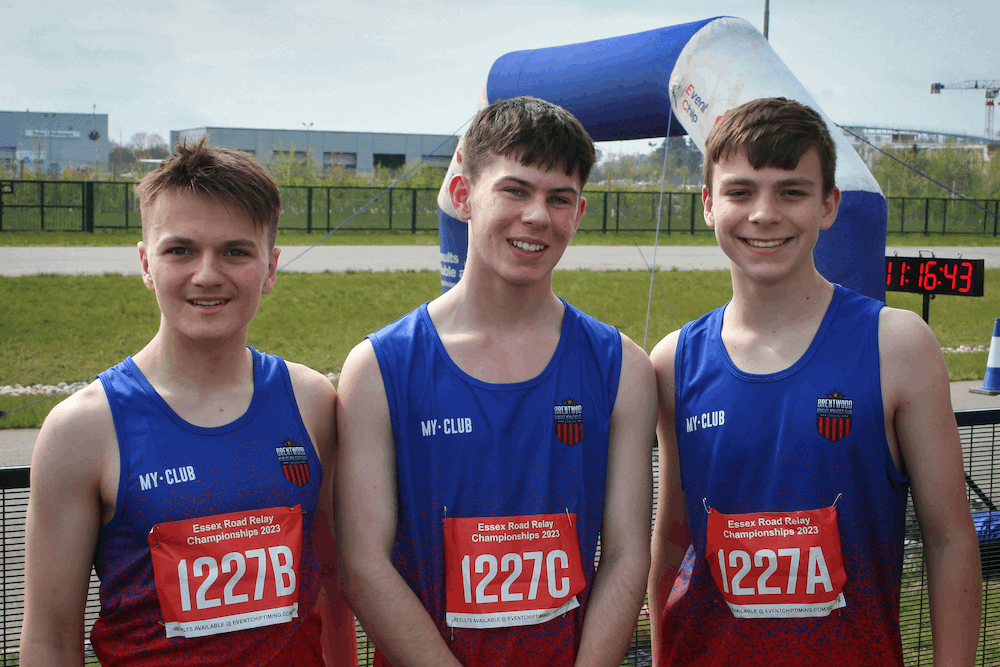 Watford Minors
The first Watford Minors event of the season took place on Sunday – a great competition entirely focused on giving younger athletes an opportunity on track. Well done to all the Beagles who took part – we were so pleased to hear of the amazing performances and achievements and the brilliant supportive teamwork that was happening.

Congratulations to:
Isla Foley – Fourth in her Yr4/5 60m hurdles race – 13.5, Second in the Yr4 80m 13.9
Madison Kindler – First in the Yr4/5 60m hurdles – 12.1, First girl in the Yr5 600m – 1:52.5 and 12th in the mixed gender Yr4/5 cricket ball throw – 9.63m
Emily Brewington – Third in her Yr4/5 60m hurdles race – 13.8, Third girl in the Yr4 600m – 2:13.8 and 8th in the Yr4 long jump with 2:28m
Alice Jones – Third in her Yr4/5 60m hurdles race – 15.1. Third in her Yr4 80m – 14.2 – 80M and 1.93m in the long jump to finish 16th
Mya Ngala – First in the Yr1 75m race – 14.1, Second in the Yr1 400m race – 1:50.6 and Second in the Yr1 long jump – 1.77m
Zoe Jones – Second in the Yr2 75m – 14.6, First in the Yr2 400m – 1:30.4
Nathaniel Milczarek-Palomares – First in the Yr2 75m – 13.1, First in the Yr2 400m – 1:28.0 and second in the Yr 2 long jump – 2.67m
Oliver Kindler – Fourth in the Yr3 400m – 1:27.8, Third in the Yr3 long jump – 2.52m and Fourth in the Yr3 75m – 13.9.
Christina Lees – First in her Yr3 75m race, Sixth in the Yr3 long jump – 2.06m and Third girl in the 400m Yr3 race – 1:38.8

Lianne Esterhuysen – First in the Yr4 80m sprint race – 13.6, First girl in the Yr4 600m – 2:03.02 and Fourth in the Yr4 long jump – 2.64m.

Really brilliant performances from everyone and lovely to see the increasing confidence the competition has brought!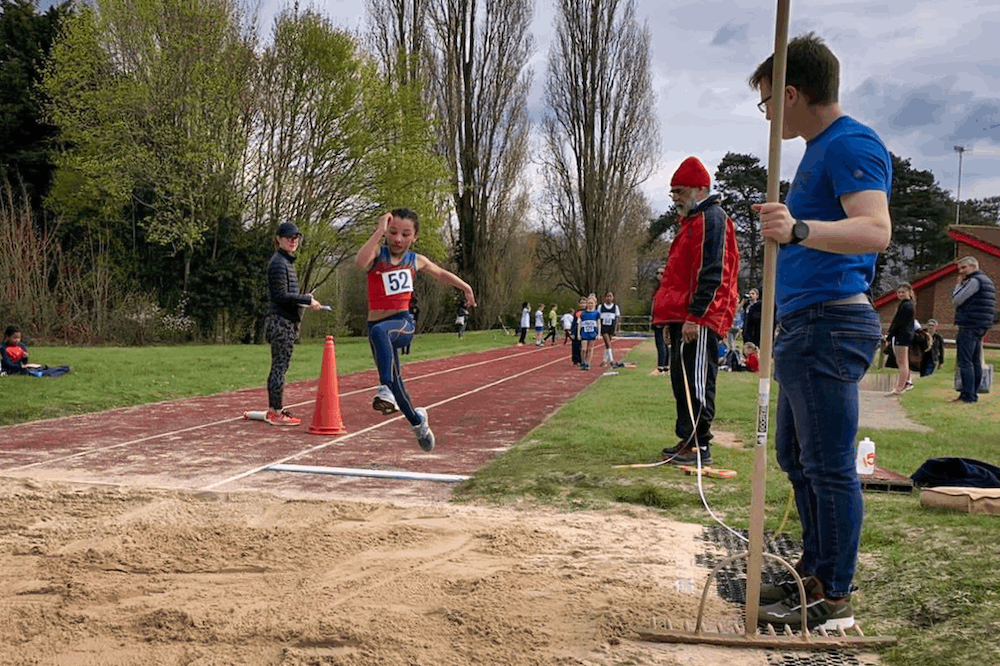 National U15 5K Road Championships
On Saturday, Olivia Forrest took on the English Road Running Association (ERRA) U15 5K championships in Birmingham.

A hilly, but nice course saw a competitive run for Olivia who managed a new 5K PB of 17:52 (beating the Gold, Silver and Bronze medalists in the U17W race!) and a second place finish complete with silver medal.

Congratulations Olivia – another big race and another big result.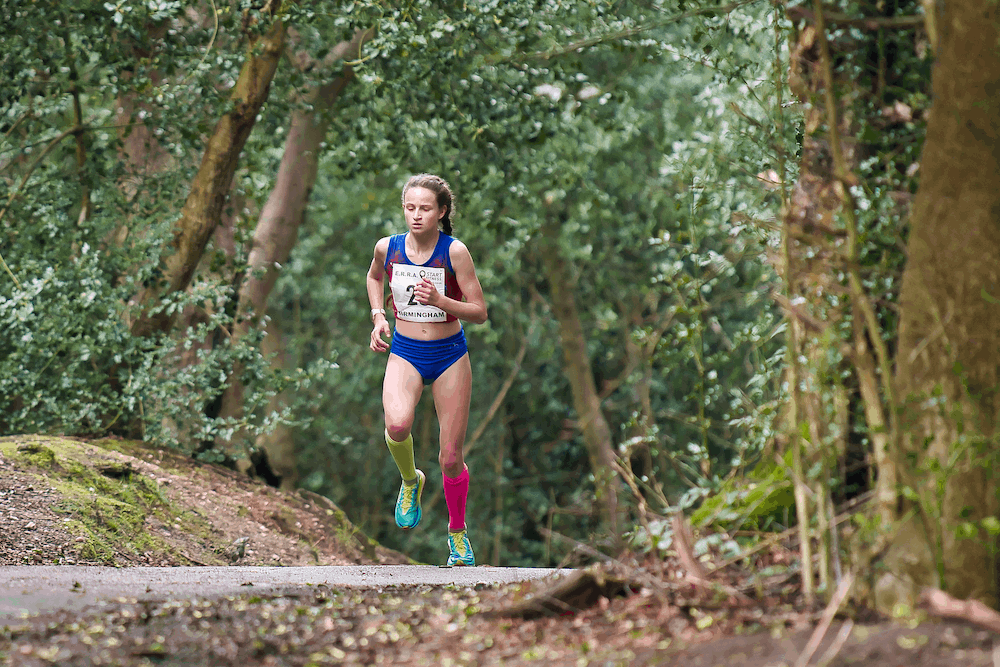 Beagle Bites
Our latest Beagles Bites updates have been getting plenty of views but in case you've missed them here's a recap – firstly coach Mark tackled one of our most frequently asked questions – what shoes should I be wearing?! Short answer – it depends – so definitely take a look at the article we can promise you will be lacing your shoes differently once you have! Head coach Paul then provided some insights into race strategy and tactics in longer endurance races – particularly apt for anyone who is looking to get more out of their longer races. Finally – with athletes returning to school after Easter and facing up to the reality of exams, we explore how to balance athletics with study and how taking some time to exercise can make you more focused when revising. You can catch up on all the video series here – Beagle Bites Archives – Brentwood Beagles Athletics Club We hope you find them useful – do let us know if you have any specific topics you would like us to cover and we will get our coaches on the case!
Parkrun / Junior parkrun round up
A somewhat damp Saturday made for a mixed bag of parkrun conditions. At Raphael's George Ashton ran strongly to finish second (18:37) whilst Laura Durn ran a new course PB (22:41). At Maldon Prom parkrun, Kurt Brooks finished second (19:55) just ahead of brother Scott Brooks (20:01) who was making his parkrun debut. Sara du Plessis ran the course for the first time too (28:18). Over at Thurrock parkrun, Elliot Worth finished first (19:20) with Rob Trevor not too far behind in fourth (21:02). Isabel Forrest was thrilled to learn that she was at the hardest parkrun in the Midlands – Sutton Park parkrun but she still finished as second female (21:19). Finally at Brentwood parkrun Daniel Jaycock was experimenting with a fasted run and finished first (21:02) with Stuart Crowther fourth (22:24), Steve Danby tenth (24:01) and Emma Delea also running well(35:46).
On Sunday our junior Beagles were keeping up their good standards. At Harrow Lodge junior parkrun, Ethan Wilson was the sole Beagle finishing sixth (9:47). Whilst at Lake Meadows – Isobel Larner was first Beagle home in seventh (9:19)whilst Nora Heidemans was close again to last week's PB (9:42). Liam Worth is rapidly approaching his 100th junior parkrun (11:12), whilst Bailee Abrahams reached her half marathon milestone (13:28).
A reminder – this Sunday, April 23rd sees the debut of the Hutton Rec junior parkrun. Please do go along and support the new team and make the launch a success. The run starts at 9am but we would suggest turning up by 8:45 so you are warmed up properly and can hear the first timers briefing. You can find more details here – https://www.parkrun.org.uk/huttonrecreationground-juniors/ They are also looking for volunteers so if you do go, please do offer to help – it really isn't hard to do and will only take 30 minutes of your Sunday morning.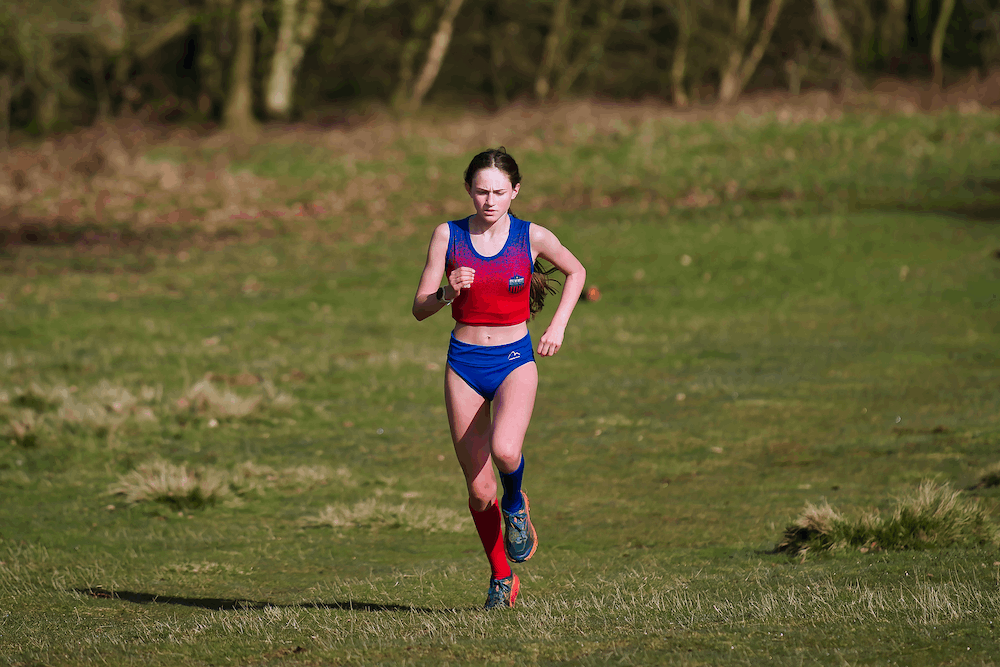 Coming Up
We are incredibly excited for the upcoming weekend of activity – on Saturday six of our Beagles are off to London to represent the Borough of Havering in the mini marathon. An amazing experience for all of them to run the last part of the marathon. No doubt they will be running faster at that point than the senior Beagles who are doing the full 26.2 mile marathon on Sunday – good luck to all of them. Elsewhere on Sunday it's the first EYAL of the season at Thurrock – we are really looking forward to showcasing what a brilliant team we have in our U13/15/17 age groups and enjoying some friendly competition. Thank you to everyone who is coming along and to everyone who has volunteered to help.