An exciting week of events involving road racing has led to more Beagles success underlying the versatility of our athletes. We also have amazing news of selection on an England Athletics talent programme for one of our Beagles.
Youth Talent Programme
We are incredibly proud to announce that U17 thrower Erin Delea has been selected for the prestigious England Athletics Youth Talent Programme as one of the top UK throwers. A two year support programme run for those identified as having significant potential in their chosen discipline – this is considered the first step on the pathway for success at adult level. With a range of support webinars, in person coaching and development opportunities it is an incredible honour to be selected and really underlines the hard work Erin and her coaches have done over the last few months to gain a number of new personal best throws, Essex representation and now this! Congratulations Erin – we are incredibly proud of you and know that you will grasp the opportunity with both hands.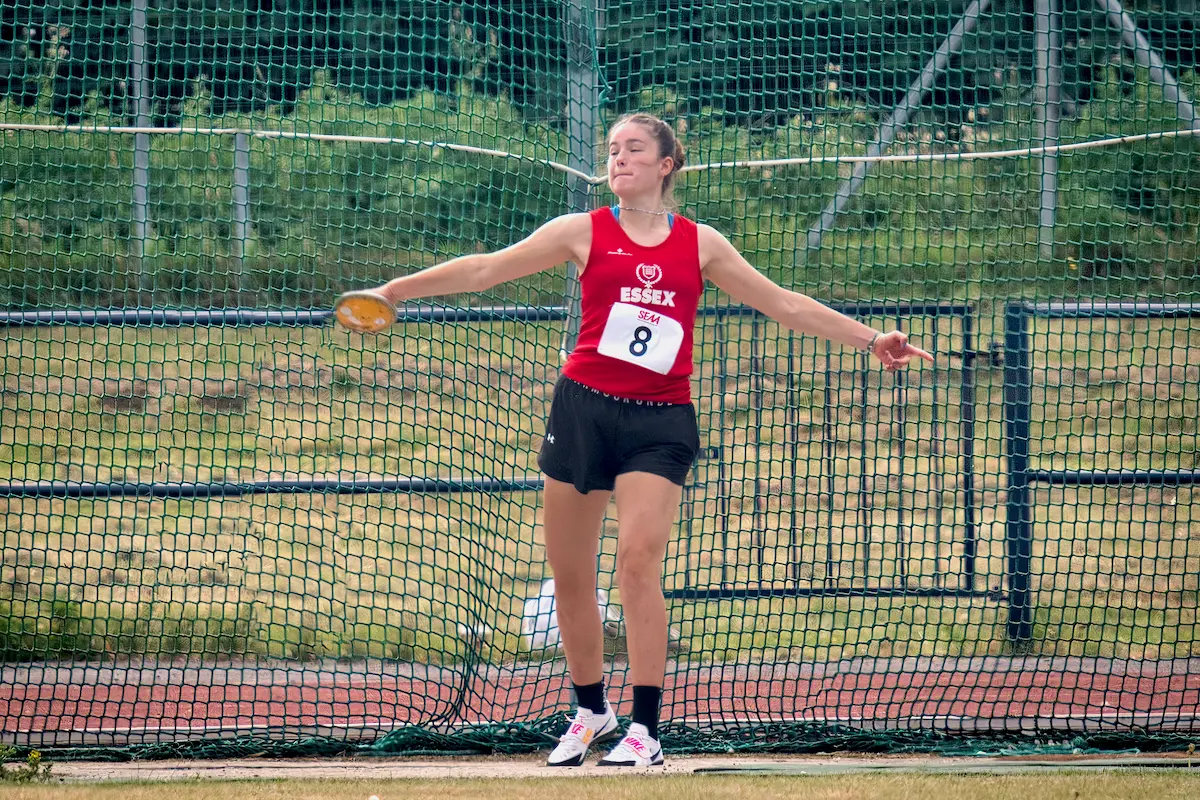 SEAA Road Relays
Three teams of Beagles travelled to Aldershot on Saturday for the SEAA (Southern England) road relays.

The U15 boys team was led off by Jude Hearn (10.21), Zac Thomas was the second leg (10:24) and Mattie Delea brought them home (10:22). A brilliant consistent team performance to finish 16th out of the 69 teams!

Second up were our u15 girls – Evie Warn had a very strong start to position the Beagles in the front pack (10:40). Missy Tiller kept them in contention running strongly (11:03) and Olivia Forrest secured the team second place and silver medals (10:16).
Second out of 63 teams is an amazing result!

Finally our u17 men ran and 4.6k were led off by Louis Geater running confidently (17:56), Louis King took the second leg continuing to show his great form (17:14) and Max Sanderson brought the team home (15:34) to finish 46th out of the 68 teams.

A great set of results and underlining the Beagles presence in the region in true style!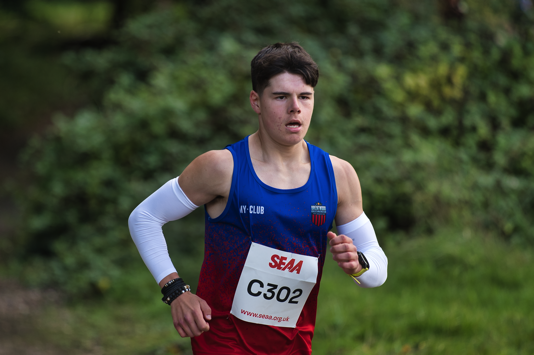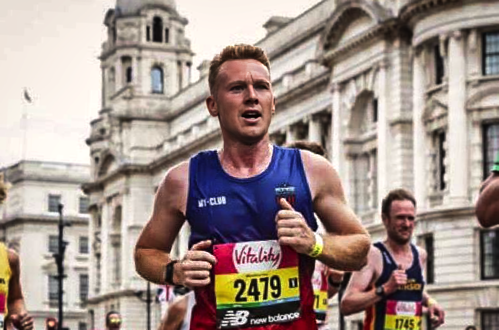 Vitality 10K
The Vitality 10K took place in London on Saturday with the Brooks brothers representing the Beagles at the event.
Kurt Brooks was taking part in his first big run since tearing two ligaments earlier this year. With a sub 45 aim he came in on target – 44.51 (unofficial).
With lots of extra training in the bag, Scott Brooks was a bit further up the road gaining a new PB of 37.06 – a fantastic time and a great run!
Parkrun and Junior parkun round up
It was a sunny & fresh Saturday morning for Parkrun and the Beagles had several runners out & about. At Raphael, Jemimah Knightbridge finished as first female (20:54) with Lianne Esterhuysen (22:21) and Emily Brewington (22:27) 2nd and 4th placed females respectively, great running from the girls! Congratulations too to Daniel Esterhuysen who made his parkrun debut (24:38). Over at Billericay, Laura Durn (22:12) was just 3 seconds outside her course PB while at Wickford Memorial, Scott Brooks (26:23) warmed up ahead of his Vitality 10k race with a relaxed effort. At Harrow Lodge, Preston Taylor came home first with a new PB (17:40) and Ollie Johnson was incredibly unlucky to have his effort thwarted by a bee stinging him just before the end of the run! At Brentwood, rapidly improving Robert Barke (23:42) picked up a PB & finally at Chelmsford, Elliot Worth (18:34) also notched a course best and his fastest time of 2023 so far.
A breezy Sunday morning greeted the runners at Hutton Rec with no less than 9 club members taking part. In a repeat of last week, it was another 1-2 for the Beagles! Frankie Edwards (07:45) coming in front of course debutant, Stephanie Smith (08:05), who also clocked her fastest ever Junior Parkrun. Dylan Hussain (08:46) came 5th, just 1 second outside his PB, while Jamie Murphy (08:58) was 2 places further back in 7th. Nora Heidemans (09:47) was 2nd female (11th) with Liam Worth (10:23) finishing strongly to come 13th, just ahead of Jessica Thomson (10:24). Not far behind in 21st was Joshua Barke (10:58), while Bailee Abrahams (11:40) completed a Beagles takeover! At Harrow Lodge, Olivia Forrest (06:21) smashed her own course PB by 18 seconds while Madison Kindler (07:03) equalled her best in finishing 3rd. Ollie Johnson in 4th (07:28) was another to pick up a PB while Hollie Poyton (07:43) also a PB, Isabel Forrest (07:47) and Emily Brewington (08:17) completed the 2km run in 6th, 7th & 8th respectively. Oliver Kindler (09:10) ran strongly to finish in 17th, while picking up a new PB with a huge 41 second improvement was Sheldon Waithe (11:00).
Remember to contact us if you need help setting up your parkrun profile to represent the club.
Coming up
It's a quiet week for the Beagles event wise so we are holding our Brentwood parkrun takeover. It would be lovely to see as many Beagles in attendance as possible wearing the club colours. Remember if your athlete is under 11 you MUST run with them as they are unable to run unaccompanied per the rules of parkrun.