It's been a big week of recognition and achievements for both our athletes and our club – we're very proud of all that has happened.
England Athletics East Region Awards
Thursday night was an unusual night for the Beagles team, instead of being at the track they travelled to Newmarket racecourse for the England Athletics East Region Awards. As a club that is barely seven months old, we were incredibly honoured not only been nominated but also to have been shortlisted in three separate awards!
We had a really lovely evening at the event and enjoyed hearing about all the other shortlisted clubs as well as taking the opportunity to share how great our club is with the East Region and England Athletics leadership.
We were also incredibly pleased to leave as runners up in all three of the awards we had been shortlisted for – Club Leader of the Year (Paul Forrest), Community Project of the Year and Club of the Year. For more information on our nominations please take a look at the summary report – East Region Volunteer Award winners announced – About Us (englandathletics.org)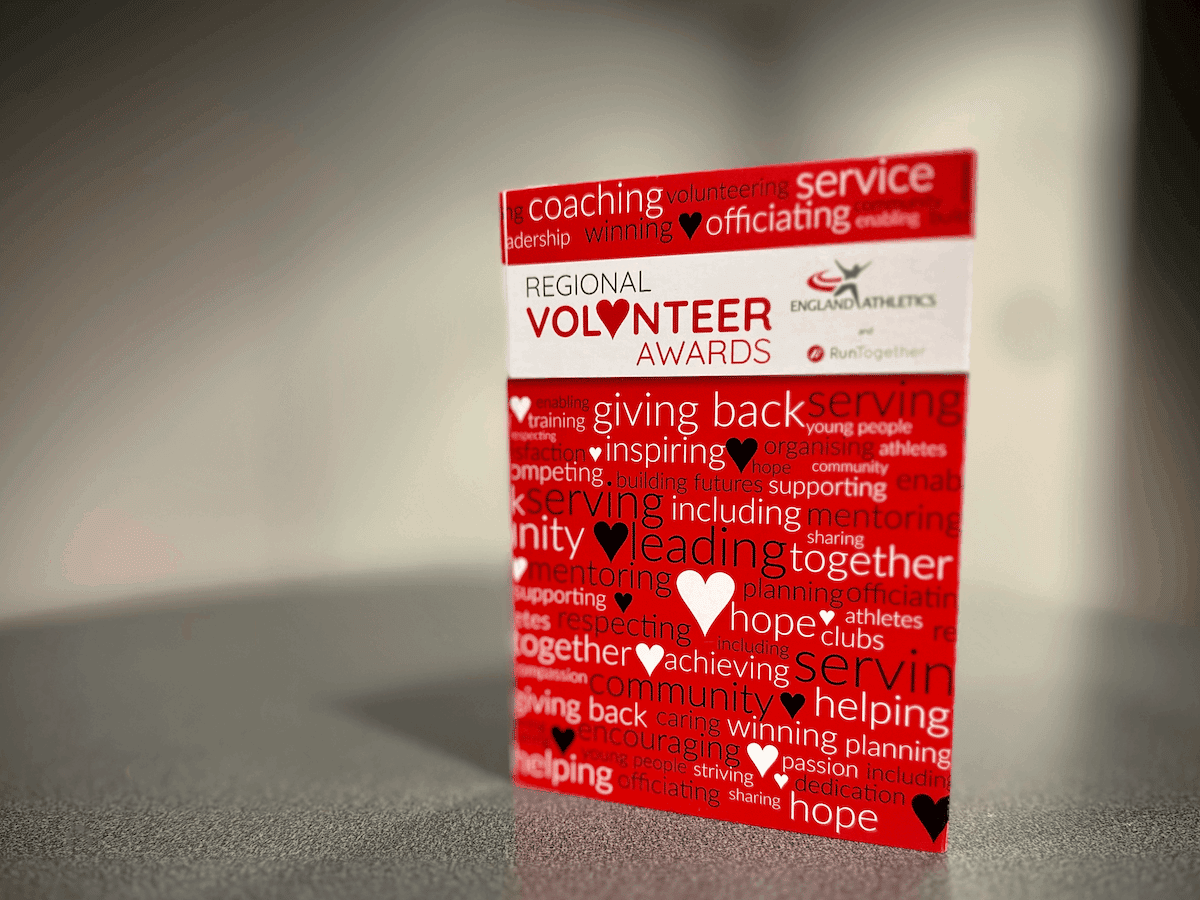 Eastern Cross Country Championships
Our U13 and U15 girls teams travelled to Biggleswade on Saturday to compete in the Eastern athletics cross country championships. A deceptively tricky, but beautiful course teemed with some drizzly weather meant a real challenge for our girls and that was before the competition got involved!
Our girls are determined though! The U13 girls led their 3K race from the front with Isabel Forrest taking an early lead down the hill before battling with a couple of girls then ultimately taking over at the front and pushing up the final hill to finish first (11:14). Rosie Quirk led the chasing pack for the first lap before bridging the gap to the leaders and showing her strength up the hill to take third place in the final sprint (11:24). Esme Thomas showed her resilience and determination throughout to push forwards and run at her best finishing eighth (12:11) ensuring the team finished in first place and took home the championship trophy.
Our U15 girls faced some incredibly physical competition with a fair few flung elbows and pushing particularly off the start line. However, Olivia Forrest held her own, striding to the front and dominating throughout the run, finishing first by 13 seconds (14:04). Evie Warn ran a large part of the race in her own space underlining her grit and determination (15:46) whilst Mara Thomas ran the race of her life with an outstanding finish to take 12th place on the line meaning the U15 girls took home silver medals.
Brilliant performances all round and great results to match the success of the Essex cross country championships at the start of the season.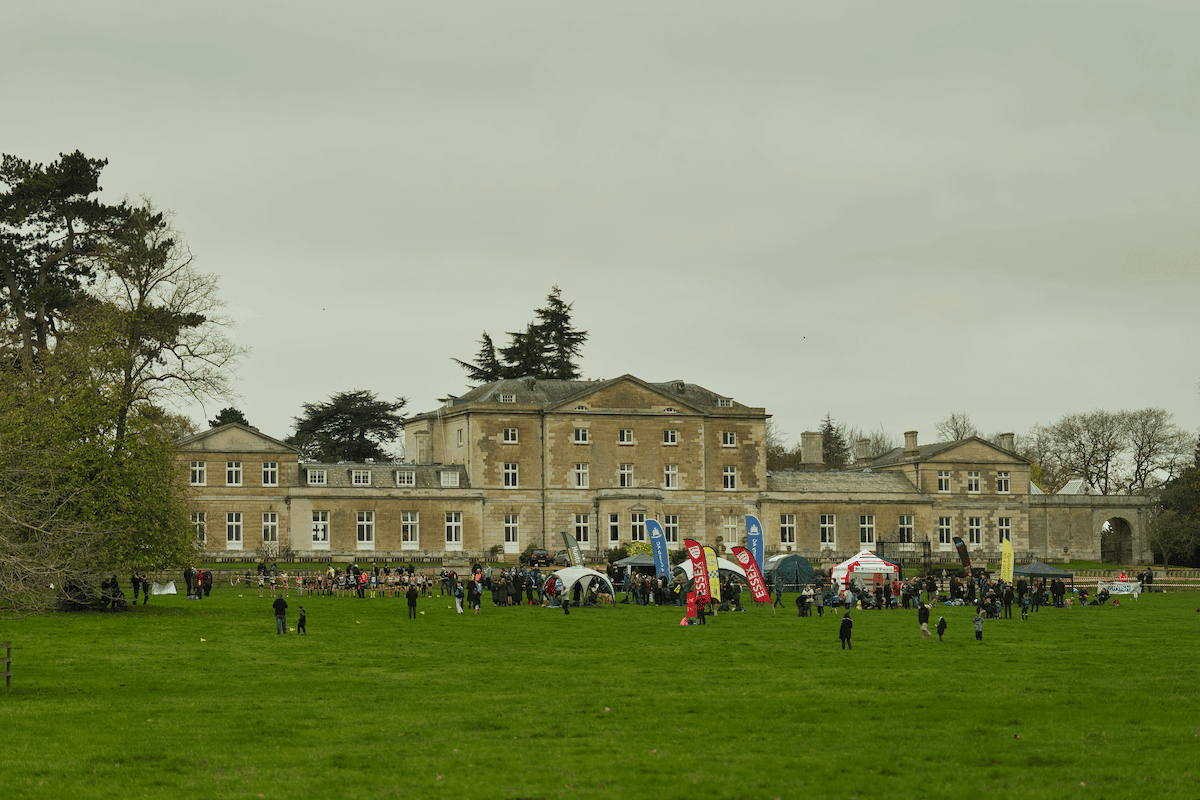 School events round up
Congratulations to twins Nicole and Katie Hawkins who competed in the Basildon district cross country this week finshing second and third respectively.
In the Havering district event Nicky Mulholland finished in seventh place in the year 7 boys events. Nicky also competed in the Junior Knole Run (47th) and at Parliament Hill in the London Youth Games (127th) this week. Well done!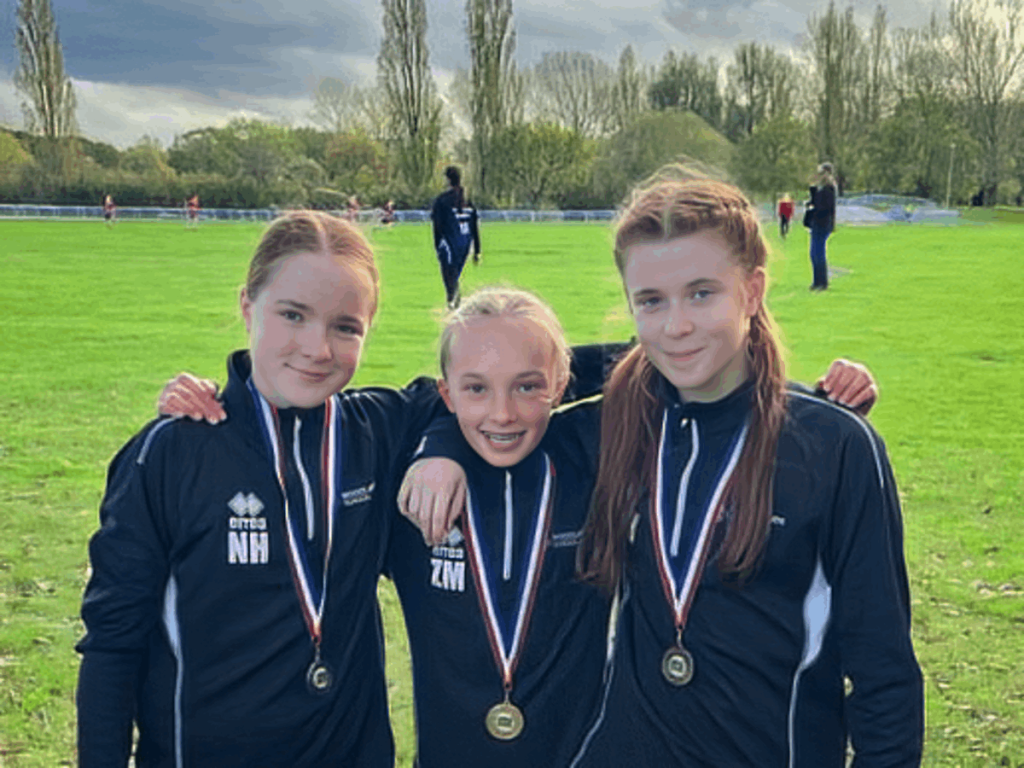 Parkrun and junior parkrun
We had Beagles competing at various different events on Saturday. At Valentines parkrun, Paul Johnson broke the 20 minute barrier for a new PB (19:59) whilst Louis Geater chased him down to also score a PB (20:17). At Raphael's Park George Ashton continues his great run of form finishing fourth (18:33). Laura Durn travelled to Billericay and took home a course PB (22:38). At Shorne Woods parkrun Elliot Worth finished second (20:23) whilst at Brentwood Max Sanderson finished first in 20:34, new Beagle Kurt Brooks second (20:40), Daniel Jaycock third (20:41) with Jasper Jaycock running well too (24:52).
A quieter Sunday with yet more poor weather but we still had some Beagles completing the junior parkruns. At Harrow Lodge Olivia Forrest came home first (7:16) with Isabel Forrest second (8:03) and Emily Brewington (9:28), who has now completed 100 junior parkruns – a brilliant milestone! Over at Lake Meadows Liam Worth (9:53) matched his time from last week. (Apologies Emily – Camera was being used for Bar Code Scanning when you came through hence the shot of the Back of you and Izzy together to illustrate the mud instead!)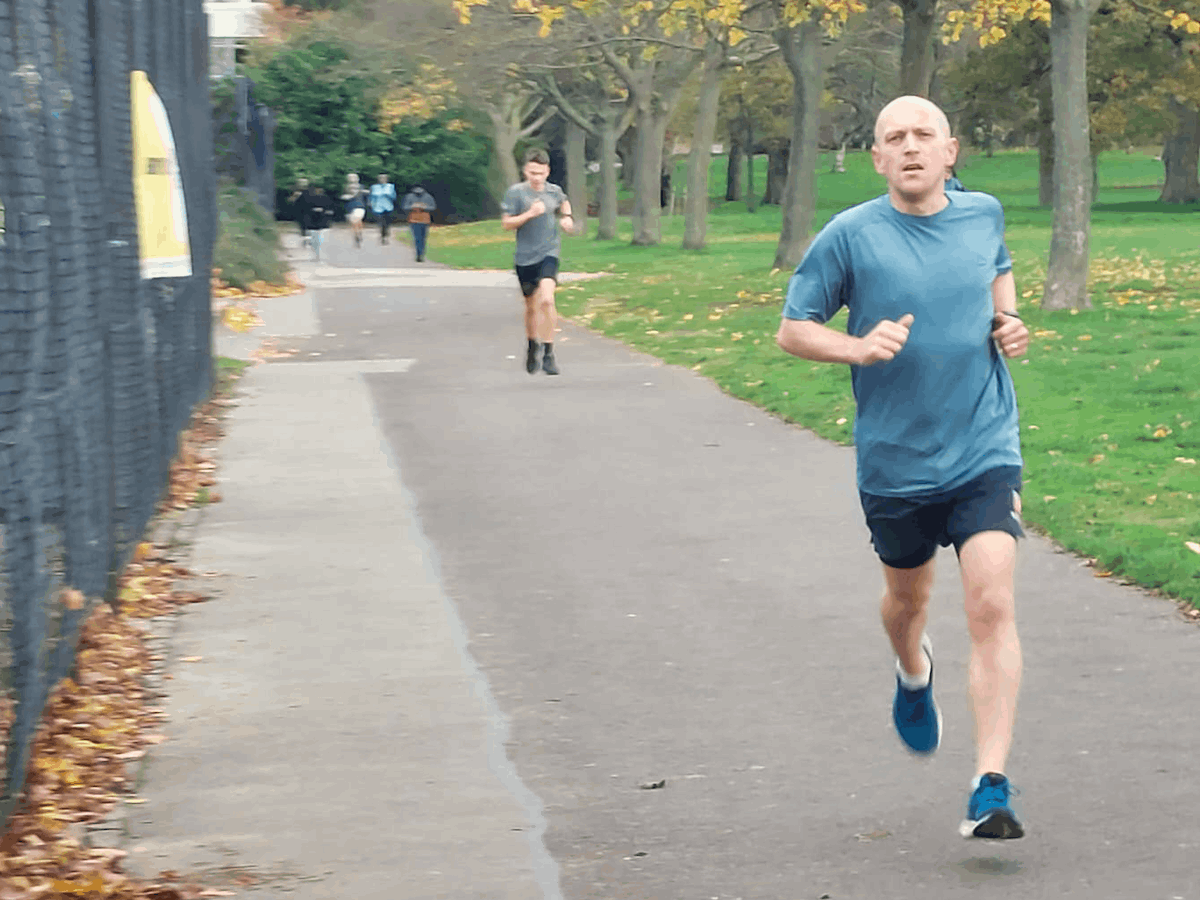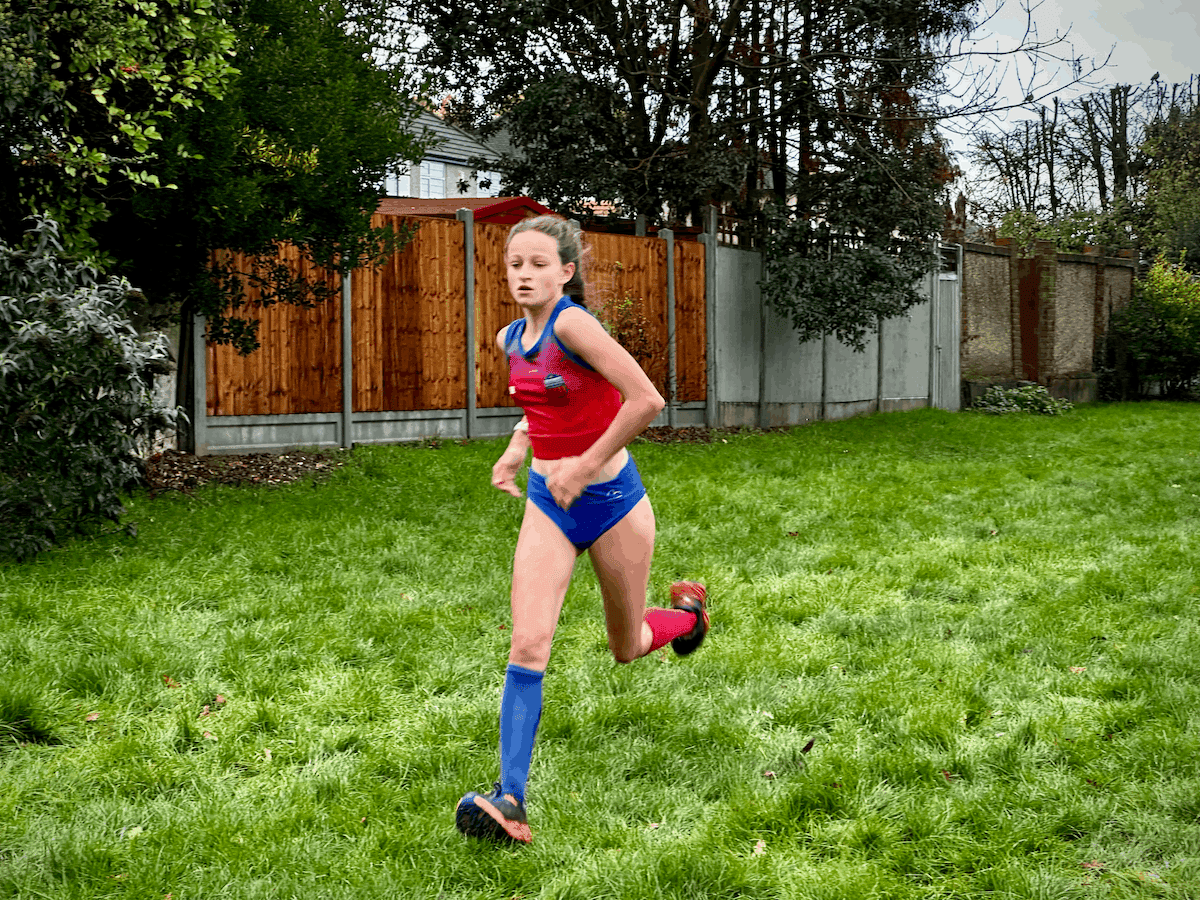 Coming Up and a Cheeky Request
This weekend sees the third Essex League cross country event which takes place at Writtle College. Remember this is open to all members in year 7 upwards and there is a special race for athletes in year 5 and 6 – do look at details on Spond or talk to your coach if interested – we would love you to come and take part!
Now for the cheeky request – we really do appreciate all the generous support we receive from athletes and families, if you're not already doing it, could you please consider helping further with a quick 'like' or 'follow' on our social media pages – this all helps us to amplify our reach and spread the word that we are out there. Thanks again.