This week has seen some amazing performances from some of our younger Beagles – both at the primary schools' cross country events and at the Lee Valley Minithon. 
School Cross Country Events
A huge congratulations to everyone who represented their school in a cross country event this week. We saw really impressive performances from so many of you and it was particularly pleasing to hear about those athletes who had seen a big improvement in their finishing position since last year – it's great that your hard work in training has paid off. 
Year 3 Girls
Year 4 Girls
Year 5 Girls
Year 6 Girls
Rosie Fenn – 18th place
Nora Heidemans – 28th place
Lianne Esterhuysen – 1st place 
Harriet Ward – 3rd place
Iola Thomas – 5th place
Madison Kindler – 1st place
Sophia Crook – 16th place
Honey Walmsley – 20th place
Allegra Sawkins – 5th place
Year 3 Boys
Year 4 Boys
Year 5 Boys
Year 6 Boys
Calum Evans – 3rd place
Sonny Jones – 13th place
Joey Marchant – 41st place
Fynn Anderson – 1st place
Will Fagan – 4th place
Mitchell Evans – 8th place
Ethan Wilson – 54th place
Dylan Kenly – 7th place
Michael Smith – 78th place
| | |
| --- | --- |
| Junior Girls | Junior Boys |
| Esme Thomas – 9th place | Zac Thomas – 1st place |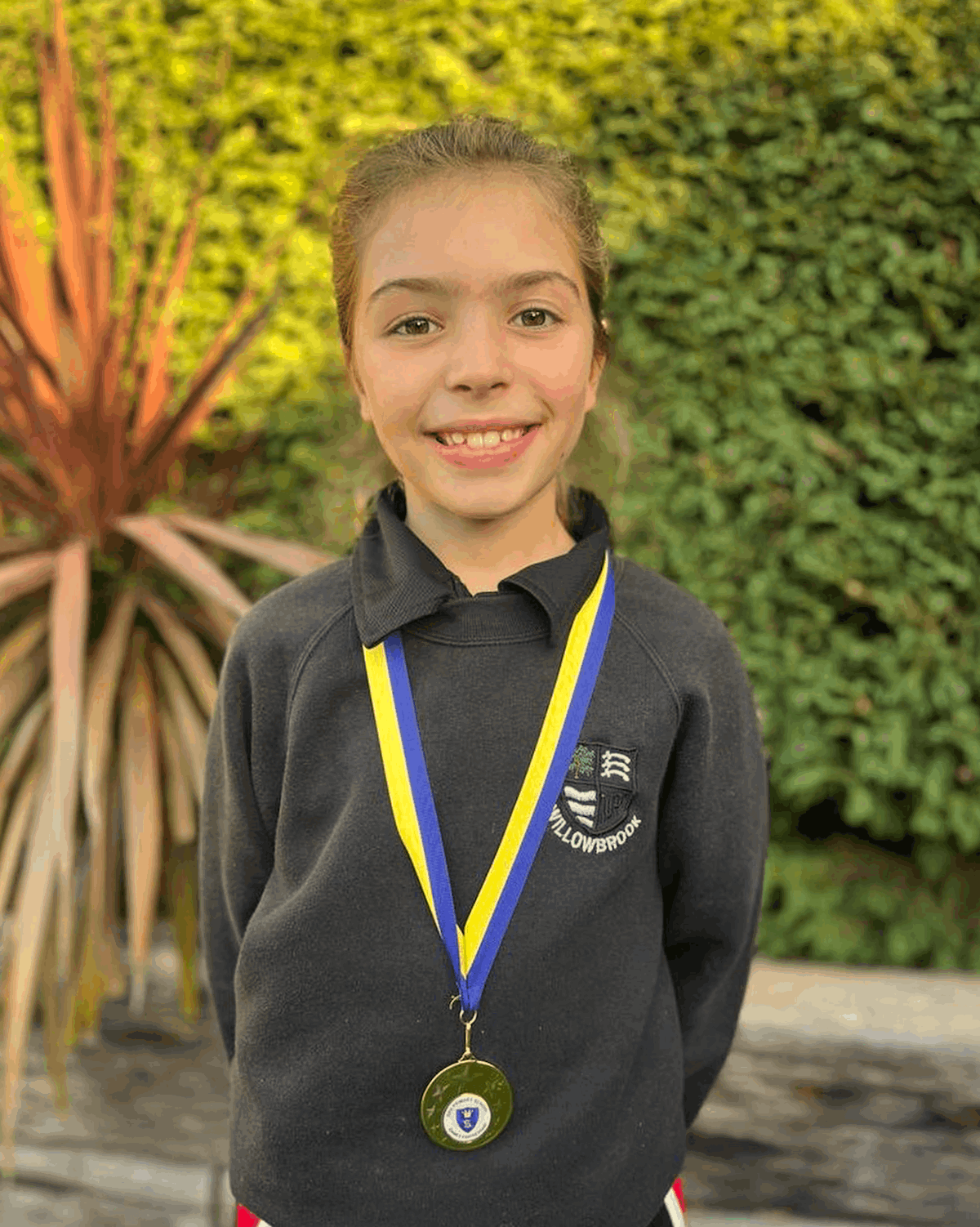 Lee Valley Minithon
On Saturday afternoon, seven of our Beagles travelled to Lee Valley to take part in the Minithon. This event allowed athletes in Years 3-7 to pick 3 events (60m, 200m, 600m, hurdles, turbo jav, LJ, HJ) to participate in. Their results in each event were combined and they were awarded medals based on their overall performance.
We were incredibly proud of all who took part and so impressed at their commitment and performances especially given the limited experience each has of competing. So huge congratulations to:
Rosie Fenn (Yr 3) – Gold medallist – 60m in 10.99 seconds, 200m in 38.5 seconds and 600m in 2:38.5.
Elsie Martin-Boucherab (Yr 4) – Gold medallist – 60m in 10:28 seconds, 200m in 34.6 seconds and a 2.66m long jump.
Honey Walmsley (Yr 5) – Gold medallist – 60m in 9.99 seconds, 200m in 35.1 seconds and a 2.87m long jump.
Amaia Keskin-Larrea (Yr3) – Silver medallist (despite only doing two events) – 2m in the long jump and 12:49 seconds in the 60m
Nora Heidemans (Yr 3) – Silver medallist – 200m in 45.2 seconds, 5.25m in turbo javelin and 600m in 2:39.9
Lianne Esterhuysen (Yr 4) – Bronze medallist – 2.15m in long jump, 200m in 37 seconds and 600m in 2:09.2
Ollie Trevor (Yr 5) – Bronze medallist – 60m in 11.52, 2.27m in long jump and 600m in 2:23.2.
Our athletes were thrilled to meet GB heptathlete Holly Mills at the event who presented the medals and spent time with the athletes answering their questions. 
We should also mention that coach Rob Trevor showed why he is an endurance runner, with a barefooted attempt at the 200m against both Olympian Dwain Chambers and 9 times world champion sprinter TJ Ossai. It's definitely the taking part that counts, isn't it Rob?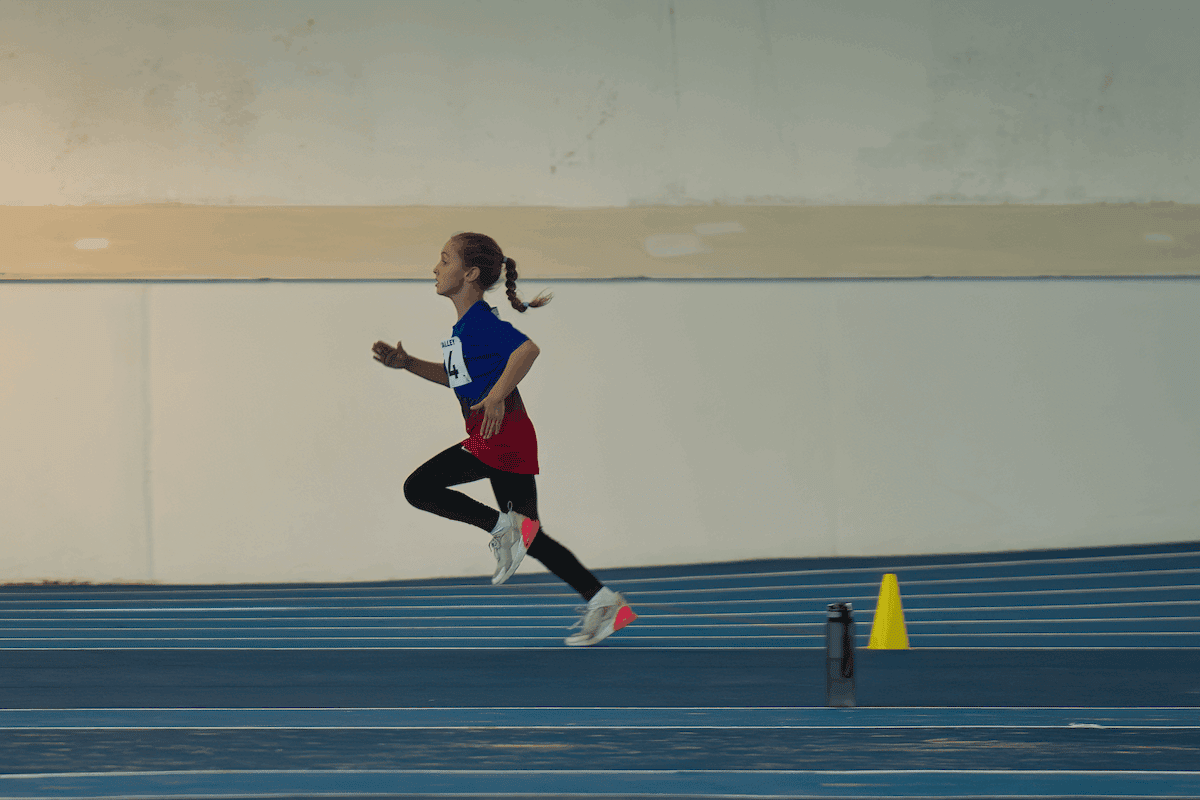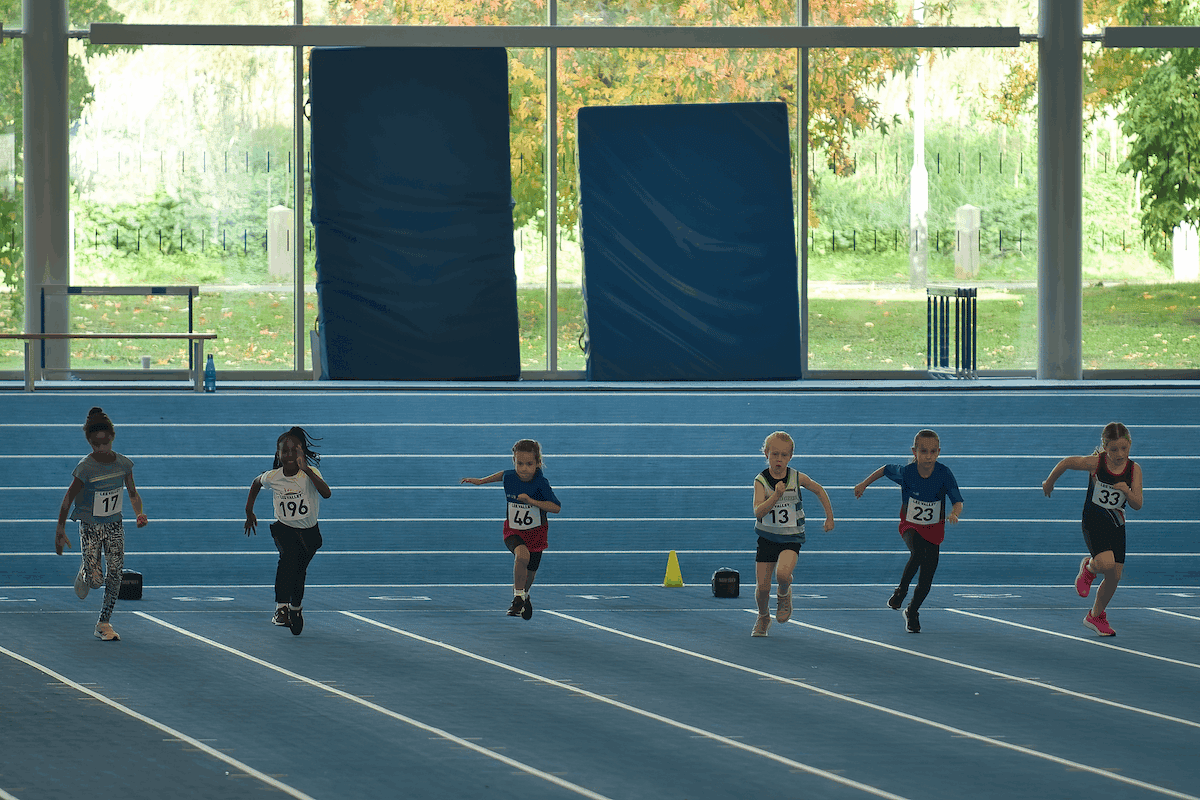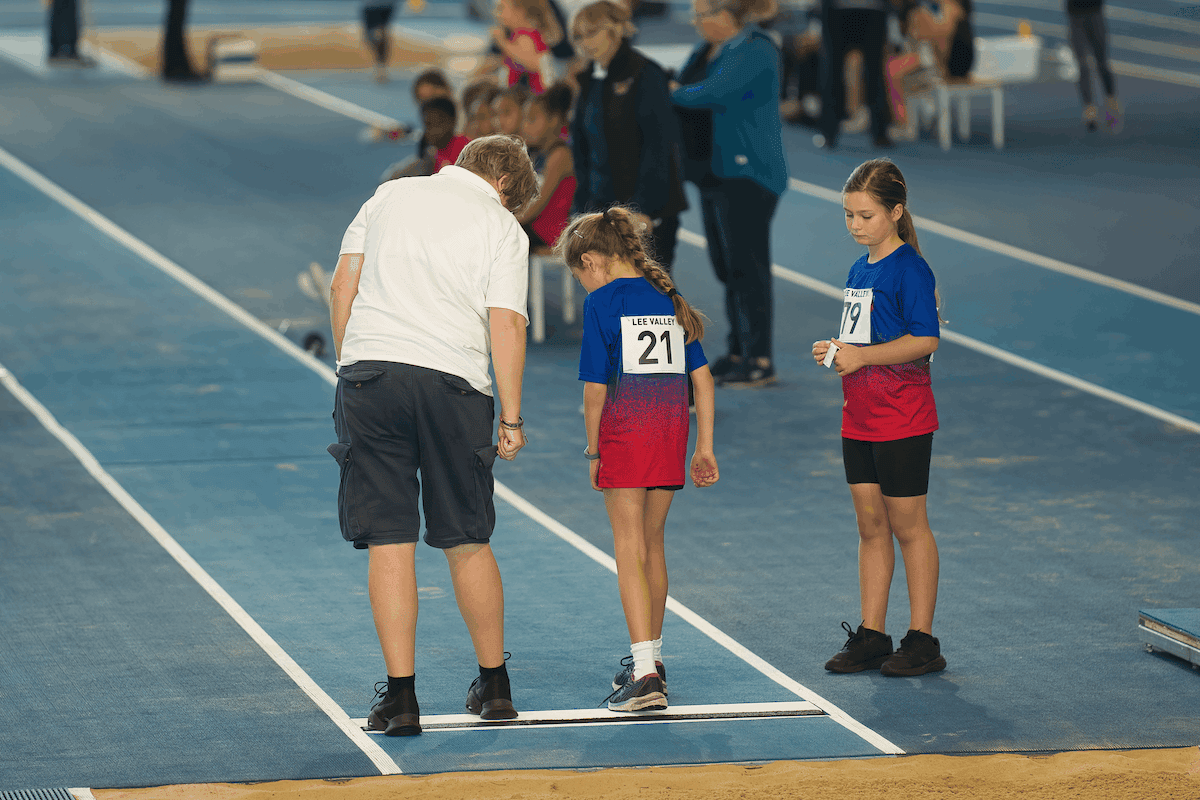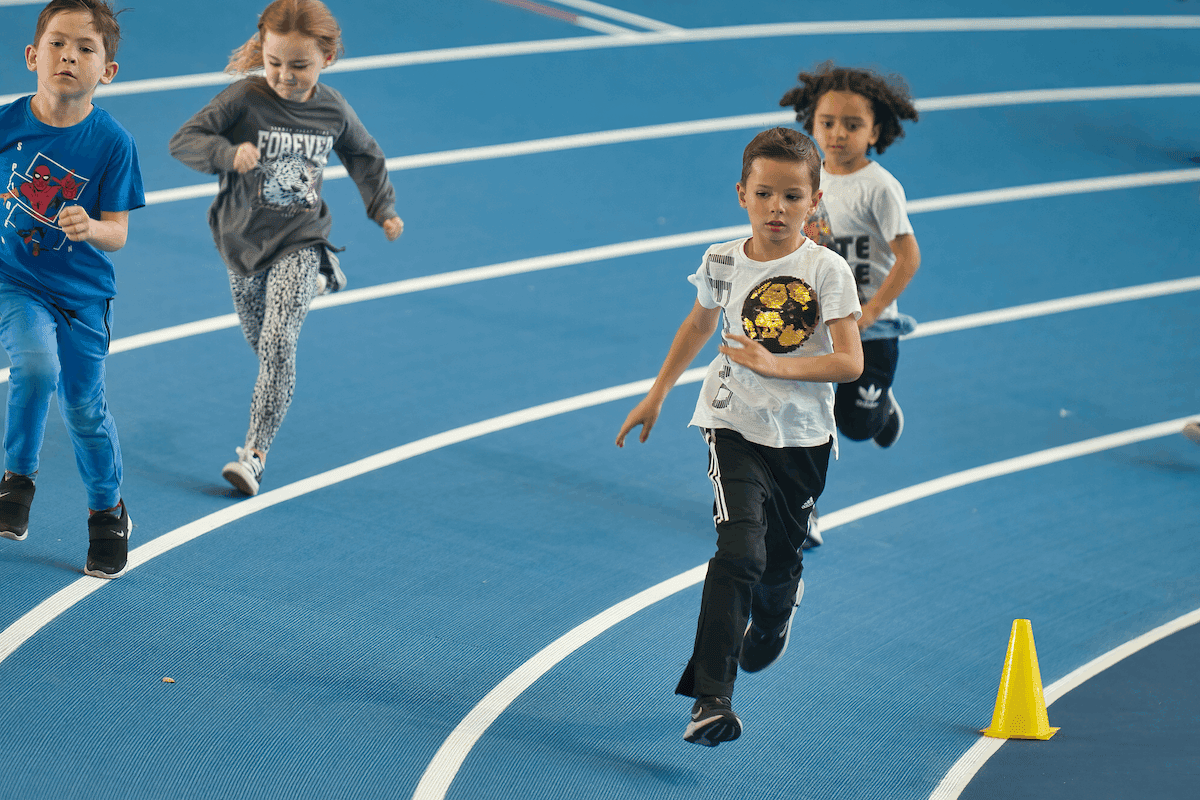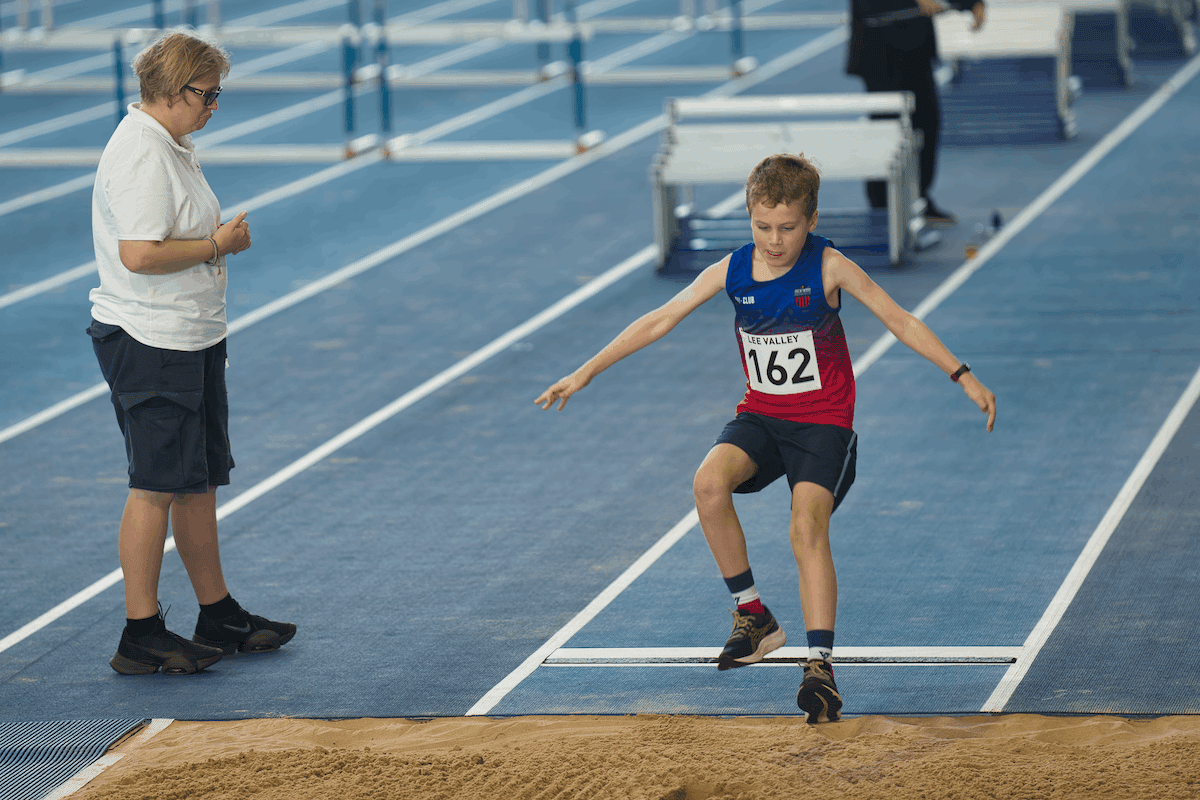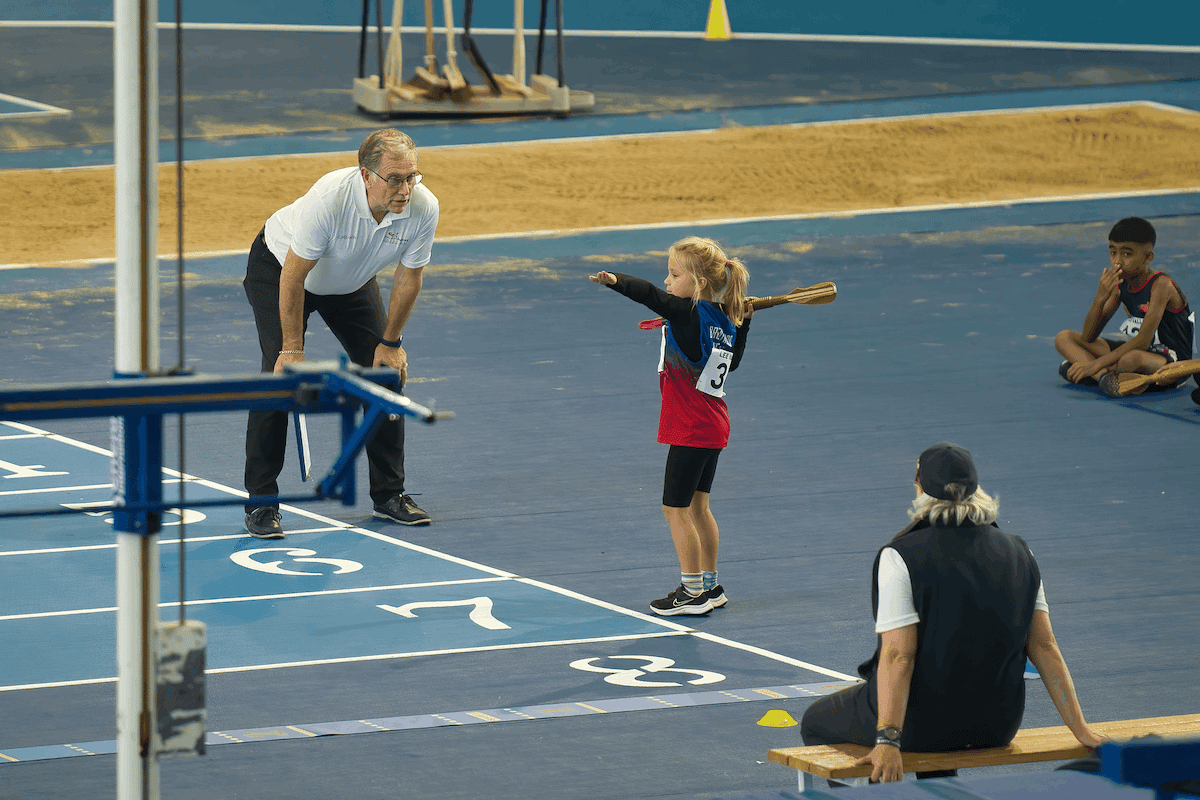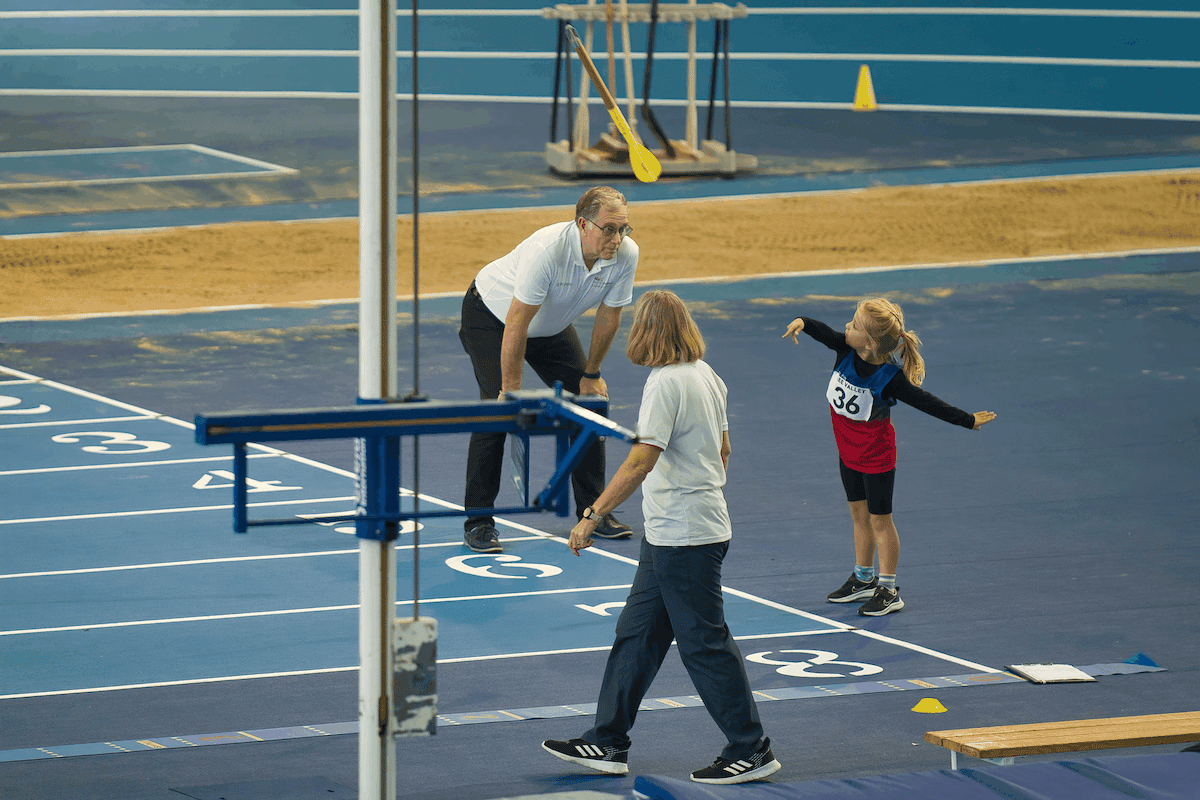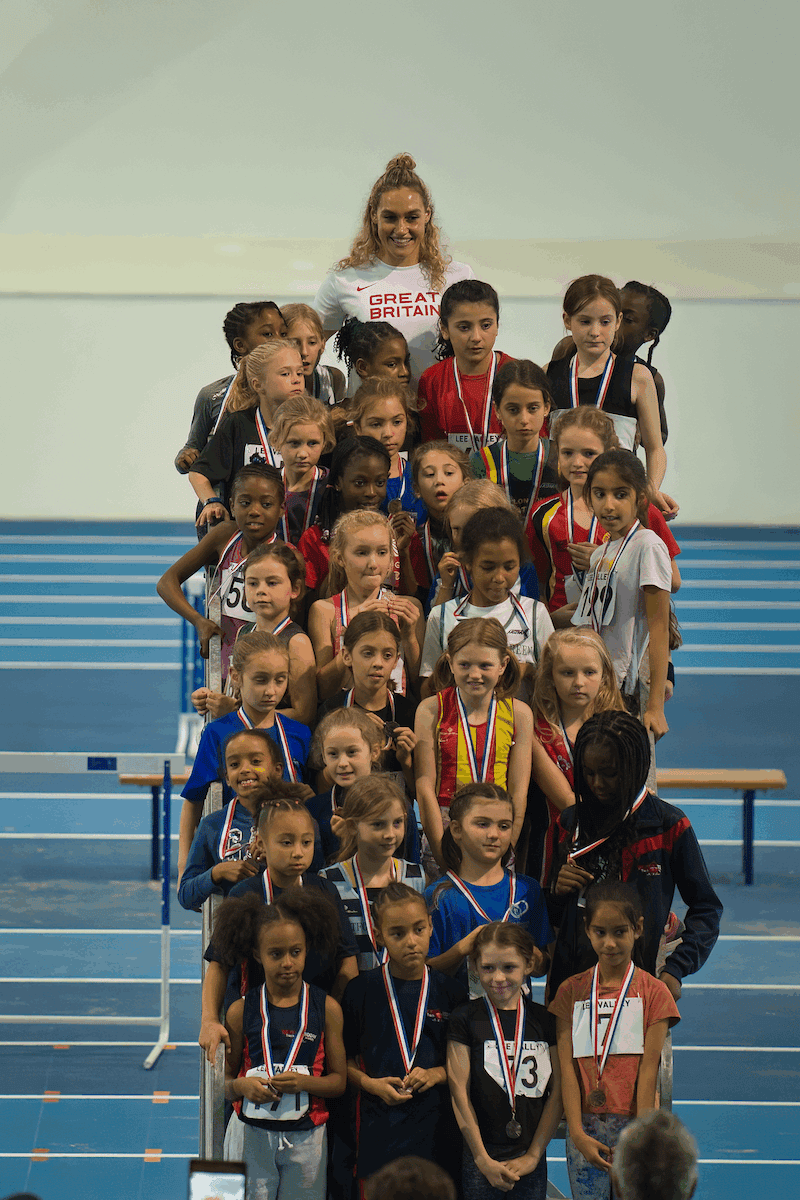 Note: For those competing in the Indoor Season, the track at Lee Valley has been recently resurfaced and you now require the use of 'Christmas Tree Spikes' rather than traditional 'Pyramid Spikes'… this may be expensive to purchase on the day so make sure you are prepared… such spikes can be found here. For more details, speak with your coach.
Parkrun and junior parkrun
At Raphael's Park on Saturday we saw a brilliant PB from Emily Brewington (25:12) – congratulations! At Brentwood Stuart Crowther finished fourth (21:59) and Will Fagan made his parkrun debut (28:46)
On a very wet Sunday, congratulations to the few runners who made it to junior parkrun. At Harrow Lodge we saw Madison Kindler (8.11), Emily Brewington (9:25), and Oliver Trevor (10:57).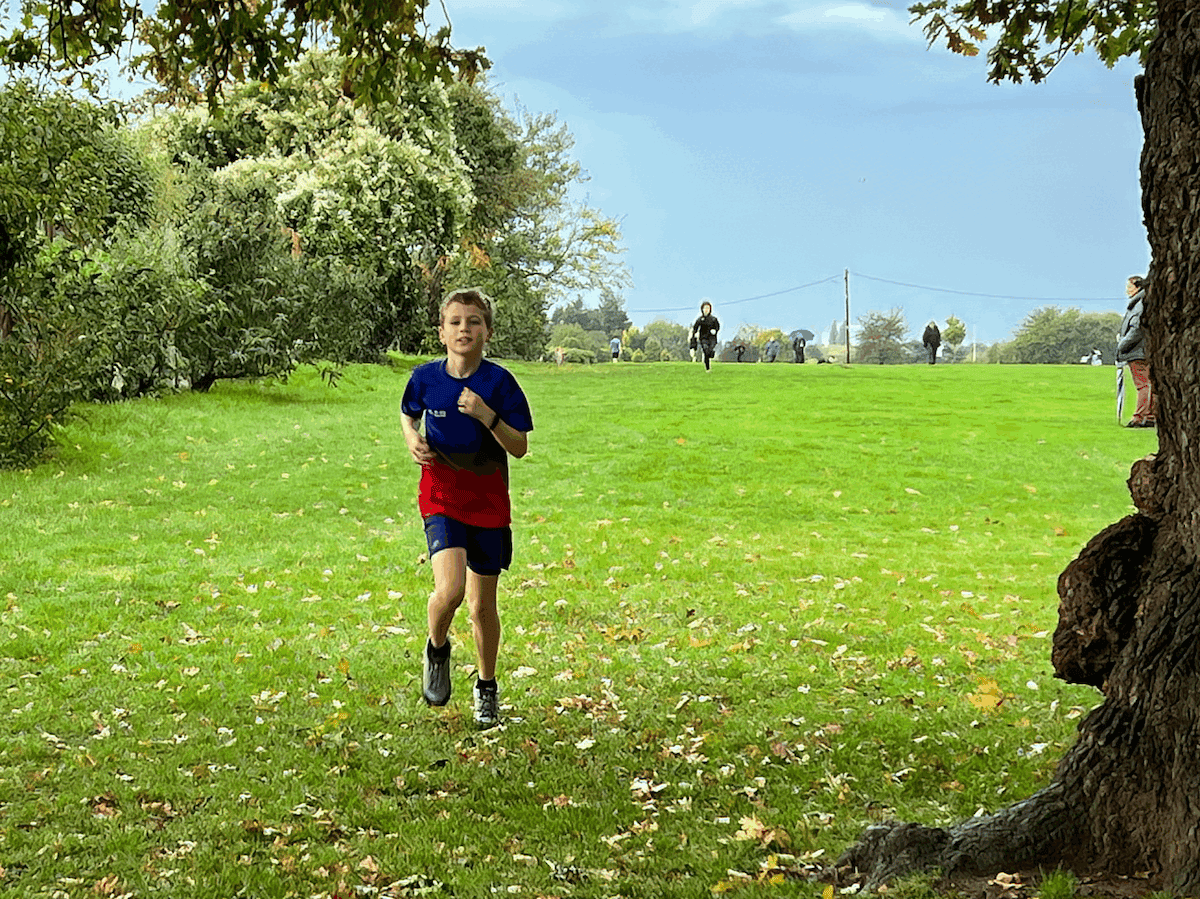 Coming Up
Next weekend a number of our Beagles are taking on the Essex Sportshall event in Chelmsford. This is for School Years 5-10 and entries close on Wednesday at 12pm. Details are in Spond but please reach out if you can't find them and are interested.