Happy New Year! As our new membership year begins, so too does the outdoor track season – an opportunity our Beagles grasped with both hands. We've had an incredibly busy weekend with a plethora of amazing performances. Congratulations to everyone who took part. Just a quick reminder that we do train over the Easter holidays but if you are away we hope you have a lovely break!
Essex Primary Cross Country
The final cross country race of the season in Chalkwell gave our primary school children a chance to shine! With some really competitive races across the year groups from children who had qualified to compete it really was the best in the County and we are thrilled so many Beagles were involved and doing so well.
Congratulations to:

Year 3 boys – Callum Evans 14th

Year 3 girls – Eleanora Barfoot 37th

Year 4 girls – Lianne Esterhuysen 3rd, Harriet Ward 40th, Iola Thomas 42nd, Elsie Martin Boucherb 60th

Year 5 girls – Madison Kindler 1st, Grace Lander, Natanya Itiola

Year 5 boys – Oliver Corcoran 33rd, Will Fagan 34th

Year 6 girls – Allegra Sawkins 10th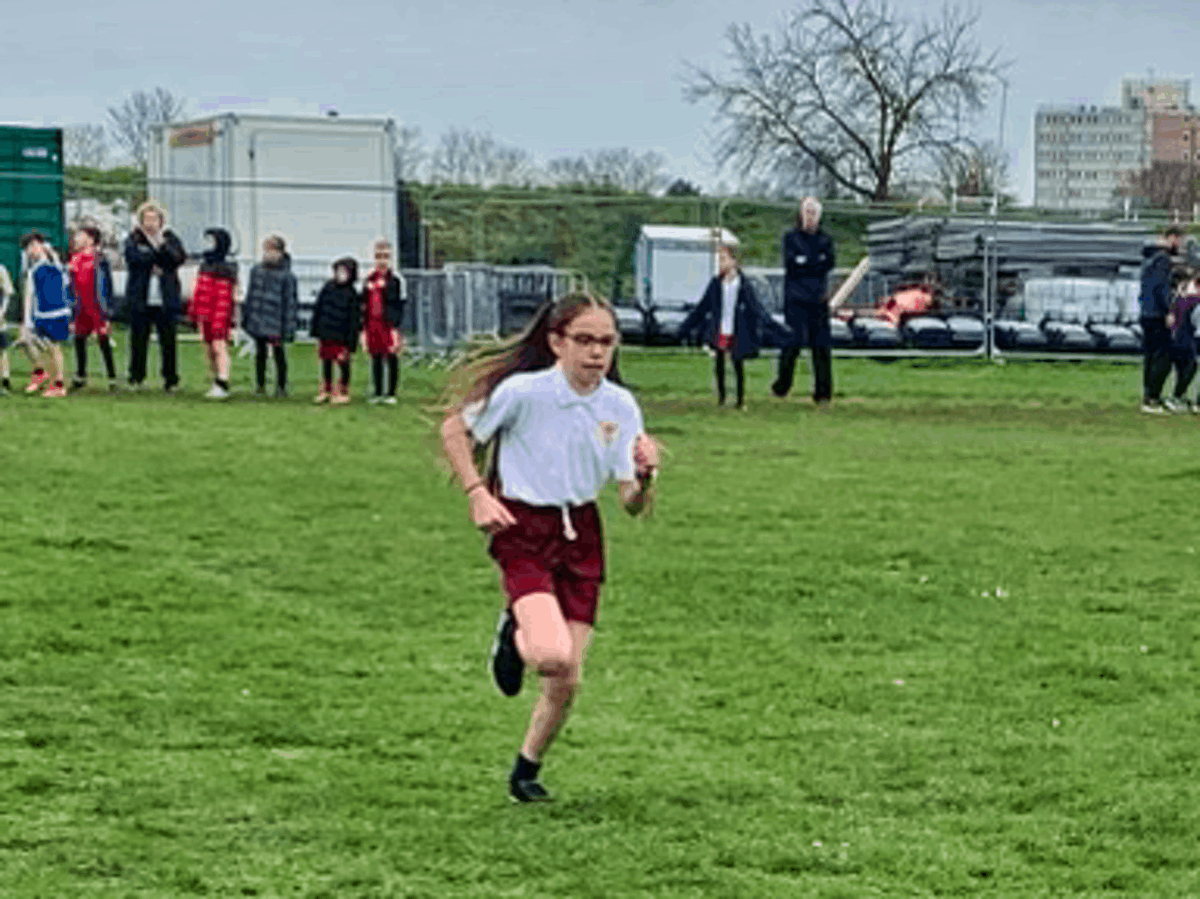 Lee Valley Open
The opening meet of the outdoor track season took place at Lee Valley Athletics Centre on Saturday. Three of the Beagles sprint squad braved the cold and blowy conditions.

Ava Carter in the 100m (U15) brought home a new PB of 13.40w (2.6w). Ava then ran out again in the 200m as the last event of the day setting a 2nd PB of the day with 28.18w (2.0w).

Stephanie Smith and Honey Peck had to contend with a hard headwind at the start of their 300m (U15), the wind had been blowing between 2.6 m/s and 3.8 m/s in the preceding events, both battling through to bring home PBs of 47.34 and 48.75 respectively.

A great start to their outdoor seasons, in some challenging conditions including delays of their events of up to 50mins meant coping with changes in warm up routines and staying warm in temperatures of around 9 degrees and a harsher windchill factor.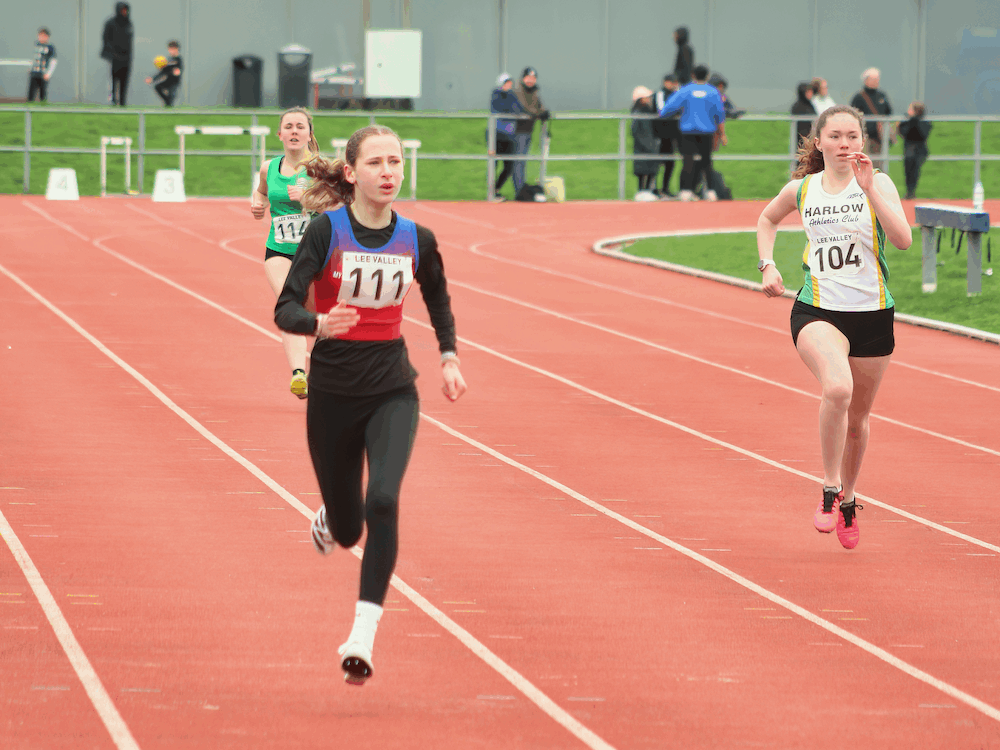 Havering Spring Open
Sunday was an amazing day for Beagles performances at the Havering Spring Open. With 17 Beagles taking part across a whole range of events throughout the various weather conditions of the day, it's been a great opportunity to get a benchmark for the start of the season.

And those performances were amazing – full details are below. But better then that – the team work and support for every athlete who performed today was an absolute joy to watch. We were by far and away the most vocal club in the stadium and so many people stayed for hours beyond their own event to support others. Thank you so much to everyone – we were so proud!

So those performances and the abundance of brilliant PB's:

Ollie Johnson – Long jump PB – 3.03m, 800 PB – 2:43.47

Sophie Halford – 200m PB – 31.01 and third in her heat

Nicky Mulholland – 200m PB – 30.01 – first across the line

Ella Gilder-Briggs a strong return from injury – 200m – 28.32

Ava Carter – 200m PB – 28.14, 100m – 13.45 (w)

Stephanie Smith – 200m PB – 28.78 – second in her heat, 300m PB – 47.11

Mirabelle Richter – Beagles debut and 200m PB – 29.16

Honey Peck – 200m PB – 28.87 – third in her heat, 300m PB – 46.92 – third in her race

Lee Boka – 200m – 25.50 and second in his race

Frank Hayes – 200m – 42.63, 100m – 20.99 Both age group PB's

Olivia Forrest – 1500m – 4:50.68 – first in her race

Isabel Forrest – 1500m – 5:15.57 and third in her race

Nicole Hawkins – 300m PB – 45.09 and second in her race

Evie Warn – 800m – 2:36.48 – almost a match to her PB – and second in her heat

Aisling O'Leary – 800m PB – 2:45.60

Max Sanderson – 800m Outdoor PB – 2:03.74

Louis Geater – 800m Outdoor PB – 2:18.97 and second in his heat

What a set of brilliant results – huge congratulations to all.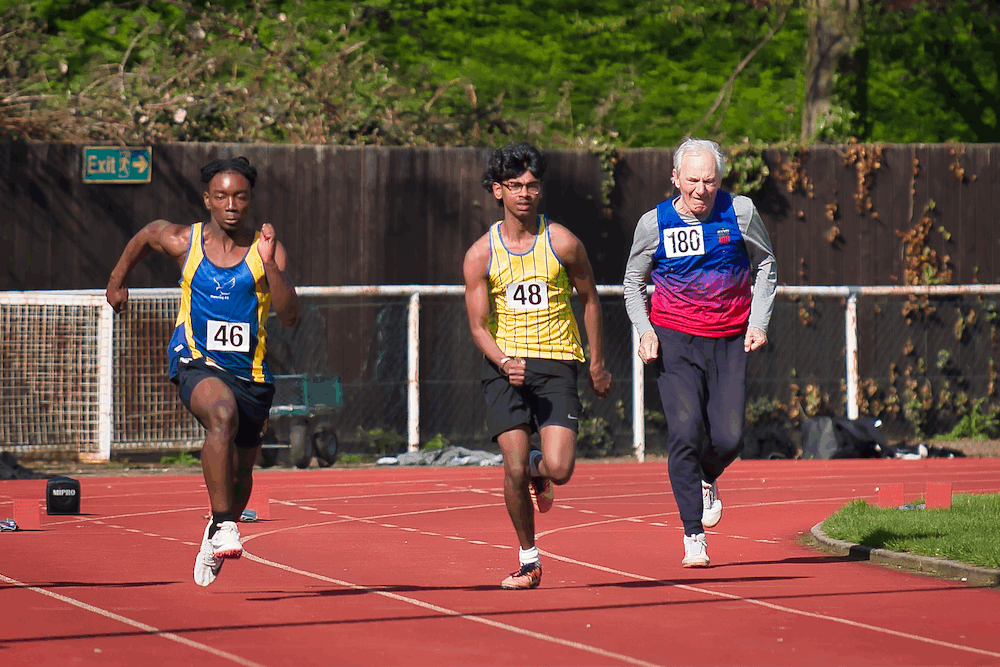 Beagle Bites Updates
Just a quick reminder of this week's Beagle Bites topics. With the outdoor season starting we have focused in on motivation – getting in the right mindset pre competition – dealing with success at a young age and ensuring your training and competition goals are SMART. You can catch up on all the video series here – Beagle Bites Archives – Brentwood Beagles Athletics Club. We hope you find them useful – do let us know if you have any specific topics you would like us to cover and we will get our coaches on the case!
Parkrun / Junior parkrun round up
A mixed Saturday for parkruns with several cancelled due to the bad weather. Congratulations to those who did run though – there were some great performances. At Valentines parkrun it was a Beagles one, two with Dean Savery taking the win and a massive PB (17:50). He was pursued throughout the run by Olivia Forrest who finished second, also with a PB (17:57) and the tenth fastest female parkrun time from all runners in the Country on Saturday – quite the achievement! Also running was Isabel Forrest also taking home a PB (20:16). At Brentwood it was also a dominant Beagles performance with four of the top five positions. Kurt Brooks was home first (20:52), Daniel Jaycock second (21:13), Louis King fourth with a new PB (22:05) and Stuart Crowther fifth (22:22). At Billericay parkrun Madison Kindler finished as first female with a 5k PB (20:58). And at Thurrock parkrun Elliot Worth finished third (19:52).
On junior parkrun Sunday we saw a number of Beagles at Lake Meadows – Madison Kindler took her second PB of the weekend and second first place female finish (7:55). Lianne Esterhuysen ran well to take a new PB (8:40) with Nora Heidemans showing her usual consistency (10:05) and Liam Worth finishing strongly (10:45). Ivy Kernohan continues to show commitment with good running (11:35) and Danél Esterhuysen beating her debut run with a new PB (12:41). Over at a muddy Harrow Lodge Ethan Wilson was first Beagle home (10:09) with Olivia Willard running just behind him (10:36) and Ezra Gooch smiling as he finished (11:28).
Well done everyone!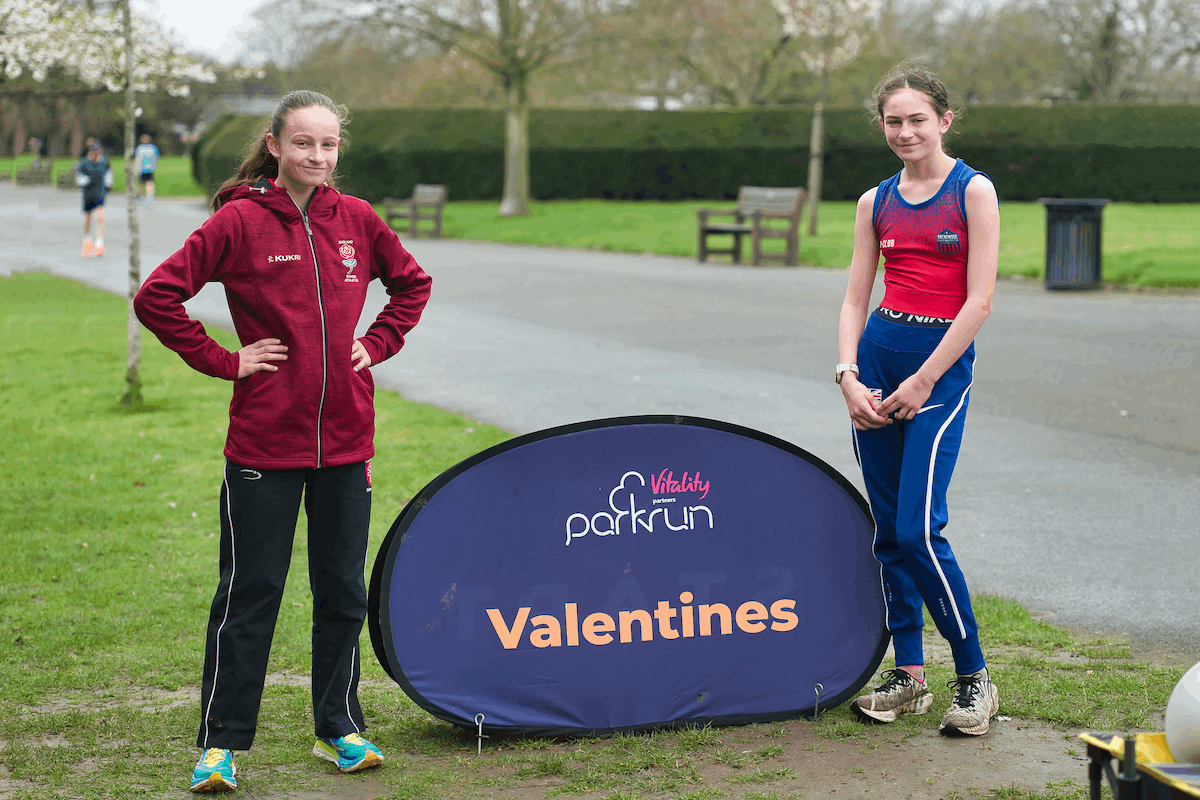 Coming Up
The Easter weekend may mean rest and chocolate for some, but for our athletes it means countless opportunities to compete! The Crown to Crown 5k takes place on Good Friday and is a brilliant but challenging run for everyone over the age of 12. BFTTA have an outdoor meeting on Saturday and the Crawley AC Open takes place on Easter Monday. Good luck to everyone competing wherever you do so – just remember you have the Beagles behind you! Send us your photos and let us know how it goes.