Whilst many of our Beagles enjoyed the February half term break, there was still some great track action taking place not to mention a return visit to the Brentwood parkrun.
Middle Distance Open
On Wednesday several of the Beagles attended another great Lee Valley event – the middle distance open. With a focus on 800 and 1500m races, we were all treated on the night to an amazing three world records being broken – the 4 x 800m relay in the VM 55, VM 60 and VM 70 categories. It was incredibly inspiring to see the commitment and dedication from all involved.
Our own Beagles showed similar determination! Starting the evening in style was Ava O'Neal who committed early in her 800m, ran hard and hung on to break 3 minutes (2:59.87). A superb PB and a real learning experience.

Also running 800m was Max Sanderson in a challenging heat which worked him hard and saw him ultimately finish just outside his weekend PB (2:04.24).

In the 1500m, Mattie Delea went out very fast and stayed strong to take home a new PB (4:53.76) whilst Isabel Forrest finished a little outside her PB (5:20.50).

Finishing the evening off in style was Olivia Forrest who continued to show her great form and also took home a new PB (4:43.47).
Well done to all!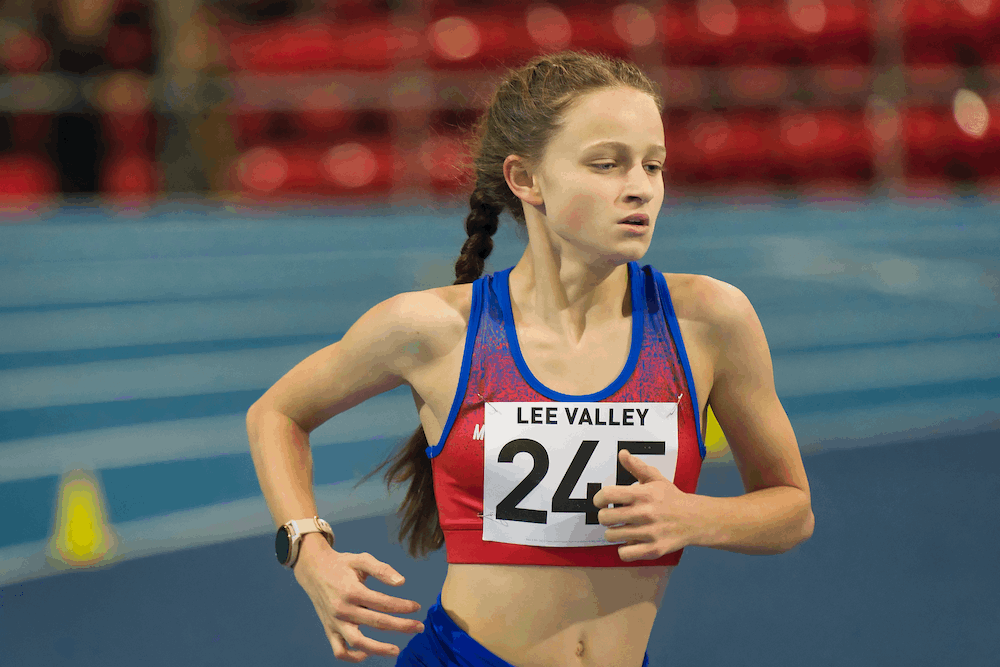 Pole Vault Camp
On Saturday we were thrilled to host specialist pole vault coach, Beth Harris, at the indoor Chelmsford track. Part of our series of "learning from the best" we used the session to further our own coach education, engage local experienced pole vaulters and to understand the viability of running a beginners camp for our own athletes. All in all an incredibly positive experience and we are now looking at dates for that camp – do speak to your coach if you have an interest!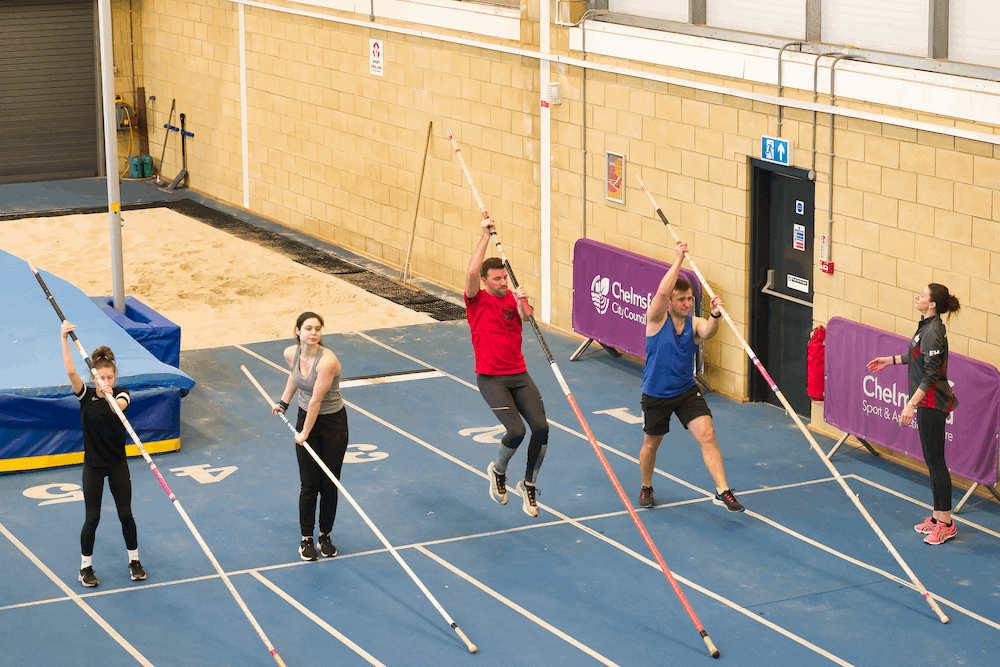 Indoor Sprint Starts Session
With a fast growing Sprint Performance Squad, Coach Mark took a cadre of our sprinters (and a handful of budding Long Sprinters from the Endurance Squad) to Chelmsford's indoor chute to undertake some specialist starts training and video analysis. With great feedback and a comprehensive analysis, the sprinters left convinced of the value of focused event group training. More to come!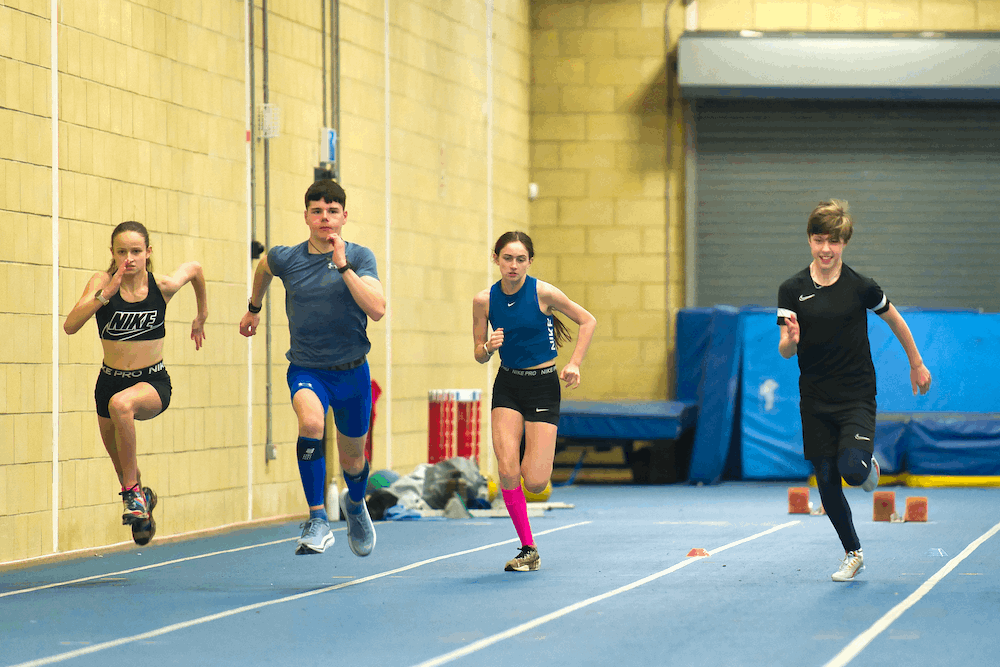 Brentwood Parkrun takeover
As everybody knows, we are big supporters of parkun at the Beagles and see them as a great balance to Saturday training sessions. Free to run with a great variety of events and courses all over the country there is always one nearby! Our local one is of course Brentwood, based at Weald country park and whilst it is very much regarded as the second hardest course in Essex, we Beagles are experts at hills!
Congratulations and thank you to everyone who came down on Saturday – to run, walk, volunteer or cheer others on we really did love seeing a field dominated by the blue and red club colours. We were particularly pleased to see some first timers come and join in.
Results wise some great running was seen by all:
A Beagles sweep of the top six positions – Max Sanderson finished first (19:10), Dean Savery second (20:27), Olivia Forrest third (20:55), Daniel Jaycock fourth (21:15), Stuart Crowther fifth (21:41), George Ashton sixth (22:11).
Personal best performances for Louis Geater (22:24), Ollie Johnson (24:42), Matthew Cottee (26:10) and Ava O' Neal (31:16).
Parkrun or course debuts for Nicole Hawkins (24:20), Justin Waithe (29:04), Katie Hawkins (30:56), Daniel Smith (33:01), Imogen Warn (34:45) and Angela Hawkins (37:35).
And just general great efforts from Callum Goodey (23:31), Evie Warn (23:34), Isabel Forrest (24:24), Laura Durn (24:29), Stephanie Smith (32:49) and Elsie Martin-Bouchareb (42:35).
Brilliant work all!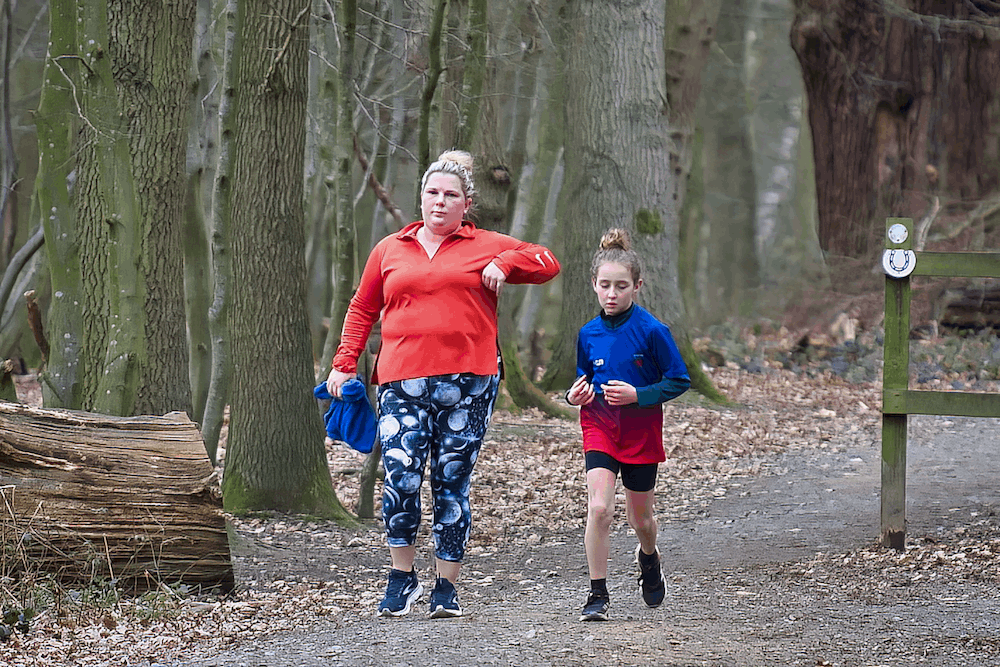 Parkrun / Junior parkrun round up
With half term on us, a number of Beagles were elsewhere in the country meaning some unusual parkruns this week. Congratulations to the Trevor's who were at Exeter Riverside – Rob Trevor (18:26), Ollie Trevor (31:52) and Vicky Trevor (35:05). And to the Thomas' who were in Worthing – Mara Thomas (22:22), Esme Thomas (23:21) and Iola Thomas (26:40). At Walsall Arboretum parkrun Emily Brewington ran a great PB (23:47) and furthest travelled award goes to Madison Kindler who was at the Dreilandergarten parkrun (22:47).
On Sunday the junior's also ran well At Lake Meadows just the one runner this week – Nora Heidemans (10:32). Over at Harrow Lodge Olivia Forrest (7:00), Isabel Forrest (7:54) were just ahead of PB machine Ollie Johnson who took his second one in two days (8:08). Patrick Langan (9:30), Ethan Wilson (10:14), Sheldon Waithe (11:52) and Isla Johnson (12:58) completed the Beagles line up.
Well done everyone!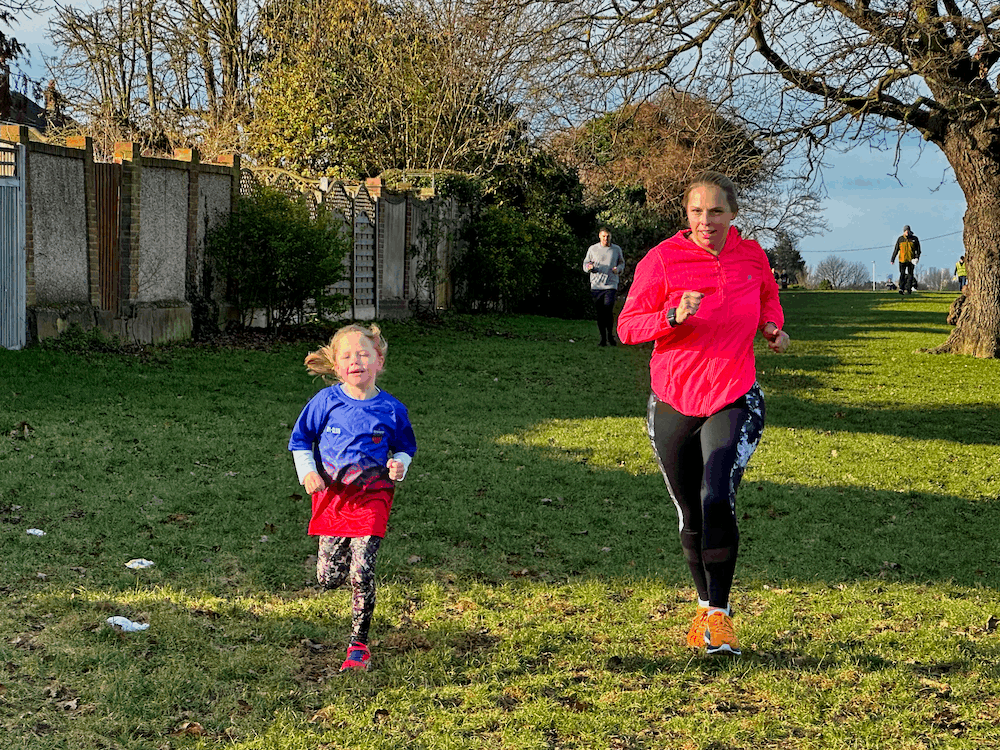 Coming Up
It's the English National Cross Country Championships at Bolesworth Castle in Chester this Saturday. A few of the Beagles are making the journey and we sending our best wishes with them. 
As usual, if you have photos or updates to share, please get in touch.