As we reach the end of summer, we kick off this week's News Update by introducing you to our short promo video for the club shot during our recent Sprint Hurdles Camp.
We captured a huge amount of action on the day so stay tuned for more videos from the day.
So, to this week… It's been a very busy week for our Beagles with three Open events bringing a haul of PBs and medals to our athletes.
Southend Open
Bank Holiday Monday saw 18 of our Beagles compete across a whole range of events in the Southend Athletics Club Championship & Open. It was a really wonderful event and amazing to see so many of our athletes in action from our very youngest to our masters age group athletes, all giving their best and earning medals. The Beagles ended with a medal tally of 16 which is a great achievement given so many of them had never been in competition before. We were incredibly proud of everyone and really grateful to everyone who came along and help out, supported each other and represented our club in the very best way.
In the boys 75m sprint, Damon Ford finished 4th in his heat in 13.91 with George Smith finishing 5th in 12.60 in his heat.
In the girls 75m sprint, Alice Jones took home a bronze medal and a time of 13.39 in her age group. Betsy Gilder-Briggs also ran well with a new PB in her heat of 13.57 and Libbie Gordon ran a 11.84 to also take home a bronze medal.
In the men's 100m sprint Justin Waithe looked impressive as he took home a bronze medal and a new PB of 12.87.
In the U15G 100m sprint, Ella Gilder-Briggs ran a new PB of 13.43 to take gold in a very competitive race with Megan Collett also collecting a PB of 14.68. In the U13G 100m, Ava Carter took silver with a PB of 14.18.
In the U11B 150m, Damon Ford finished fourth again with a time of 27.87 whilst George Smith finished sixth in his heat in a time of 25.43.
In the U11G 150m, Alice Jones came fourth in her heat with a new PB of 28.36 whilst Betsy Gilder-Briggs finished fifth in her heat also with a new PB of 28.79. Libbie Gordon completed the hat trick of girls PB's with a sixth-place finish and a time of 25.03.
In the U15G 200M Ella Gilder-Briggs made her second podium of the day, and another new PB of 27.73 as she took second place.
Taking on the 300m for the first time, Max Sanderson took the silver medal with a time of 45.1. Also in the 300m Tilly Bunn secured a new PB of 51.20 coming fourth u17w.
The 600m event for our younger athletes saw a number of Beagles ran well with new best times – Damon Ford in 2:28.44, George Smith in 2:11.92, Alice Jones in 2.43.80 and Libbie Gordon in 2:26.58.
We saw two great runs in the 800m with Nicole Hawkins taking the U13G silver medal in 2:35.13 and Max Sanderson the U15B gold in 2:16.73.
Similarly, in the 1500m two more medal winning runs from Isabel Forrest who took U13G silver with a time of 5:14.63 and Olivia Forrest who took U15G gold with a time of 4:50.63.
Congratulations as well to Zoe Jones and Alex Smith who both also ran great races at Southend and came away with medals but whose results are not captured by the power of 10 system.
In the throws categories, Tilly Bunn took on both the shot and discus. A strong SP of 8.10 metres saw a new PB for Tilly and a fourth-place finish. In the discus Tilly's throw of 25.12 metres secured her a silver medal in the event.
A number of our athletes also took part in the long jump. Well done to Isabel Forrest (2.11), Olivia Forrest (3.67 PB) and Megan Collett (3.52 PB) on their performances.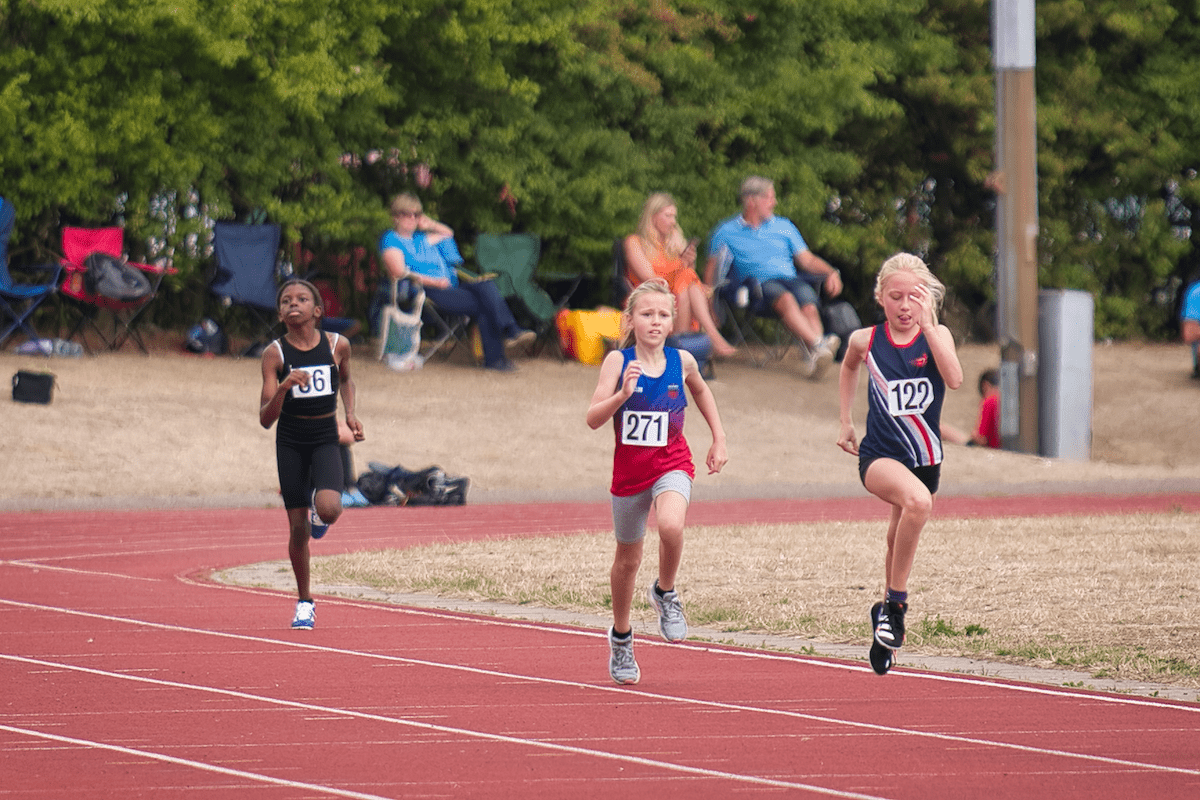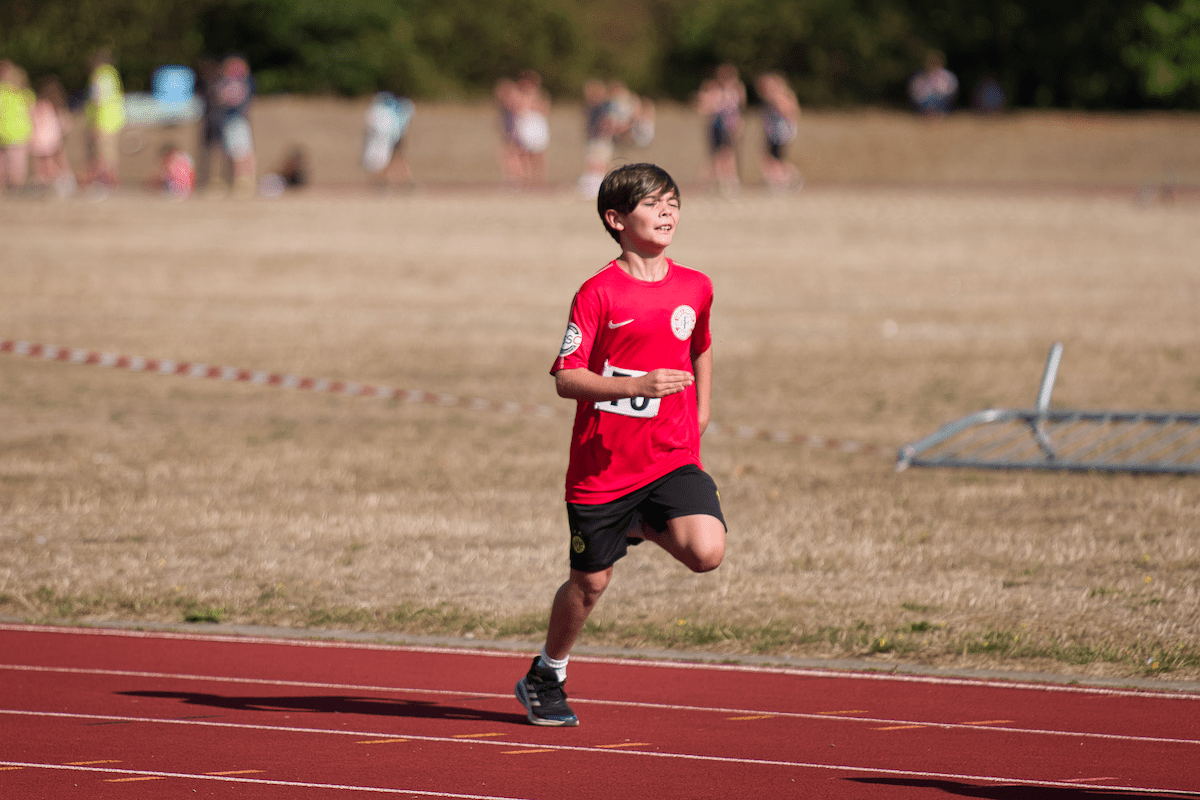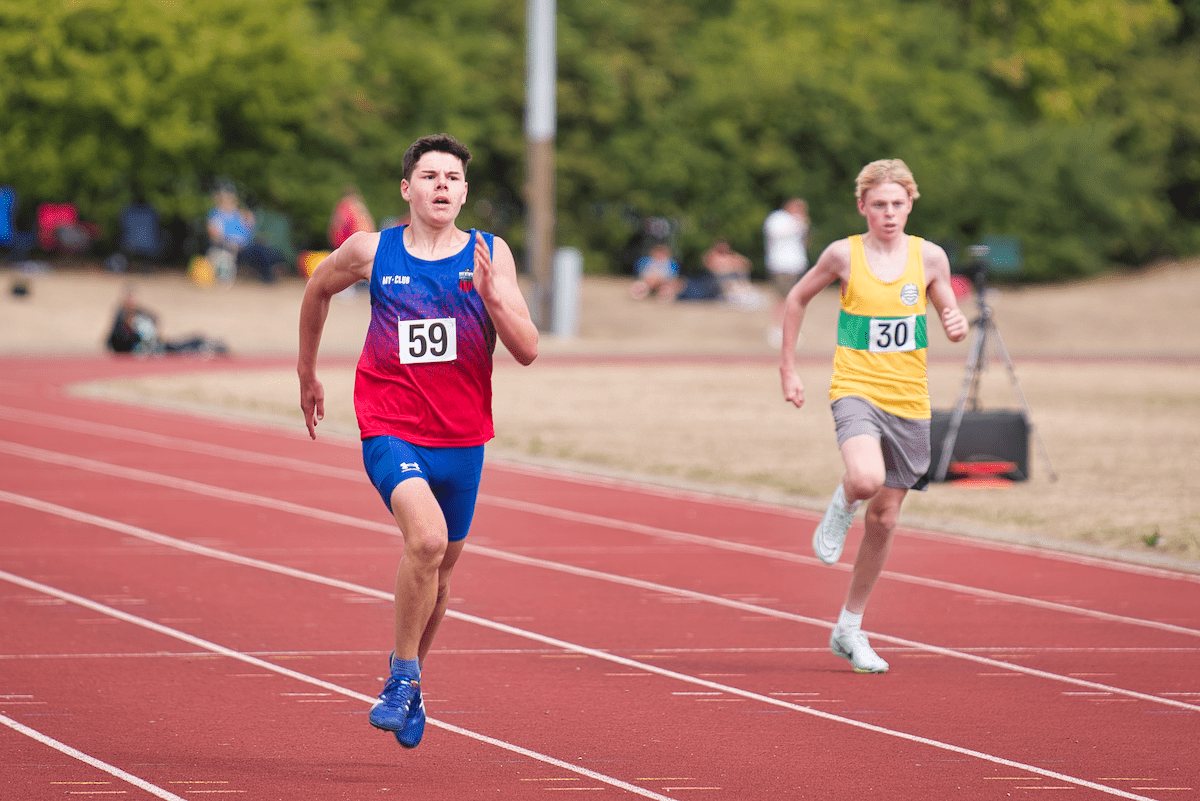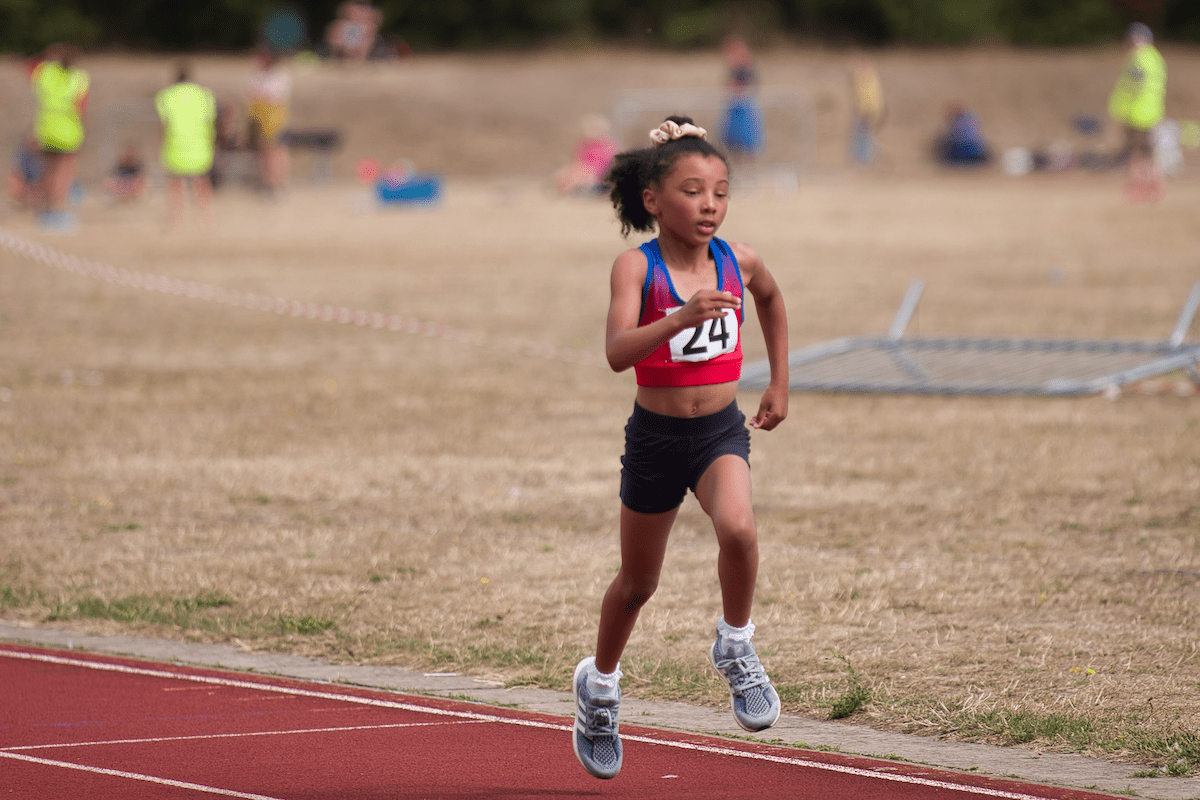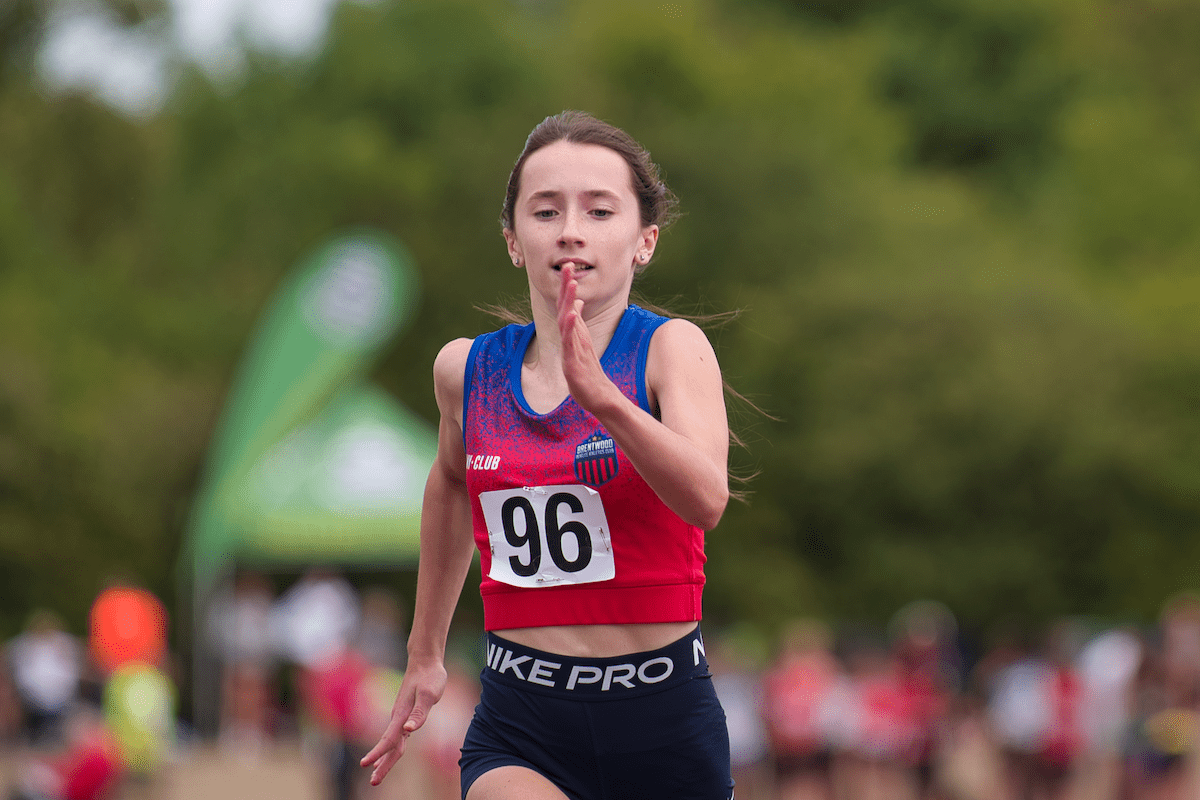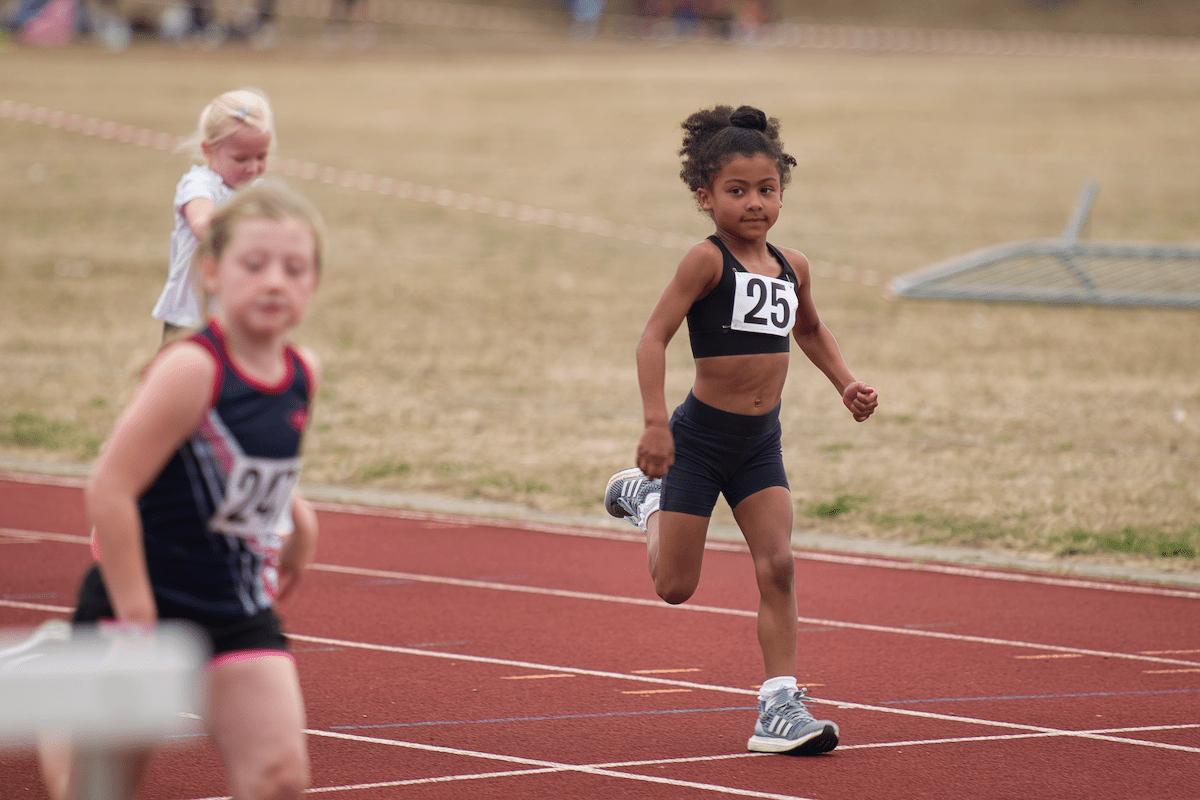 Chelmsford Open
A very cold and windy Wednesday night in Chelmsford did not make for a great opportunity for good performances. However, competing in all sorts of conditions makes you a stronger athlete and so we were pleased to see four of our Beagles in action.
Max Sanderson ran in his favoured 800m finishing first in his age category with Olivia and Isabel Forrest running in the 1500m and taking first girl and second in U13 girls age group respectively.
Performances of the night though went to Ella Gilder-Briggs who defeated the bad conditions odds and ran brilliantly in the both the 100m and 200m achieving first place and a new PB of 13.43 in the 100m and finishing just outside her best time in the 200m.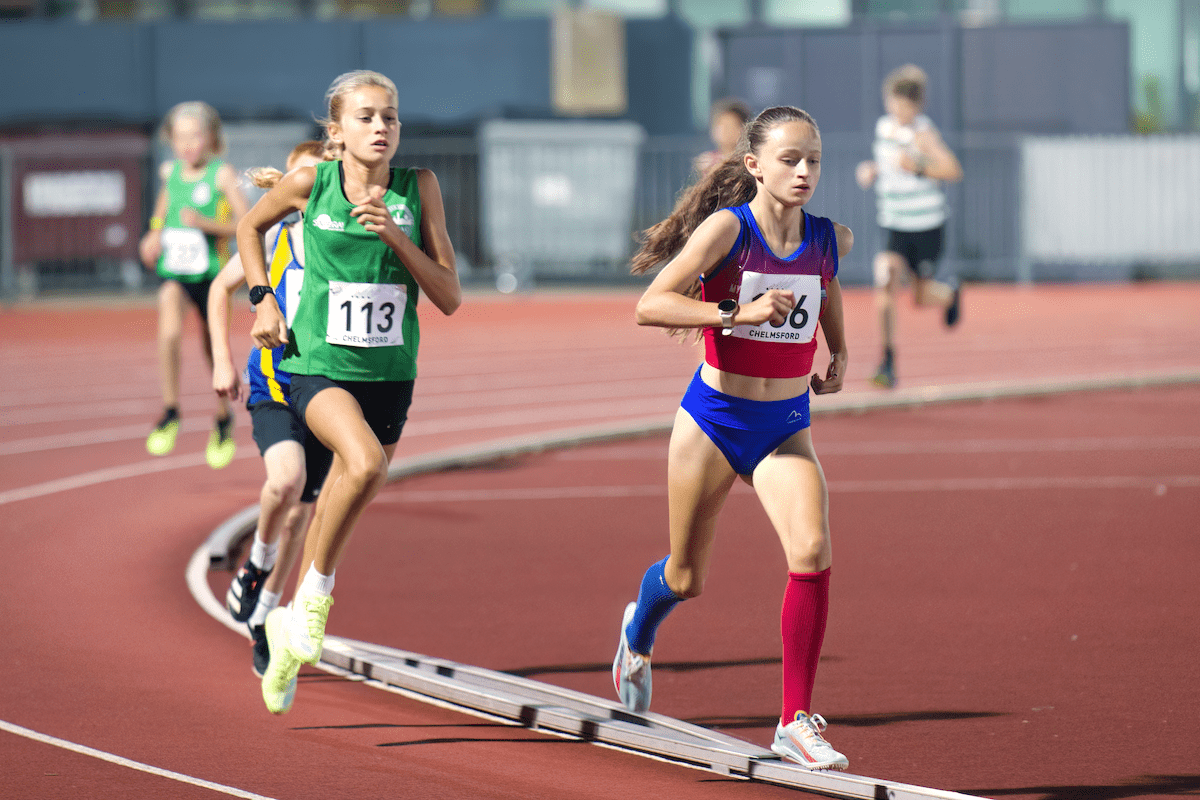 London Mini Marathon Trials
Five of our Beagles – Ollie Johnson, Mattie Delea, Evie Warn, Max Sanderson, Isabel Forrest and Olivia Forrest – took part in the trials for the London mini marathon in Harrow Lodge Park on Sunday morning. Whilst the format of the mini marathon has changed this year and is now on the 1st October (the day before the marathon) the opportunity to run in the prestigious event really is one to be grasped with both hands as evidenced by the huge number of elite athletes who have done so before. Whilst we are yet to hear on selection, we have high hopes for our Beagles who all ran very strongly in the 1.6 mile trial and did us incredibly proud by turning up in their kit and showing the rest of the entrants what the Beagles are made of!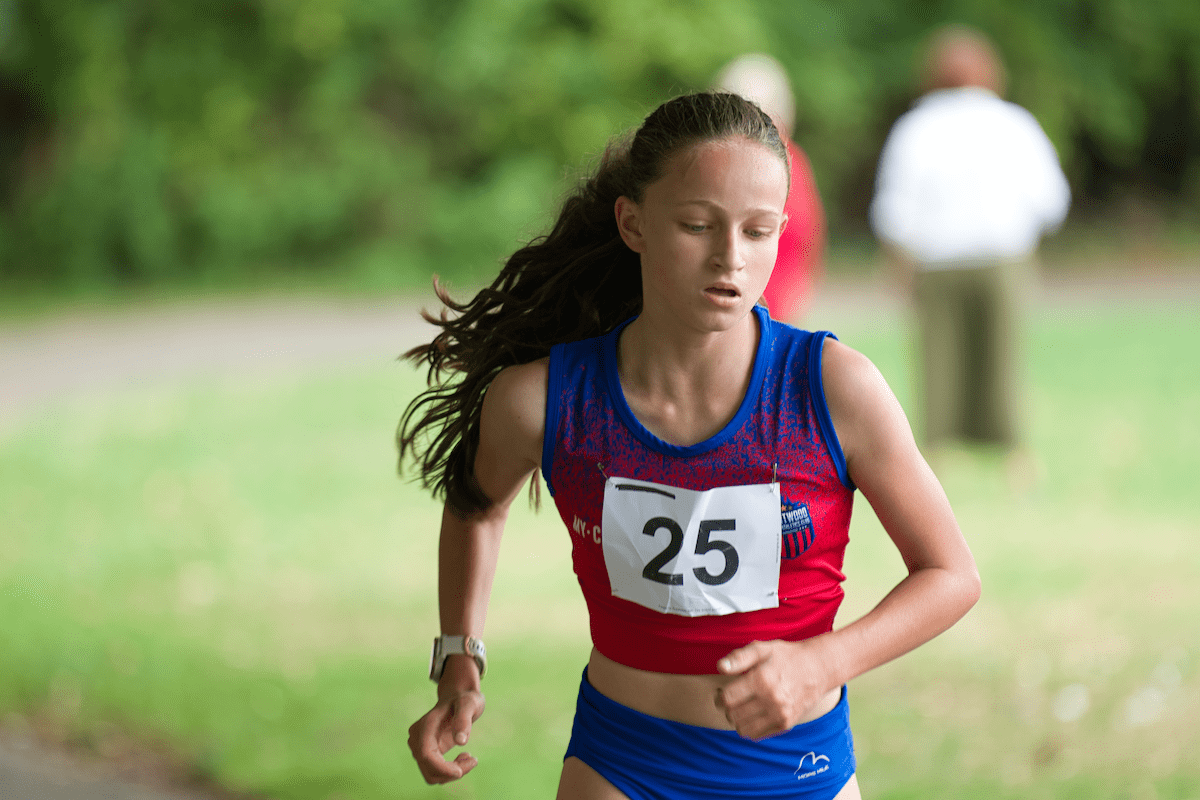 Watford Minors Meeting
Also on show on Sunday were some of our younger Beagles who travelled to Watford to compete in their final minors' event of the summer. Several of these athletes had competed in the first event in June and were looking to improve on the times and distances earned then. Unfortunately, whilst the track results are available we are still waiting to hear about the outcome of the field events.
The Jones sisters – Alice and Zoe both competed in the long jump and we believe both jumped new PBs. On the track the girls ran in both the 75m sprint with Alice finishing in 15.3 and younger sister Zoe, who also took the win in her heat, in 15.9. Over 400m Alice ran 1:41.5 with Zoe taking slightly longer.
Ivy Kernohan also took on the long jump and also jumped a new PB with a distance over 2 metres. In her 75m sprint she was unlucky to have given her all in a race deemed to have a false start, but recovered well to run again shortly after finishing in 15.8. In the 400m, Ivy showed a good, several second improvement over her June time finishing in 1:43.4.
Ollie Trevor raced in the 600m event also taking a new PB – 2:17.6 – on his June time and having an amazing fight to the finish.
Finally, Madison Kindler who came to Watford for the first time also showed her abilities in the long jump with some good jumps over 2 metres. Taking on the 60m hurdles "for fun", Madison finished second in 13.4 before her main event the 600m where she improved on her Southend time going under 2 minutes for a 1:59.8 run as first girl having led from the gun.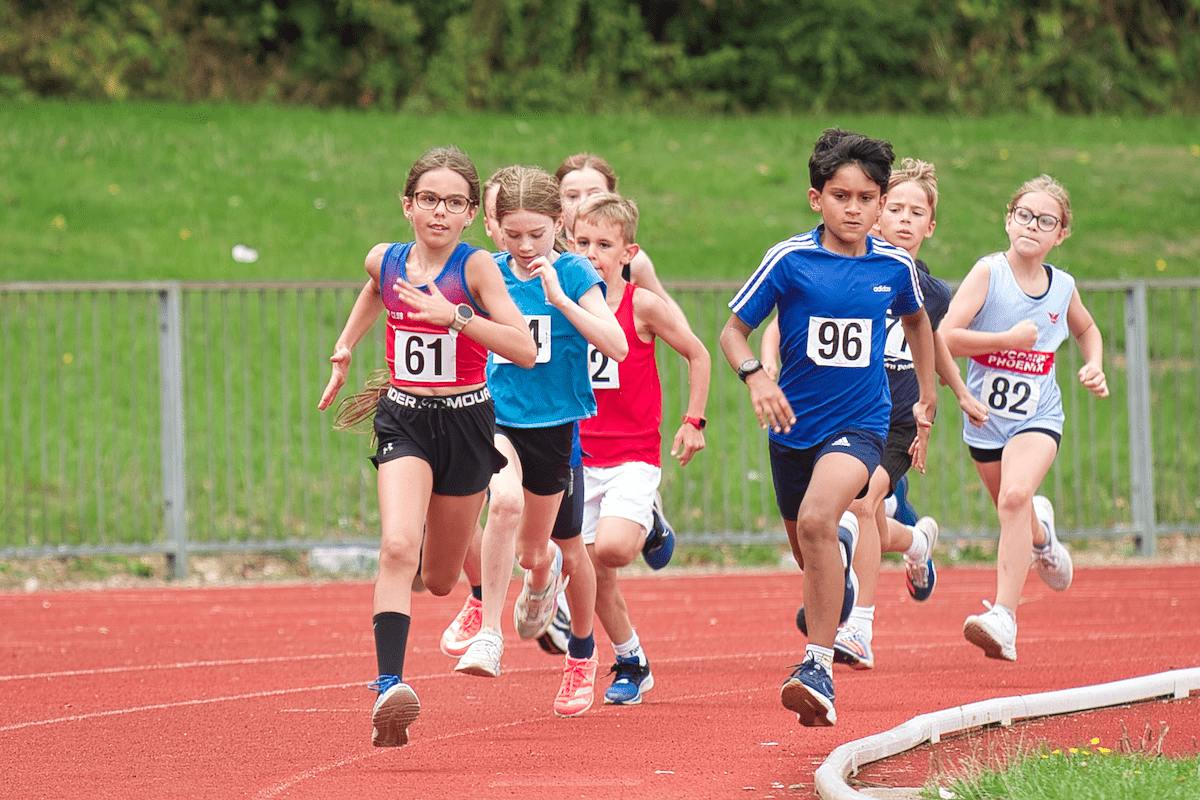 Parkrun / Junior parkun
Despite all the events elsewhere, many of our Beagles still managed to fit in a parkrun or junior parkun as well!
Saturday saw some great running at various events, in Brentwood, Evie Warn was first female finisher and got a great new PB of 5 minutes and 16 seconds (for the course) to finish in 22.22. Stuart Crowther, Jasper Jaycock and Mattie Delea all also running well at the same event. At Raphael's park, 8 year old Emily Brewington had a brilliant run to finish in 25:44. In Poole, Olivia Forrest ran a new 5k PB of 18:06 with Isabel Forrest achieving a new PB for the course.
On Sunday at Harrow Lodge junior parkrun, Matthew Cottee took the win and a new PB of 8:36 with Patrick Langan not far behind and also achieving a brilliant PB of 8:45. Ezra Gooch also scored a notable PB on 10:51 whilst running by himself for the first time. Great running too from Stephanie Smith, Emily Brewington and Sheldon Waithe.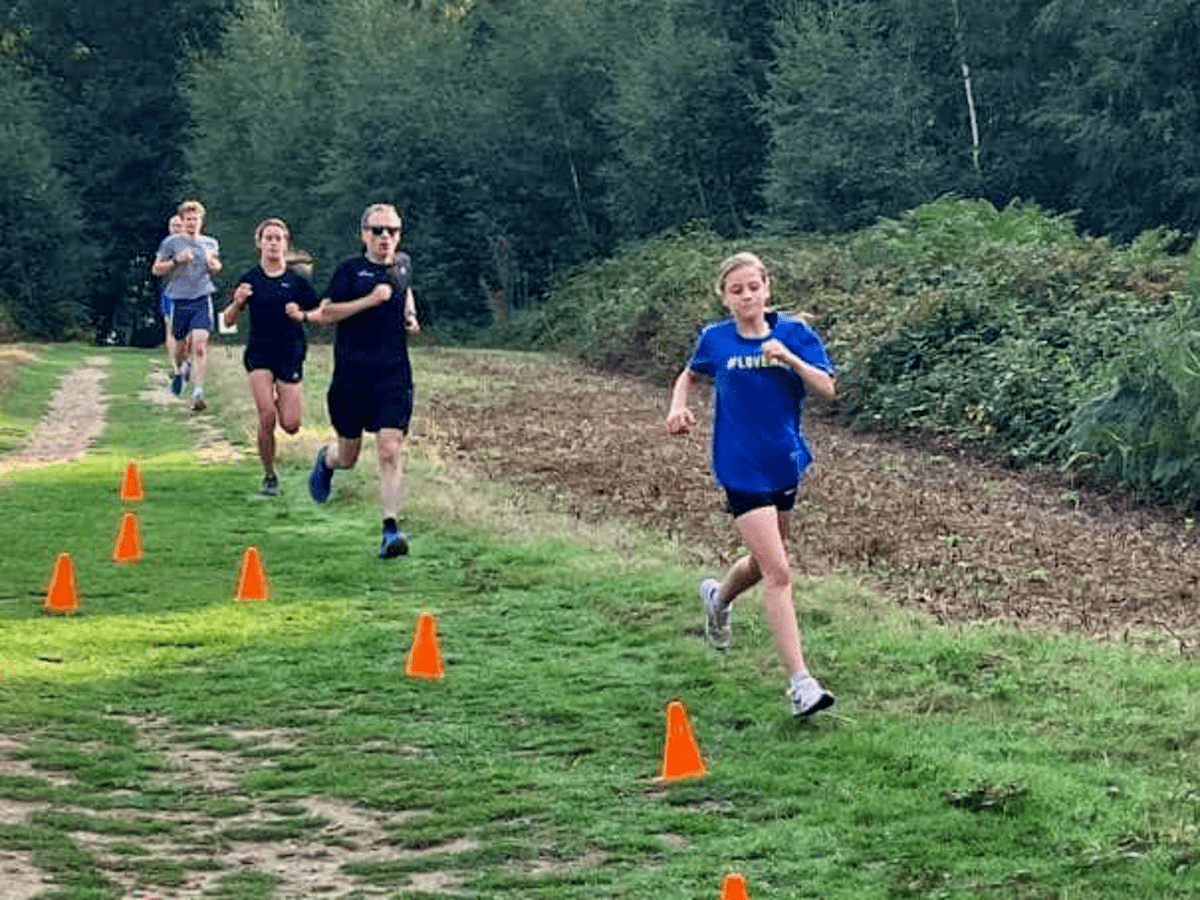 VII Commonwealth Youth Games
Finally, our Head Coach, Paul spent three days as a Team Coach for England Athletics at the National School Games Final at Loughborough University where his Endurance Squad spent most of the day on the podium with one securing a new 3000 championship record! This is a huge multi-sport games that is design to simulate what it's like to participate in a major international competition.
For U17 athletes, this is a real opportunity to learn what its like to be an elite athlete. If that isn't enough to put it on your wish list for next year, 2023 also sees the return of the Commonwealth Youth Games for athletes 16-17. Officially known as the VII Commonwealth Youth Games and informally as Trinbago 2023, the games should be one of next year's main target if you are currently ranking in the top places for your event group. If you'd like to know more, contact the coaching team here or speak to your coach at training.
Coming Up
We are really looking forward to the Club Championships next Sunday. Thank you to everyone who has entered – there are going to be some great races! On Wednesday night it is the last Watford Open of the season, or closer to home the Crown-to-Crown 5k event at Westley Heights (great preparation for the XC season). On Saturday Olivia Forrest will be running for Essex in the 1500m having been called up for selection as the U15G representative for the intercounties match in Oxford.
Your Pictures & News Required!
We try to capture as much as possible from the week but please remember, as usual, if your athletes were featured in an event in the last week or so, let us know… better still send a picture and details of their performance and we'll include them in our next post. Reach us here. Thanks to those who submitted pictures from the Watford Long Jump and the parkrun events.