Many of our athletes have been enjoying some down time over the Easter holidays whilst others have been making the most of a variety of competition opportunities both on track and off.
Watford Open
It was a drizzly evening for the first Watford Harriers open of the season but that didn't stop our Fab Four Beagles all taking home PB's.
Mattie Delea ran a fantastic 1500m in 4:49.25.
Isabel Forrest made her 3000m debut and ran a brilliant 11:08.37 to also make the BMC qualification time meaning she can now become a member of the British Milers Club.
Olivia Forrest took home a 20 second PB with her 3000m run – 10:07.11
Dean Savery competed in both the high jump – best height 1.65m and the 3000m which he finished with a PB of 10:02.03
Huge congratulations to all! Remember the Watford Opens happen on alternate Wednesday evenings throughout the summer so do consider coming along to one. They are always competitive and give a great opportunity to PB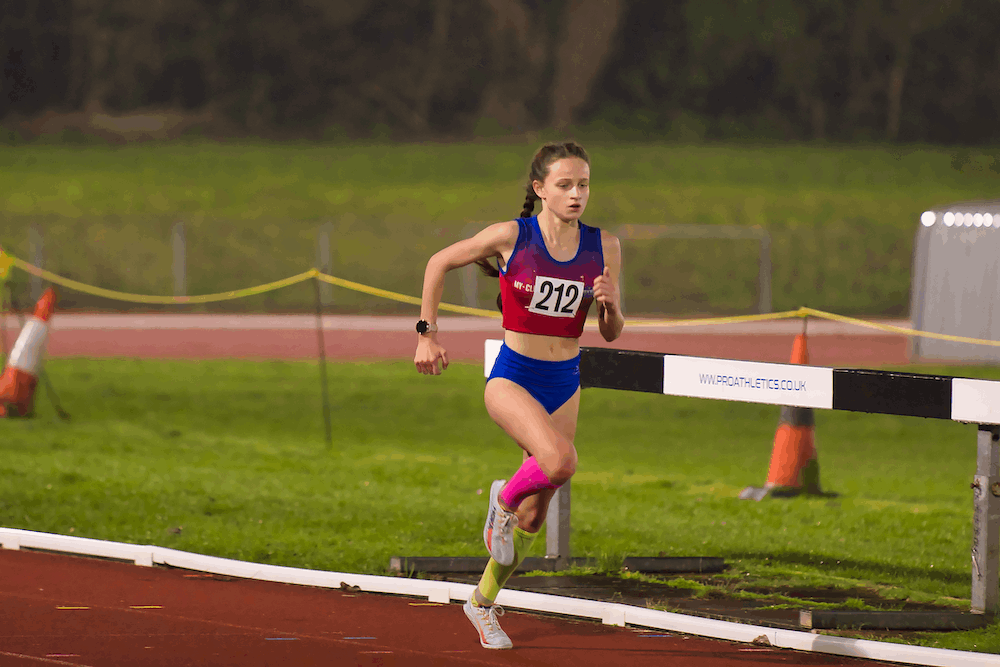 Crown to Crown
What better way to start the Easter weekend than with a challenging and muddy 5k?!

Several of our Beagles travelled to Westley Heights for the brilliant Crown to Crown race held by Pitsea running club. Amazing results from the team and great to see so many vests on the start line!

Dean Savery – 3rd place and first U18 male – 19:14

Olivia Forrest – 4th place and first female – 19:21

Mattie Delea – 18th – 21:01
Stuart Crowther – 23rd – 21:40
Isabel Forrest – 25th – 21:49
Louis Geater – 38th – 23:31
Marc Delea – 61st – 26:05
Emma Delea – 142nd – 34:47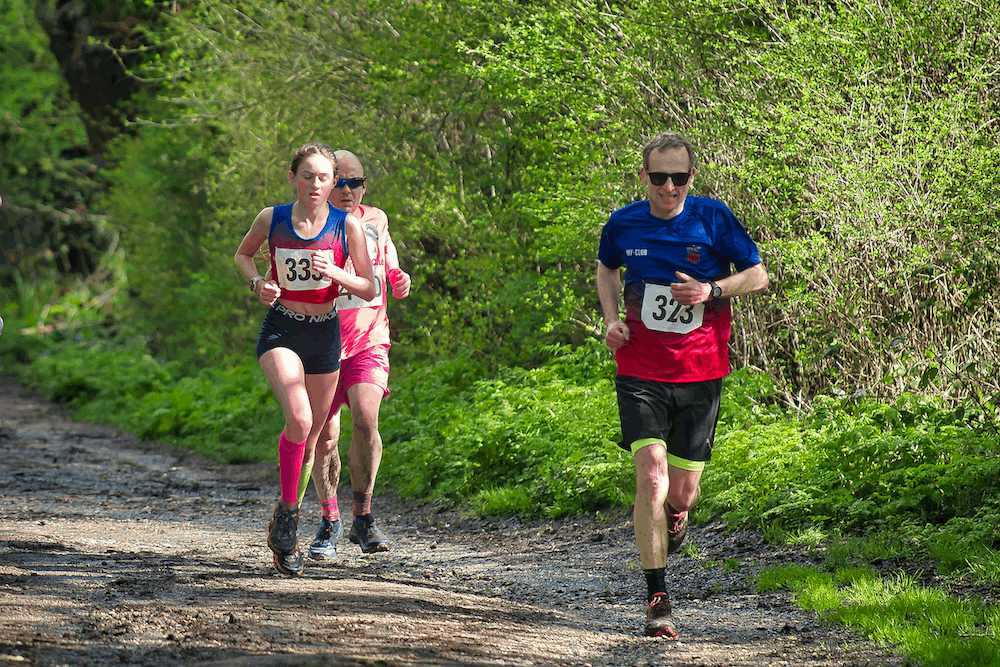 BFTTA Open
A lovely sunny Saturday gave some great conditions for four of our Beagles who travelled to Lee Valley for the BFTTA open. Congratulations on some strong performances:

Sophie Halford – 200m in 31.07 just marginally outside her PB

Daisy Willingale – 150m – 22.05 PB, 200m – 30.12 PB

Jude Hearn – 800m – 2:26.46

Charlie Lingley – 150m – 22.72 PB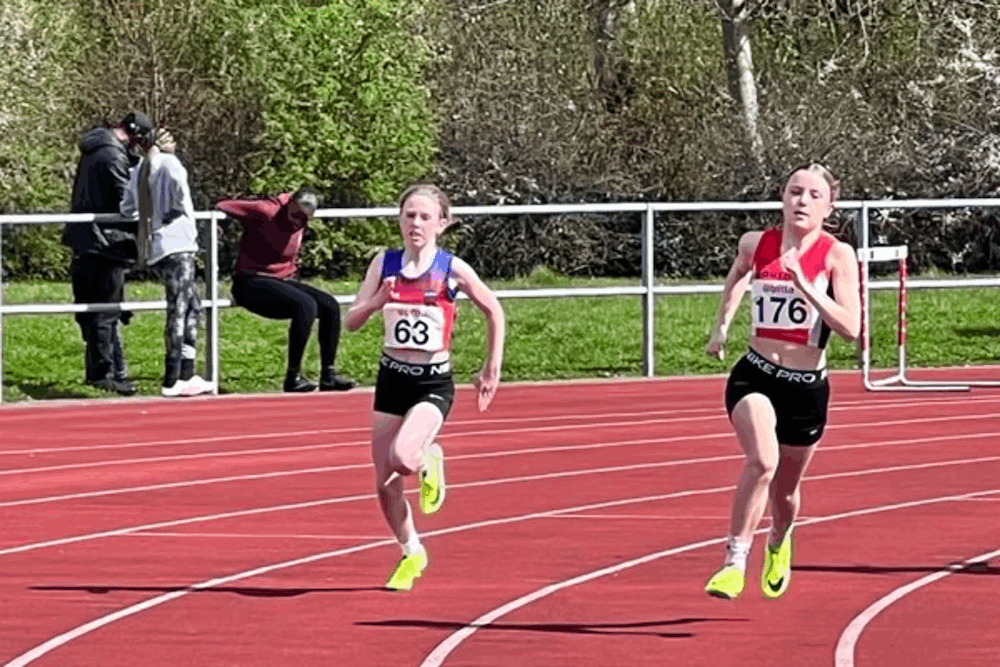 Crawley AC Open
It was a somewhat miserable Monday weather wise at the @crawleyac open but thankfully the Beagles performances on track gave much reason for Easter cheer!

First off was the 3000m with Olivia Forrest finishing as first girl in 10:24.9. Mattie Delea tried his hand at the distance for the first time scoring a personal best of 10:43.9.

The sprints were heavily impacted by the high winds but our team still gave their best. Over 100m Ava Carter came second in her heat with a time of 13.89. Over 75m Libbie Gordon was just outside her PB with a time of 11.82 whilst Lianne Esterhuysen ran a PB of 14.24.

Sprinting over 300m Stephanie Smith ran well to finish third in her heat just marginally outside her PB – 47.49.

Over 800m, Isabel Forrest finished third in her heat and gained an outdoor PB of 2:40.40. Making his Beagles track debut, Daniel Smith ran strongly with a great finish – 3:02.36.

In the 600m race we had three brilliant PB's –  Madison Kindler finished third with a PB of 1:57.04, with Lianne Esterhuysen gaining an outdoor PB of 2:09.31 and Libbie Gordon running her PB of 2:17.52.

The final Beagles race of the day was the 200m – Ava Carter again running marginally outside her PB to finish third in 28.80 and Stephanie Smith close behind in fourth – 30.16.

Well done to everyone who competed and to Laura for yet another lovely cake!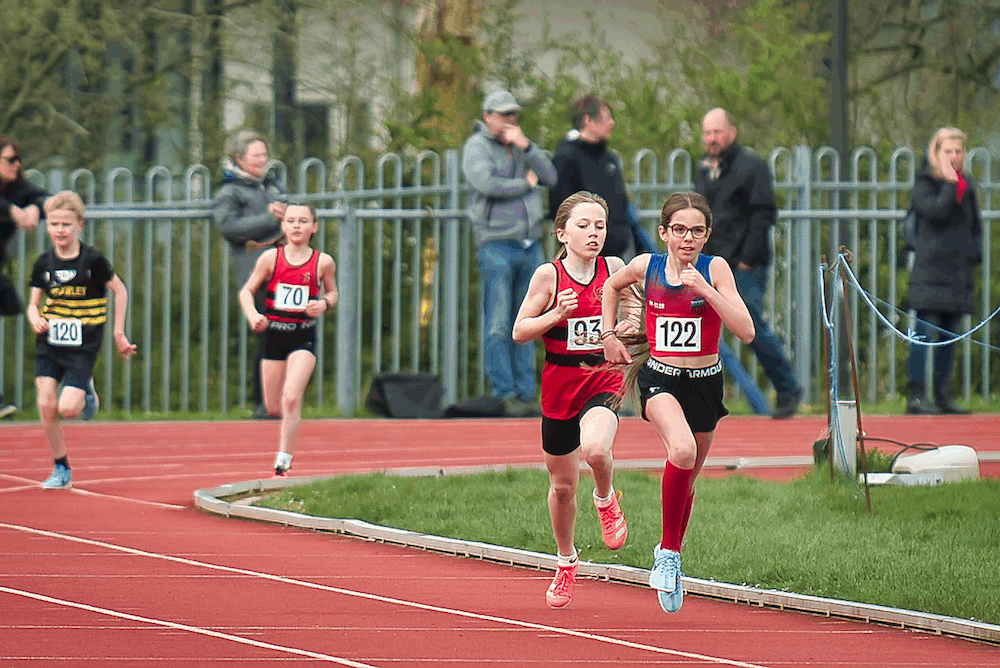 Parkrun / Junior parkrun round up
The lovely weather on Saturday made for great parkrunning and with the holiday's in full swing we have some interesting events to report on! In Brentwood Stuart Crowther (22:27) finished just ahead of Daniel Jaycock (22:34). At the Markshall Estate parkrun Jonathan Warner finished third (17:48). At Torbay Velopark, Emily Brewington ran very strongly (22:42). At Billericay parkrun Elliot Worth finished third (18:59) whilst Madison Kindler ran a truly astonishing PB (20:08). Finally Rob Trevor took on Seaton parkrun finishing seventh (18:23).
On Easter Sunday our Beagles were running brilliant junior parkrun's. At Lake Meadows – Madison Kindler finished second (first place female) (7:57). Lianne Esterhuysen gained her second new PB in two weeks (8:23) and Daniel Smith finished seventh (9:14). Nora Heidemans finally took the PB that has been a few weeks coming (9:37). Liam Worth ran well (10:36) and finished a little ahead of Oliver Kindler (10:51). Danél Esterhuysen scored another new PB taking almost a minute off last week's time (11:49). Over at Harrow Lodge Olivia Forrest was first female home (6:49) with Isabel Forrest (7:33) and Ollie Johnson (8:14) running strongly too. Emily Brewington wasn't far off her PB (8:50) and Isla Johnson definitely won kudos for most smiley runner (11:56).
For those of you who do enjoy a junior parkrun – or who would like to do one but aren't local enough – we are pleased to announce that the Hutton Rec junior parkrun will be making it's debut on Sunday April 23rd at 9am. Please do go along and support the new local junior parkrun – you can find more details here. They are also looking for volunteers so if you do go, please do offer to help – it really isn't hard to do and will only take 30 minutes of your Sunday morning.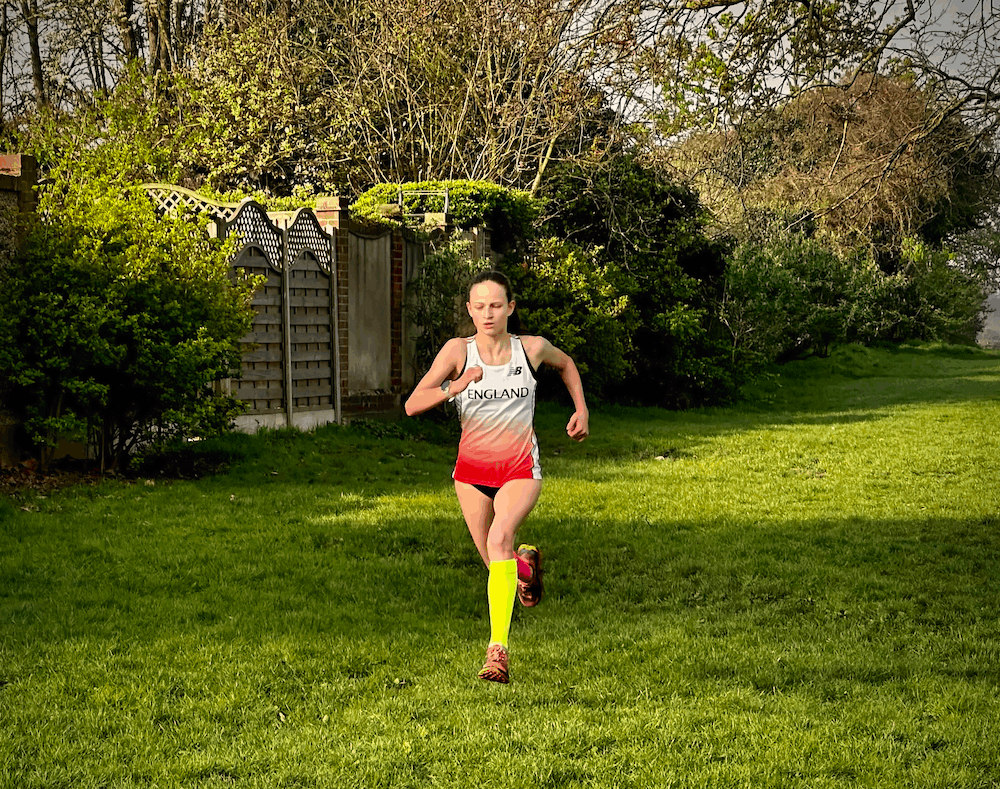 Coming Up
This weekend sees the annual Essex road relays take place – good luck to all the teams competing – U13 boys, U15 girls and U17 boys. On Saturday the English U15 5K championships take place in Birmingham – good luck Olivia.
Can we also give a reminder that the first EYAL fixture takes place at Thurrock on the 23rd April – you have been emailed about this if you are eligible to compete – please respond! We really want as many athletes to attend as possible – the aim is to have fun, try some friendly competition and be part of our Beagles team.
Good luck to all our junior Beagles going to the Watford minors meet – do remember to send us your photos