A good variety of sunny success at events to report on this week with some great Beagles results as always! Well done to everyone who competed and as always, a big thank you to the parents who travel their athletes to these events and to our coaches for all their ongoing support.
Ealing Mile
A lovely event that we don't get to attend very often, the Ealing Mile happens on the first Friday of every month. Well organised, by a very enthusiastic team and with chip timing, it's a great event in a nice London park. With half term falling perfectly, Olivia Forrest, took the opportunity to take part and gave the team much course for celebration by both coming first overall and breaking the female course record that has stood for almost 10 years. Congratulations Olivia on your 5:10 time – a result that also puts her first in the UK in her age group for the mile distance on road, as well as the mile on track. See below for Elaine's video and shouty commentary!
Watford Minors
It was great to see so many of our junior Beagles make the trip to Watford for their minors meeting – a chance for those under the age of 13 to take part in various track and field events in a competitive environment. It was great to see the enthusiasm on display and we would like to say a big thank you to Daniel Esterhuysen for sending us his photos. And congratulations on all the brilliant performances:
Emily Brewington – Yr4 – 60m hurdles – 2nd 13.9 seconds, Long jump – 2.74, 600m – 3rd – 2:10.5
Isobel Larner – Yr4 – Long jump – 3.00m, 600m – 5th – 2:17.9, 60m hurdles – 3rd 12.9
Olivia Quelch – Yr4 -600m – 4th – 2:10.6, 80m 2nd – 13.6, 60m hurdles – 4th 13.0
Mya Ngala – Long jump Yr1 – 1.82m, 200m 10th – 2:04.9, 75m 1st – 13.9
Danel Esterhuysen – Long jump Yr1 – 2.00m, 200m 4th – 1:41.4, 75m 1st – 15.0
Michelle Ayendare – Long jump Yr2 – 1.46m, 75m 3rd – 15.2
Daniel Ayendare –Yr4 -Cricket Ball 3rd – 15.3m,Long jump 2nd – 3.04m, 80m 3rd – 13.1
Nathanial Milczarek-Paloma – Yr4 – Long jump 3rd – 2.74m, 400m 2nd – 1:29.5, 75m 2nd – 13.3
Liam Worth – Yr 3 – Long jump – 1.9m, 400m 6th – 1:32.9, 75m 2nd – 14.5
Lianne Esterhuysen – Yr4 – Long jump 4th – 3.05m, 600m – 1st 2:02.8, 80m 3rd – 14.1
Ollie Johnson – Yr 7 – Shot Put – 4.62m, Long Jump 2nd – 3.64m, 400m – 3rd – 2:43.1
Isla Johnson – Yr1 -Long jump – 1.58m, 200m 7th – 1:51.9, 75m 4th – 16.1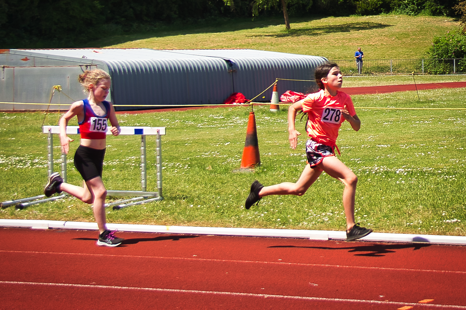 Watford Open
A competitive Wednesday night at the Watford Open with conditions far colder than expected! It was a 1500m night and Isabel Forrest was out testing her leg with a 5:25.16. Olivia Forrest ran well in her heat to finish just outside of her personal best time – 4:43.07.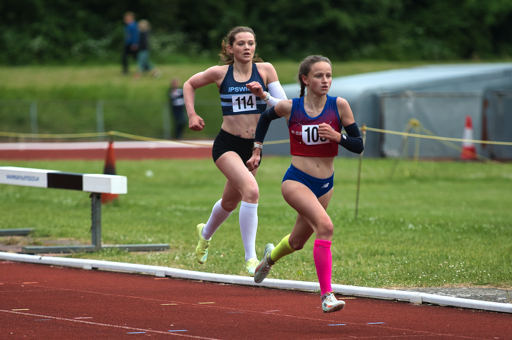 SEAA U15 / U17 3000m
The South of England U15 and U17 3000m event is held outside of the main age group track and field championships which take place on 12th August – details are on Spond for those who wish to enter those. So with just one race distance to contest four Beagles made the trip to Walton on Thames for the event. Max Sanderson made this debut over the distance finishing 11th as a first year U17 in a time of around 9:30. In the U15 girls race, Olivia Forrest finished first, becoming South of England champion in a time of around 10:10, Evie Warn made her debut of the distance running well to finish inside the top 10 whilst Isabel Forrest finished 14th.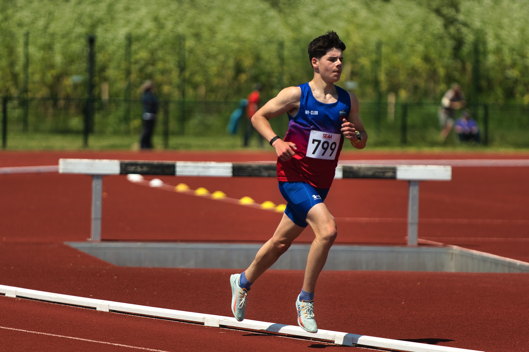 Parkrun / Junior parkrun round up
Another great week of parkruns – starting At Brentwood where Stuart Crowther gained a great new PB on the new summer course (20:32) to finish fifth. Callum Goodey and Daniel Jaycock ran well coming in next to each other (22:07 and 22:09 respectively). Erin Delea continues to use the run as part of her fitness for throws (28:55) and Emma Delea also enjoyed her morning run with the company of Callum's mum! (32:17). At possibly the toughest Essex parkun – Hadleigh, Dylan Hussain, made his course debut with a really good run (26:05). Over at Raphael parkrun, Ben Corcoran was just inside 20 minutes (19:57) whilst Madison Kindler made her course debut (20:17). At Billericay, Nora Heidemans once again ran really well (26:31). The Trevor's were on their travels so Frogmary Green Farm parkrun makes its debut in our list with Rob Trevor finishing first in 18:36 and Ollie Trevor running confidently (27:13). Finally, also on his travels – Frankie Edwards ran strongly at Edenbrook Country parkrun where he made his debut (20:53).
More lovely conditions for Sunday's junior parkrun's made for more great performances. Starting at Hutton Rec juniors, Robert Barke finished second with a new PB (8:03). Bertie Allen made his course debut (9:35), Nora Heidemans did her second run of the weekend (10:01), Joshua Barke also enjoyed his time on the course (11:03) and Bailee Abrahams ran well to gain a new PB (12:19). Over at Harrow Lodge, Ethan Wilson showed his consistency with a good run (9:57).
A reminder – if you could please add Brentwood Beagles AC to your parkrun club list (go into manage your profile) – it does help us spot you in the results! If you get stuck, contact us for a little help!
Coming Up
Next weekend is the Essex School's Championships with a number of our athletes back at Thurrock to represent their school districts – good luck to all!