Lee Valley Sprints Open 25th May
Qi Wei travelled to Lee Valley on Wednesday night to make his Beagles debut in their sprints event. Unfortunately, due to an issue with the starter not arriving, official times for the event have not yet been published! However, we are proud of Qi who ran well and was able to demonstrate real progress from this training.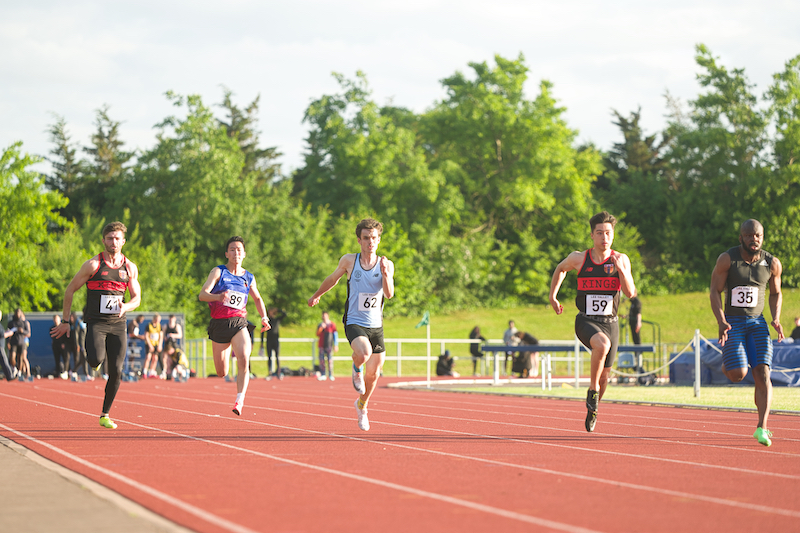 BFTTA, Jim Peters Stadium, 28th May
Eight Beagles' athletes travelled to Dagenham to take part in a range of track events on Saturday. Leading the way were Libbie Gordon and Ollie Trevor in the 75M sprint event. Libbie was just over her PB with a strong run of 11.90 and second place finish. Ollie, one of our young endurance runners, (only sprinting due to a mix up with his entry), finished in a respectable time of 14.56.
Qi Wei and Amy Maher both competed over two rounds of the 100M. Amy, on her Beagles debut, showed real tenacity across the two rounds going from 16.49 in her first event to 16.32 on her second run. Qi's best run was in his first heat registering 12.47 seconds. His second run did however include an incredibly dramatic fall and skid over the finish line to finish third in his final in a respectable 12.59. Thankfully no significant injuries were sustained and he will be back out competing this week. Underlining the calibre of the event was the fact that several top flight athletes – Dwain Chambers, Nethaneel Mitchell-Blake, Tommy Ramdhan, Bianca Williams – were also in action providing our sprinters with a great opportunity to do some real time observations of form and technique.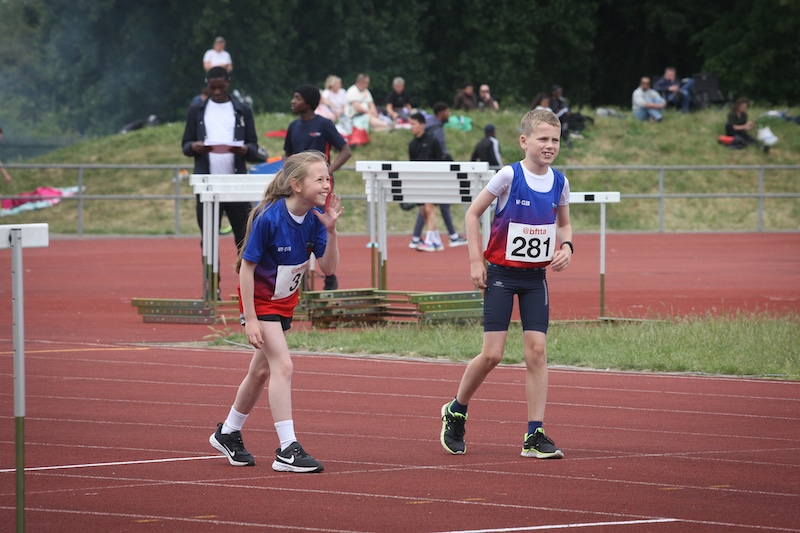 The day concluded with the 800M featuring four of our athletes. Making his Beagles debut in the first heat, Jude Hearn finished as first male in 2:29.27 taking six seconds off his PB – a really strong run. Olivia Forrest finished as second female taking two seconds off her PB in 2:31.08 and Isabel Forrest finished as first U13 girl in 2:45.37. In the second heat and also making his Beagles debut, Max Sanderson ran from the front and did a great job in holding off the competition to finish first in 2:11.55. A really great performance placing him in the top 70 of UK U15 boys for the event.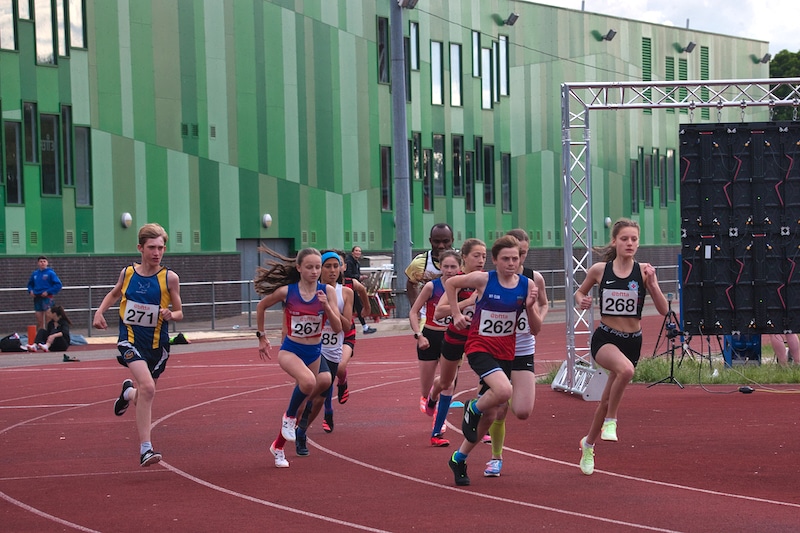 Parkrun PBs
Double parkrun PBs for Madison Kindler this week – 25:07 at Brentwood 5K parkrun on Saturday and new 2K junior parkrun PB of 8.04 on Sunday – amazing stuff!
Ollie Trevor also ran his new best time at the same Harrow Lodge junior parkrun event clocking 8.51.
As usual, if you have any news of our athletes to share, please get in touch and we'll ensure its added!