A quieter week for our Beagles but still some great sprinting performances to write about. We hope those of you taking a break for half term have a lovely rest!
Schools news
Some great performances by the Beagles at the ISA East region competition this week. Sophie Halford came third in the long jump and second in the 200m. Isabel Forrest finished third in the 800m and Olivia Forrest came first in the 1500m, second in the 300m and third in the relay. Olivia will now be heading to Birmingham in June to compete at the national final.
BFTTA Open
A huge congratulations to Stephanie Smith who travelled to Lee Valley for the BFTTA open. A beautiful day with ideal sprint conditions saw her achieve a new 200m PB of 27.57. Well done.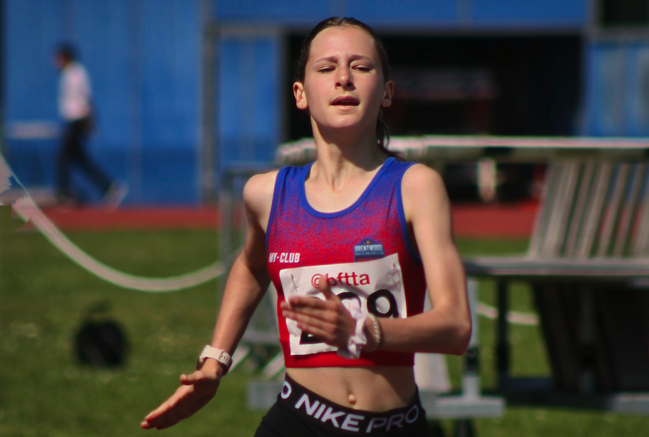 Hatfield Broad Oak 10K
Elliot Worth took on his first event since the London Marathon with an enjoyable visit to Hatfield for the Hatfield Broad Oak 10K race. A good time for Elliot of 38:40 finishing 40th overall and 7th by age category.
Stuart Crowther also ran at the same event taking a brilliant first place in his age group with his time of 41:18 (a huge 4 minute PB over his previous run on this course and a testament to Stuart's commitment to training). A well deserved trophy for the mantelpiece!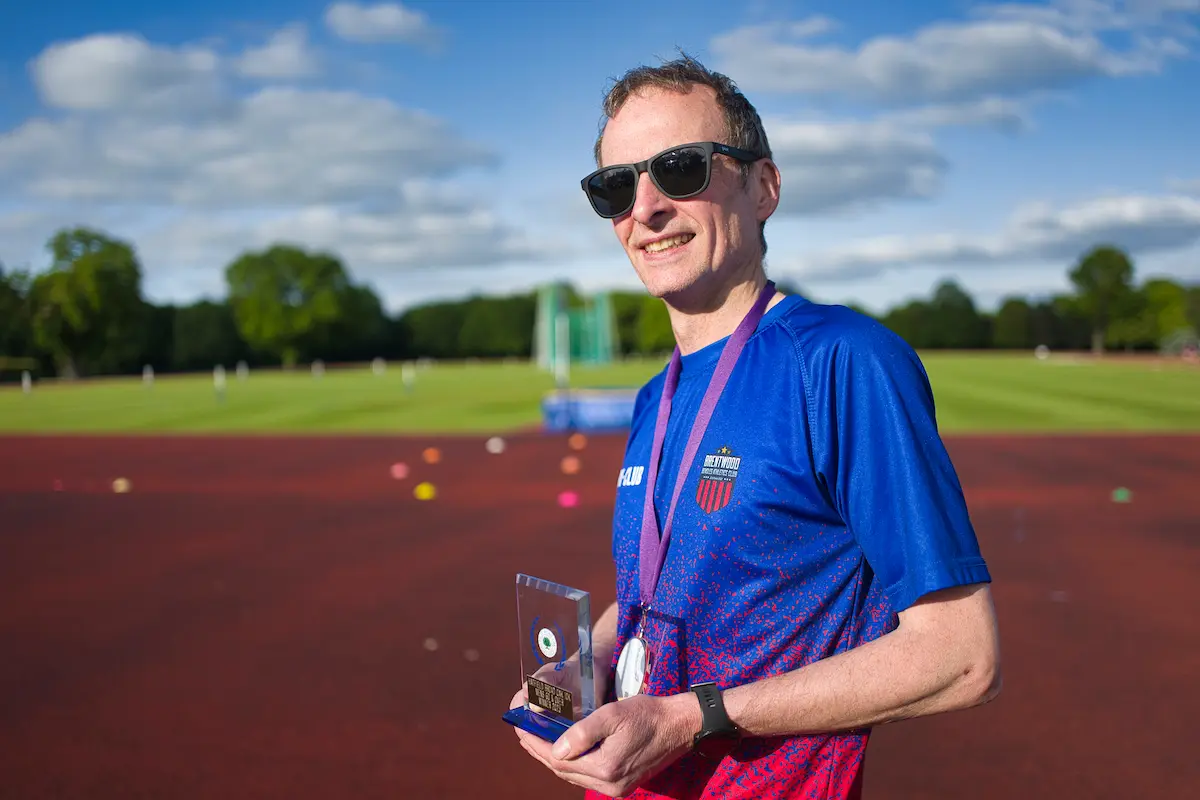 Newham & Essex Beagles Open
Bank holiday Monday saw a great opportunity to visit the London Marathon community track at Stratford for some of our Beagles.
First up to sprint was Qi Wei who showed real progress over his 100m. Unfortunately strong winds mean both of his runs are wind assisted but still great to see him run well – an 11.69 in round one and 11.71 in round two.
Lee Boka also showed improvement over the 100m – although equally plagued by the wind. His wind assisted time was 11.99 with a DNS for the second round.
Frankie Edwards put in a great run in the 800m against a field well outside his age group. Running 2.:36.08 to finish just outside of his PB – a great effort.
One sprinter who did manage to time her run with a drop in the wind was Honey Peck who took full advantage to gain a new PB over 200m of 28.0.
Finally, at the very end of the day, Olivia Forrest took on the 1500m, finishing with a time of 4:49.41.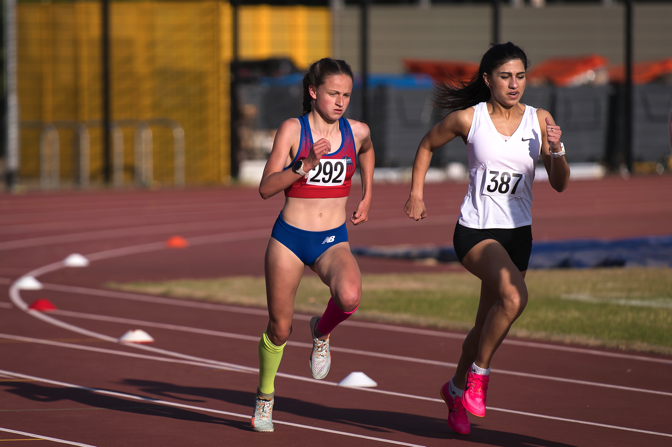 Parkrun / Junior parkrun round up
Some great running at this week's parkrun's by our Beagles. At Brentwood on the new summer course, Max Sanderson finished first and within touching distance of his PB (18:51), Daniel Jaycock was in sixth (21:01) and Laura Durn was second female home (24:20). At Raphael parkrun, Evie Warn celebrated her new PB (19:16) as did Emily Brewington (21:20). At Billericay, Nora Heidemans was also celebrating a new best time (25:19). And Chelmsford parkrun saw equally great results for Dylan Hussain who ran his new best (22:25) and Liam Worth who also got a new best time of 24:21. Honourable mention for Elliot Worth too (24:23). Finally, well done to Rob Trevor over at Harrow Lodge who saw his fastest run there for a few years and was just outside his best (18:30).
Beautiful conditions for Sunday's junior parkrun's and great to see so many Beagles out enjoying their run – and so many getting new personal best times! Congratulations to Madison Kindler, first finisher at Hutton Rec and with a new PB (7:30). Ethan Wilson also ran a new PB (9:20) and was clearly enjoying his run alongside Oliver Kindler who finished just behind and also gained a new PB (9:21). Harriet Ward also showed her good form with a new PB (9:43) and was followed home by Liam Worth also gaining a new PB (9:46). Max Wilson celebrated his new best time (10:32) and was closely followed by Oscar Booth who also ran his new best (10:34). Joshua Barke (11:26) just pipped Penelope Booth to the line but she gained a new PB (11:28). Bailee Abrahams (12:49) and Camilla Nash (12:51) ran together and showed great consistency.
Over at Harrow Lodge, new Beagle George Pearce took the first place finish with a great new PB (6:39) whilst Olivia Forrest also banked a new best time (6:43). Emily Brewington ran well to finish third (8:17) with Oliver Trevor completing the top ten (9:38) and Ethan Wilson also enjoying his parkrun (9:58).
A reminder – if you could please add Brentwood Beagles AC to your parkrun club list (go into manage your profile) – it does help us spot you in the results!
Coming Up
It may be half term but there's still lot's going on – it's the Watford Open on Wednesday, and at the weekend – the SEAA U15/17 3000m championship and the Watford Minors event. Remember to let us know of anything we miss in the news roundup!