This week our athletes battled the weather to produce some great performances at school's events and in the Billericay 10K.
This is a good time to remind parents and athletes alike that training at night in the winter months brings with it unpredictable weather… and not just the rain! Please remember to bring multiple layers and if likely to be jumping during a training session, bring some spare clothes just in case the jump pits are wet.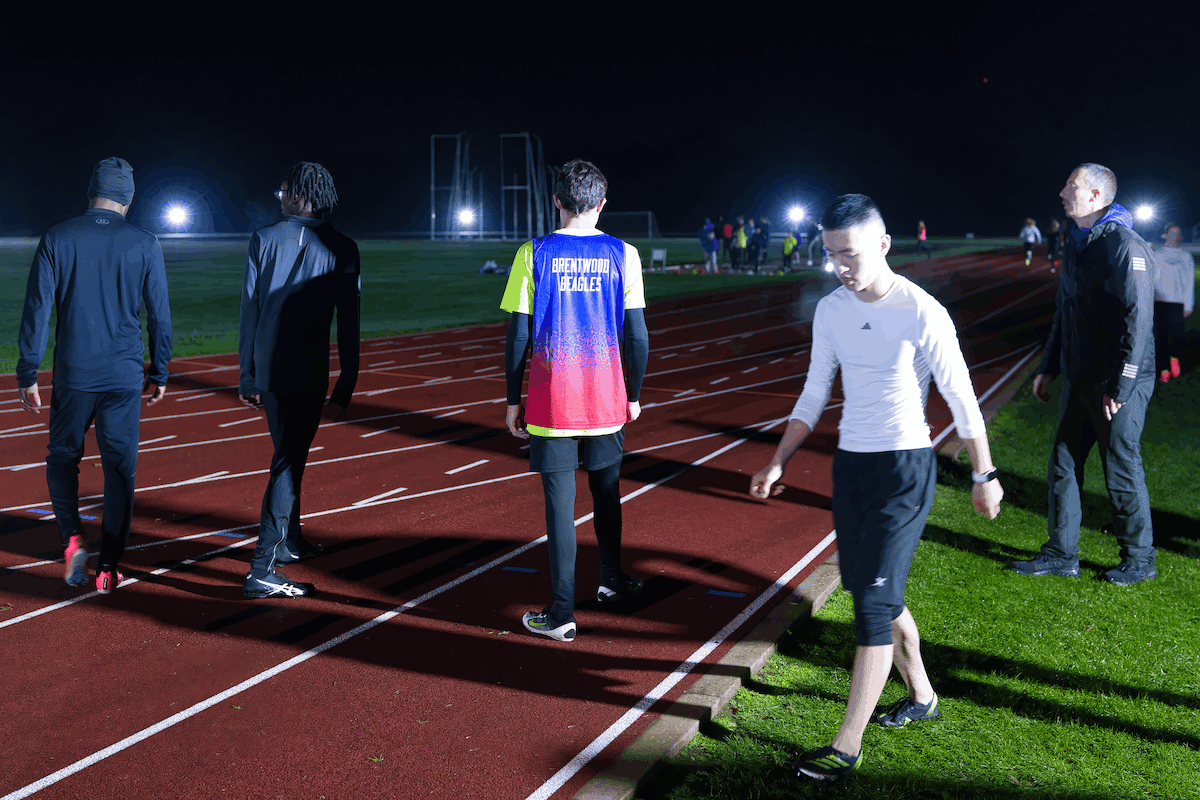 Thank you!
We would like to just start this week's news off with a big thank you to everyone who contributed a tin or packet to our Brentwood foodbank collection last week. We will be taking the really brilliant offering over to the foodbank this week and we know that that will share our gratitude for your generosity. We plan to do another collection in the New Year so do look out for details.
MESSA
This week saw the Mid Essex district cross country championships for secondary school pupils taking place. A brilliant 20 Beagles took part for their schools and we saw some really strong performances from everybody. Individual results are below but we would also note the great contribution made to some team podium results – New Hall intermediate girls (4 Beagles) – 1st place, Beckett Keys intermediate boys (2 Beagles) – joint 1st place, CCHS Year junior girls (1 Beagle) – 1st place. Individual athletes (Yr 8 upwards) who finished in the top eight should also have qualified to represent MESSA in the overall Essex Schools event.
Yr7 girls – Holly Poyton 6th, Esme Thomas 10th, Imogen Warn 66th.

Yr8/9 girls – Olivia Forrest 1st, Evie Warn 6th, Isabel Forrest 7th, Rosie Quirk 11th, Millie Cameron 17th, Ella Gilder-Briggs 21st, Aisling O'Leary 23rd, Katie Cuschieri 40th. Also running Imogen Hutton, Isabella Hutton, Lilly Quirk.

Yr10/11 girls – Mara Thomas – 6th

Yr 7 boys – Frankie Edwards
Yr8/9 boys – Mattie Delea – 9th

Yr10/11 boys – Max Sanderson 10th, George Ashton 12th, Reggie Edwards 17th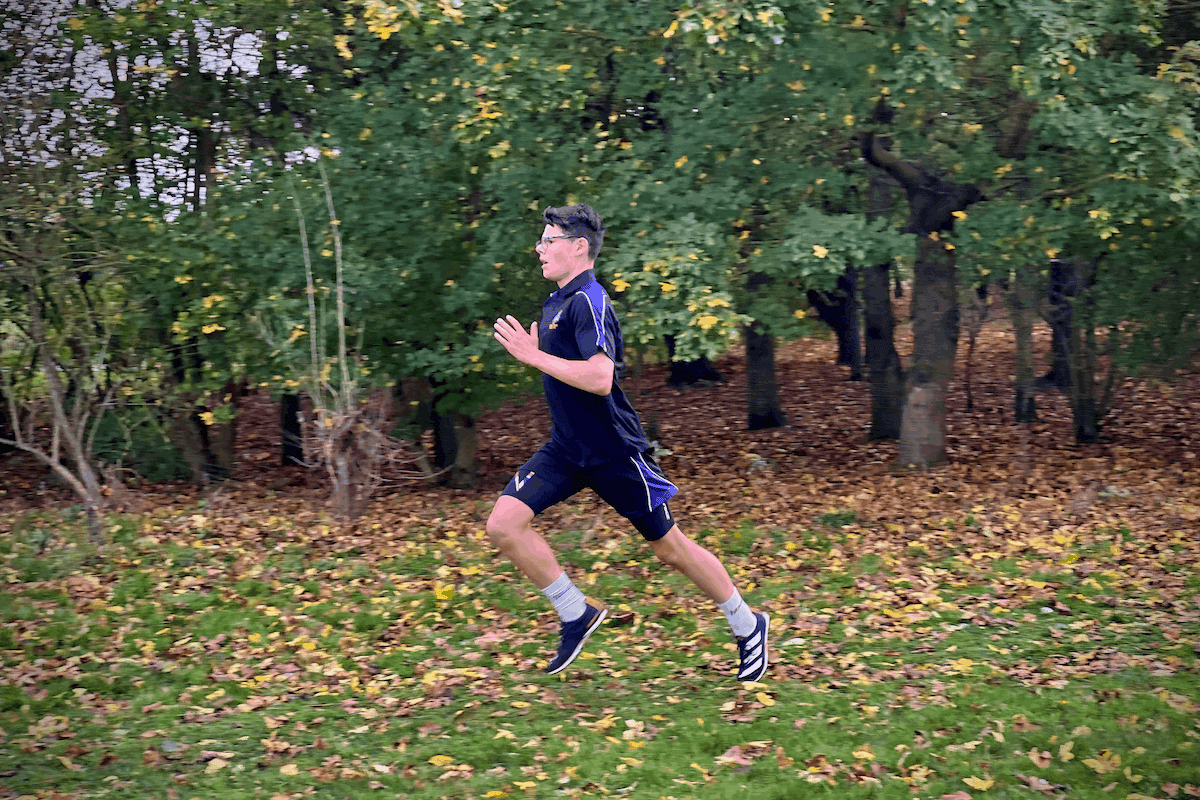 ESSA
Our athletes based at Brentwood school travelled to Cambridge this week to compete in the first round of the English Schools Athletics Association (ESAA) cross country championships. They each contributed some brilliant individual performances to ensure strong team results and an opportunity to run in the regional round this weekend. Congratulations to:
Frankie Edwards – 15th in the junior boys race
Hollie Poyton – 8th in the junior girls race
Ella Gilder-Briggs – 14th in the intermediate girls race
Billericay 10K
Three of our adult endurance runners braved what can only be described as torrential rain and lakes of water as they competed in the Billericay 10K event on Sunday. Brilliant performances by all with a particular note of mention to Stuart Crowther finishing first in his age group, and 66th overall with a time of 41.01. Congratulations as well to Laura Durn 29th female in 49:07 and to Steve Danby finishing 118th with a time of 44:31.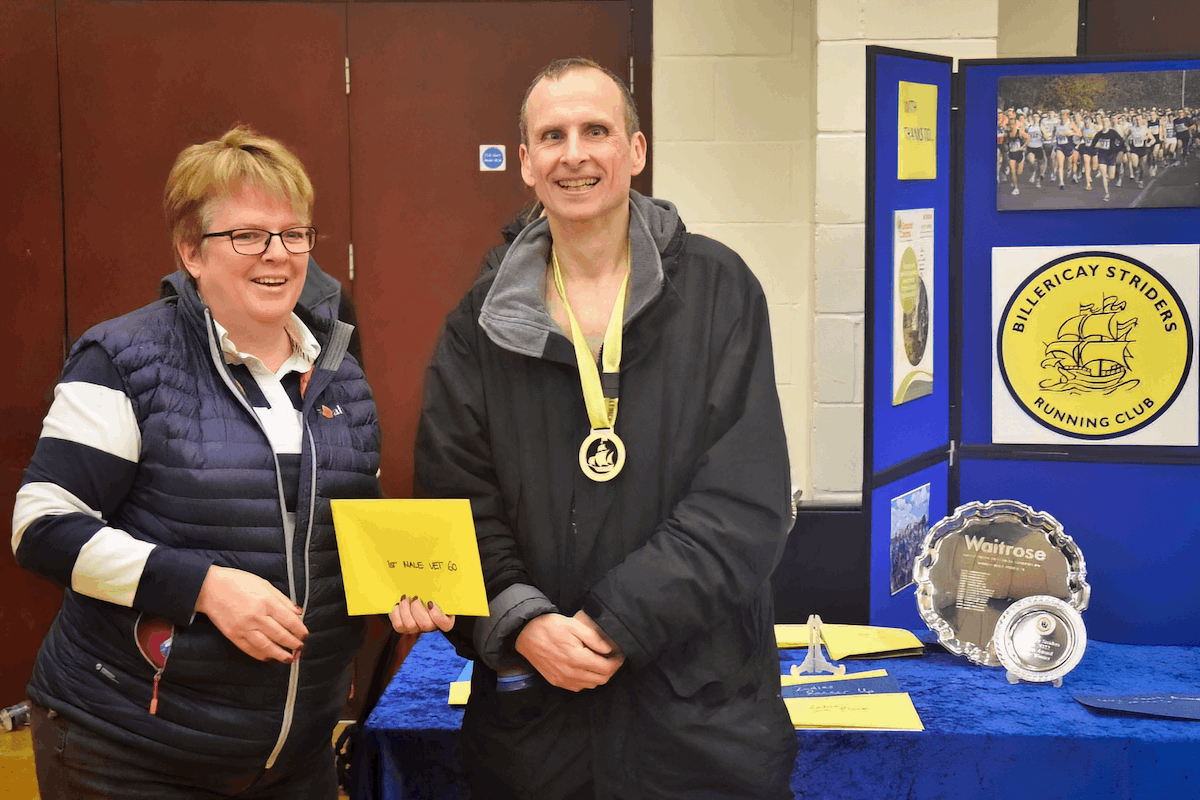 Parkrun and junior parkrun
A real variety of Parkruns were attempted on Saturday. At Raphael's Park we saw the weekly PB streak continue by George Ashton (18:30) and a good run from Emily Brewington (25:48). At Victoria Dock parkrun, Olivia Forrest took the age group record (18:59), Laura Durn managed a recent times PB (21:52) and Stephanie Smith continued to show her abilities away from sprinting (28:04). In Brentwood we saw Daniel Jaycock (23:58) and at Chelmsford Central, father and son duo Elliot and Liam Worth ran together meaning matching times and a new PB for Liam (27:20).
As mentioned above, Sunday was very wet. We did have a number of brave Beagles at Harrow Lodge with other local events cancelled due to the weather and firework displays. Well done to Olivia Forrest came home first (7:13) with Isabel Forrest third (7:56) and Madison Kindler fourth (7:58). Oliver Trevor (9:29), Emily Brewington (9:45) and Ezra Gooch (12:12) completed the Beagles performances.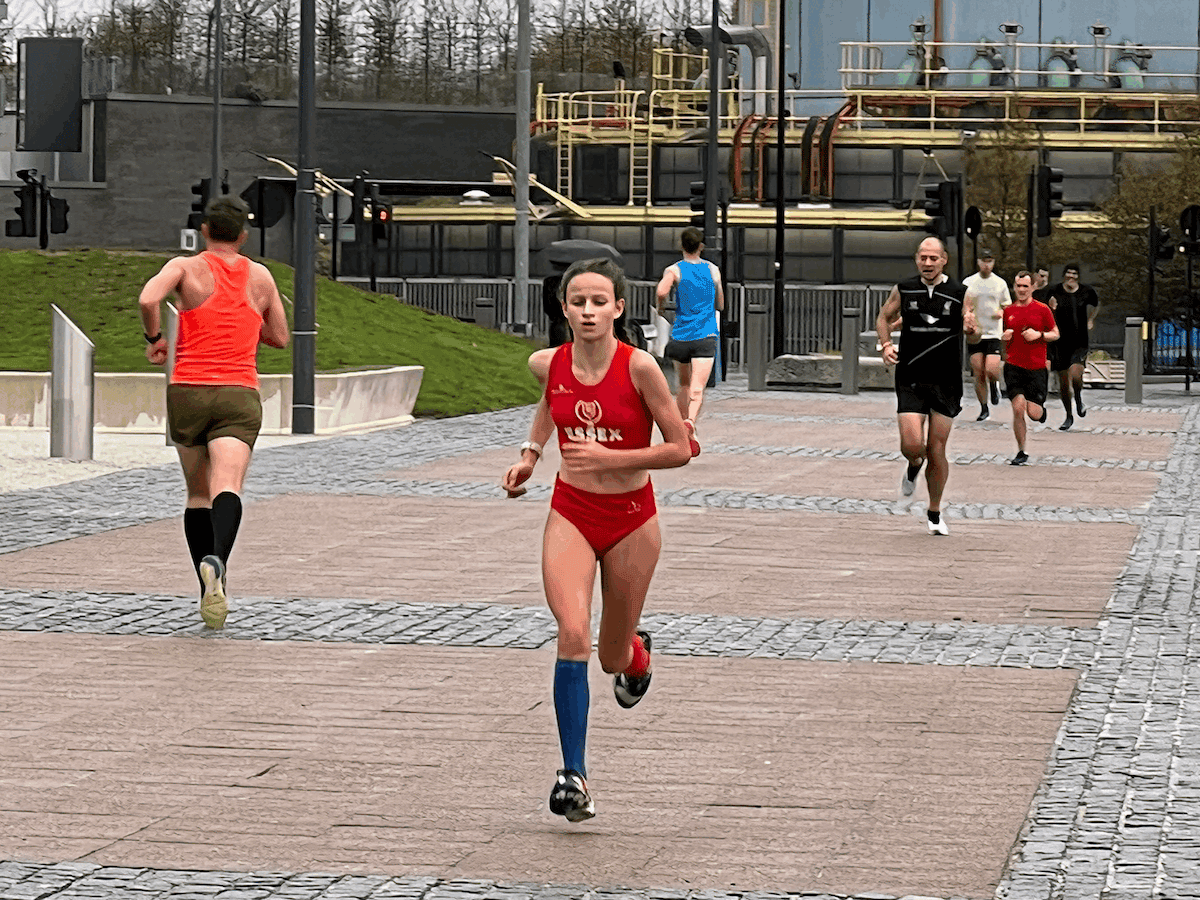 Coming Up
Next weekend sees the second round of the Essex Cross Country League and the Regional final of the ESSA event. We know a number of athletes are also running in other school district cross country events this week. Good luck to all! As usual, if you have pictures or a story regarding your athlete, please get in touch.