Our Beagles have been showing their brilliance and success at both schools and league cross country events with members gaining Essex vests and National final places. Amazing success!
Essex Cross Country League Round Two
The second round of the Essex Cross Country League took place on Saturday morning in Epping Forest. With Essex vests up for grabs for those finishing in the top five places, the competition was strong. However we are thrilled to say that Mattie Delea and Olivia Forrest both managed to earn their vests and will be representing the County in Oxford next month. We are proud of all the brilliant performances at the very muddy course, particularly to our two sprinters who came to support the team effort and tried their hand at cross country!
U13 Girls – Stephanie Smith – 16th in 12:14, Honey Peck 17th in 12:15
U13 Boys – Mattie Delea – 4th in 8:50, Ollie Johnson – 35th in 10:53 and Charlie Lingley – 40th in 11:40
U15 Girls – Olivia Forrest – 1st in 15:32, Evie Warn – 6th in 16:31 and Mara Thomas 11th 17:58
U15 Boys – Max Sanderson 8th in 15:27, George Ashton 15th in 16:06and Jasper Jaycock 37th in 19:21
Senior Women – Laura Durn – 40th (4th in age group) – 29:29
Senior Men – Stuart Crowther – 144th(5th in age group) – 36:50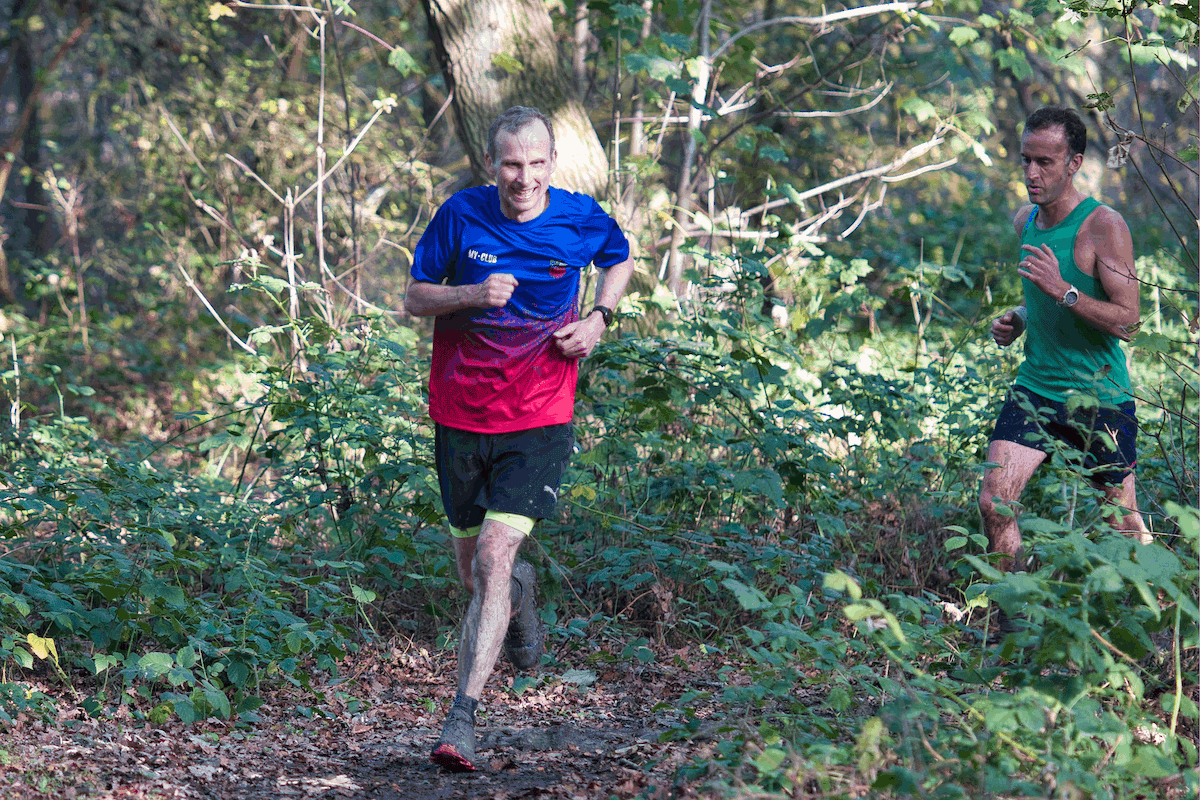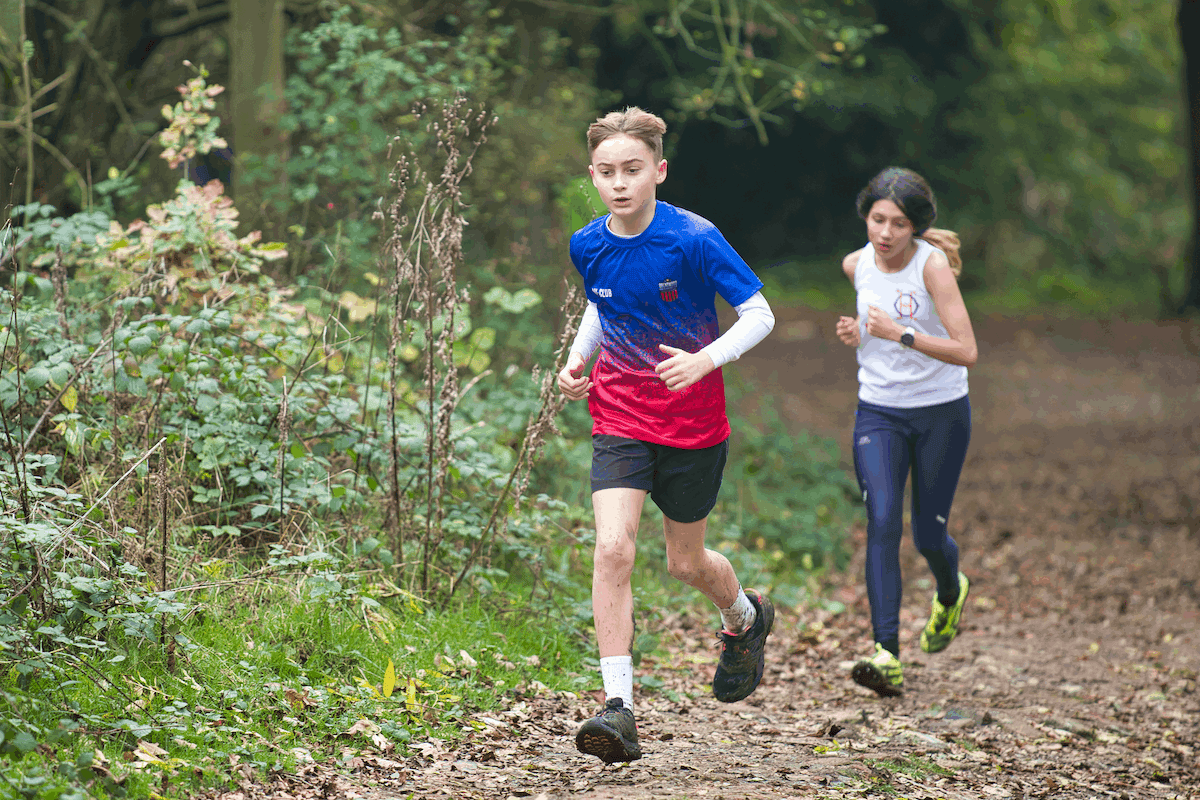 The next Essex League race is in two weeks time (26th November) at Writtle University College. A reminder that the league is open to all England Athletics registered members who are in in Year 7 or above. No need to pre register just turn up on the day. You can find the details in Spond – do speak to your coach if interested – we recommend everyone comes and has a go!
ESAA
A number of our other cross country runners were at Felsted School on Saturday morning competing for their schools at the ESSA (English Schools Athletics Association) regional cross country event with places in the National final next month up for grabs. We are really pleased to say eight of our Beagles representing three different schools – New Hall (4), Shenfield High School (2), St Martins (1) and Southend School for Boys (1) – qualified and will compete in Leeds on the 3rd December. Congratulations to those teams and to all our individual Beagles.
Junior Girls – Isabel Forrest 8th, Rosie Quirk 15th, Sophie Halford 17th Millie Cameron 21st, Esme Thomas 24th and Katie Cuschieri 44th
Junior Boys – Zac Thomas 3rd, Jude Hearn 9th, Louis Wilkinson 25th, Frankie Edwards 46th
Intermediate Girls – Ella Gilder-Briggs 32nd
Intermediate Boys – Sean Langan 7th, Ben Corcoran 56th
Senior Boys – Dean Savery 19th
Other Schools News
We heard some great news in the junior district cross country event where Elise Martin Bouchareb took first place for the year 4 girls and Betsy Gilder-Briggs finished 16th in her race.
In the senior Southend district race Jude Hearn finished 7th.
Elsewhere at Lee Valley Nicole Hawkins finished second in her 300m race whilst sister Katie Hawkins was sixth over 800m.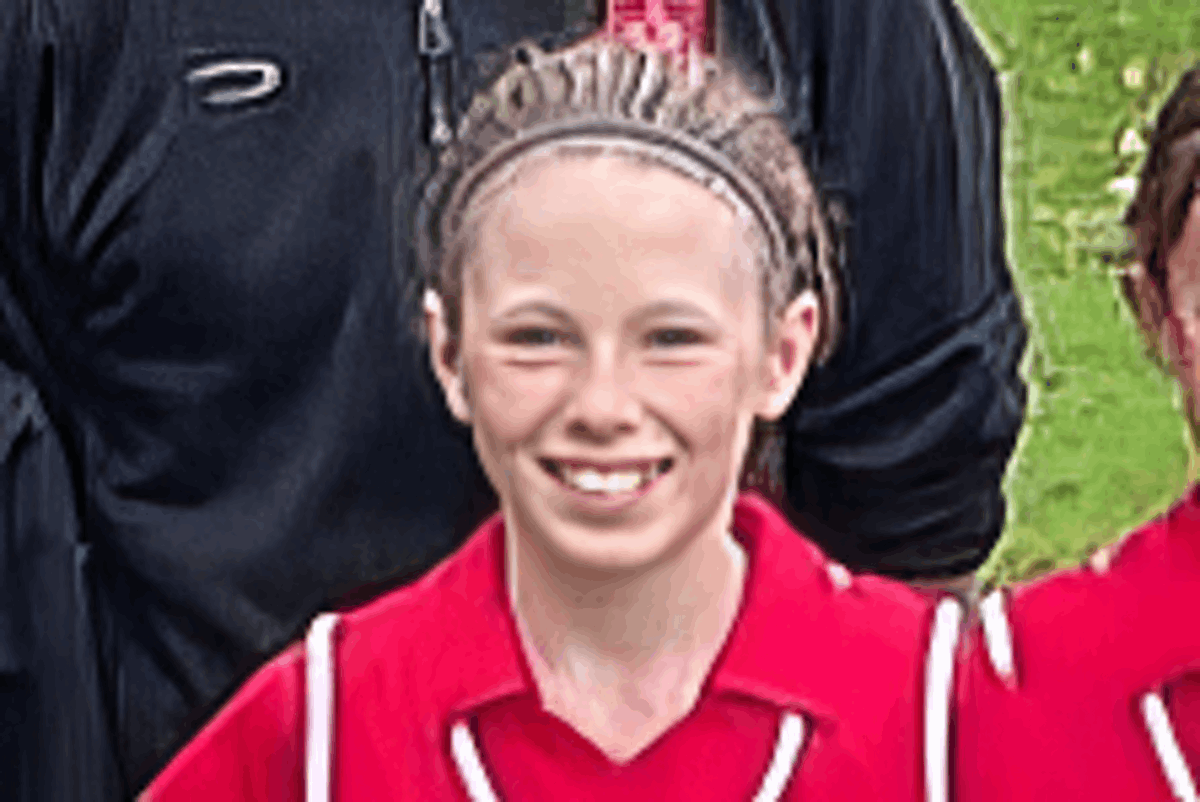 Parkrun and junior parkrun
A number of our Beagles were seen across the Parkruns of Essex on Saturday. At Raphael's Park we saw Emily Brewington (25:22). At Valentines parkrun, Paul Johnson ran his parkrun PB (20:16) whilst Louis Geater did the same at Harrow Lodge (21:34). At Great Dunmow Elliot Worth finished third (19:55) whilst at our home parkrun in Brentwood we had Steve Danby (24:00) and Will Fagan with a new PB (26:43).
On Sunday our younger Beagles tackled the junior parkruns. At Harrow Lodge Olivia Forrest came home first (7:04) with Isabel Forrest second (7:45) and Madison Kindler third (7:58). Oliver Trevor (9:16), Emily Brewington (9:50), Alice Jones (11:37) and Zoe Jones (11:58) completed the Beagles performances. Over at Lake Meadows Liam Worth (9:53) and Nora Heidemans (10:53) represented the club.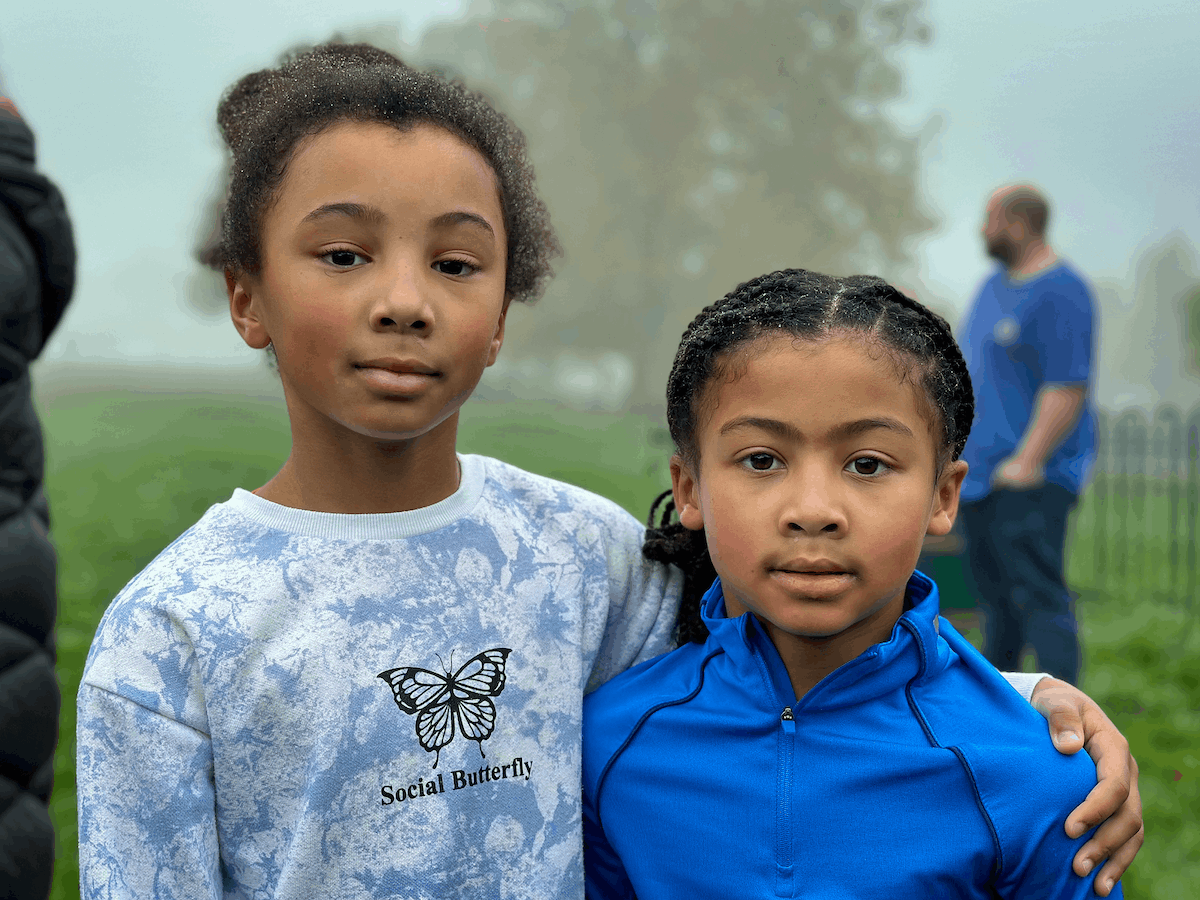 Athletics as a High Transfer Skill Sport
You'll frequently hear our coaches discussing how the Agility, Balance and Coordination skill gained through athletics training is a high transfer skill. This means that the sport is particularly helpful in supporting a large number of other sports. As an example, Isabel and Olivia Forrest followed up their Saturday morning cross country successes with a trip to Bracknell on Saturday evening where they were very successful in competing in the South & South East Regional Biathlon Qualifier. Despite being their first outing to a Biathlon, Olivia used her endurance strength to secure First Place and Isabel used hers to secure a podium finish – both against many seasoned Biathletes. Both finished with a substantial gap ahead of their nearest rival at the event! If you or your athlete regularly competes in another sport, remember to discuss this with your coach so that we can help you to train effectively and to ensure that your training load isn't too intensives for participation in both sports.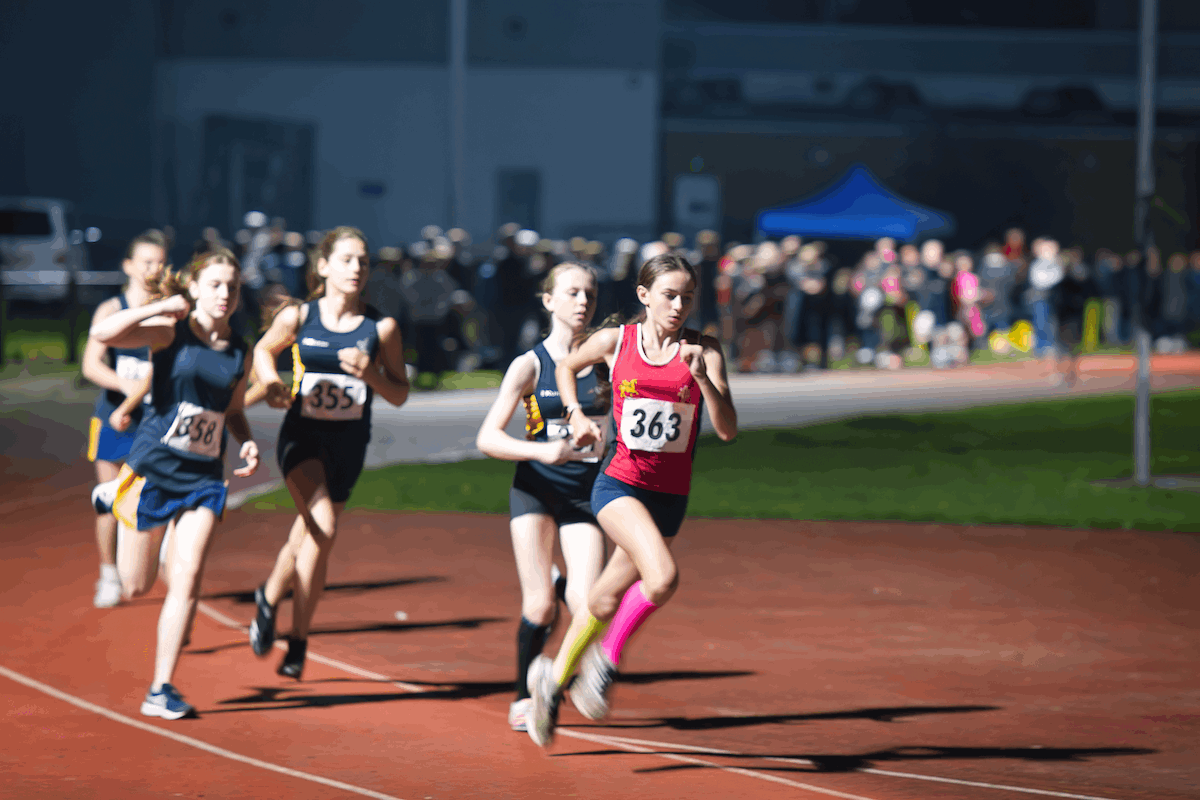 Coming Up
This week some of the Beagles Team are off to Newmarket for the East Region England Athletics Volunteer Awards where the club have been shortlisted for three awards. At the weekend we have two teams of our athletes traveling to Biggleswade for the East region cross country championships. Keep your fingers crossed!