The SEAA indoor championships are the main focus of this week's news but there was some excellent parkrun action and some great performances at the very tough Benfleet 15.
SEAA Indoor Championships
This weekend saw the South of England Indoor Championships take place at Lee Valley. With the start of the New Year seeing a number of our athletes move up to a new age group, as well as the strong competition from the best athletes across the South we were aiming for great performances and competition experience and we definitely got that.
Sprint Saturday saw Ava Carter and Honey Peck compete over 60m in the U15 age group for the first time. Both girls finished sixth in their respective heats with Ava matching her PB at 8.67 and Honey just shy of hers with8.82.
On Sunday Ava was back in action in the 200m – running 29.05 to finish fourth in her heat. Nicole Hawkins, also now running as a U15,took over a second off her PB in the 200 running sub 30 seconds for the first time to also finish fourth in her heat – 29.23. Nicole also tackled the 800m finishing third in her heat with a time of 2:35.82. Isabel Forrest finished fifth in the same heat in 2:39.96. Olivia Forrest finished third in her 800m heat – 2:27.98.
Representing our male athletes – Jude Hearn ran as a U15 for the first time and finished his 800m heat in third place with a great new PB of 2:28.96. Max Sanderson continued his great run of form, running as a U17 for the first time with a new PB of 2:04.49. Congratulations!
A quick reminder that the entries are now open to the Essex and Eastern indoor Championships which will also take place at Lee Valley. Events are open for all athletes U13's (11 on date of event – 4/5 March) all the way to masters. Please do look at Spond for the entry link and enter – it would be great to have Beagles representing the club at this event. The experience is invaluable. Please do ask your coach if you have questions.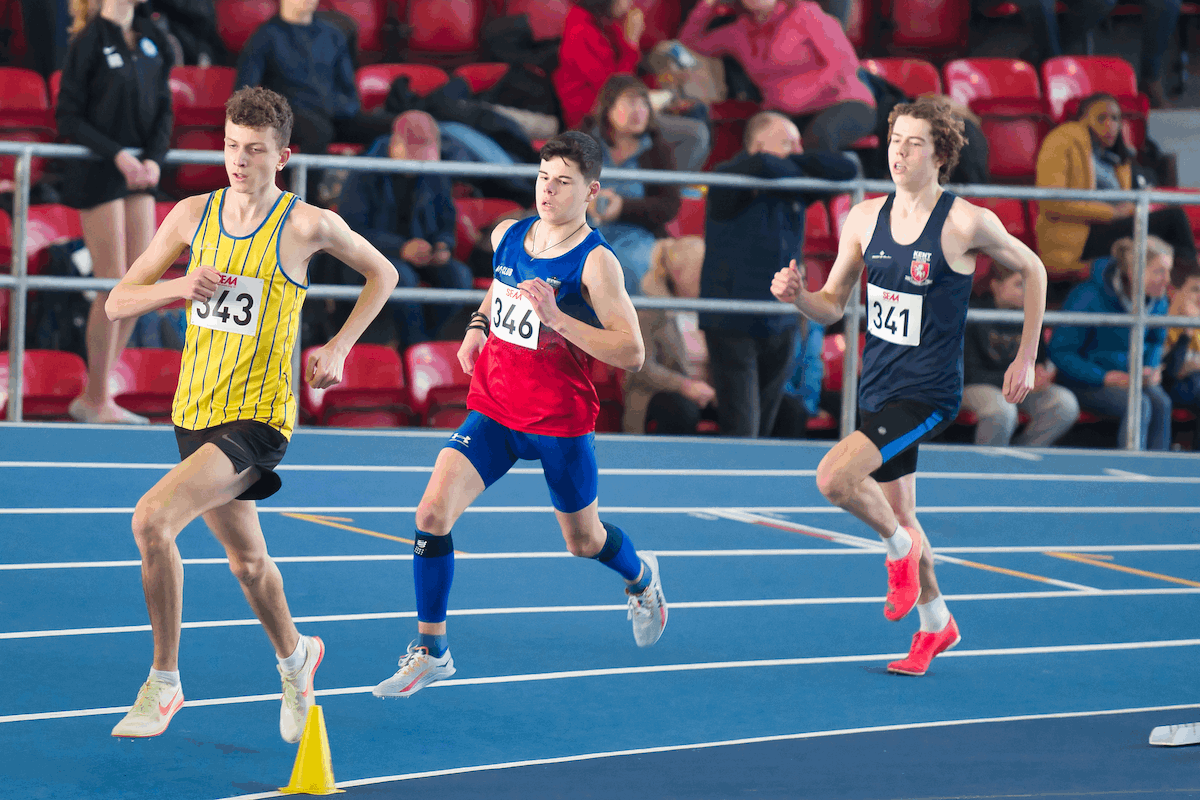 Benfleet 15
Described as an incredibly challenging event that is more of a run / walk than an all out run, and ending with an almost impossible hill the Benfleet 15 is not an event for the fainthearted. However our Beagles are made of tough stuff so a huge congratulations to Daniel Jaycock who finished 31st in 1:52:49 and to Steve Danby who finished 168th in 2:15:32. Amazing results in a field with well over 600 runners.
Parkrun / Junior parkrun round up
Our friends at Harrow Lodge parkun were celebrating 10 years of since their first event this week. Unfortunately, the weather has been cruel and the course was a real mudfest. Coach Rob Trevor continues his return from injury and finished third in 20:27 whilst Louis Geater finished 12th in 23:27. Brentwood parkrun had the same conditions (and more hills!) so impressive results from Elliot Worth third in 21:49 and Mattie Delea eighth in 23:08. George Ashton avoided the mud at Raphael's finishing sixth in 19:02. Parkrun performance of the weekend however goes to Ollie Johnson who smashed his parkrun PB at Valentines with a time of 22:09. Almost a minute and a half of his previous best. Well done to Paul Johnson who ran the same time and provided the support.
Good results at junior parkrun too with Beagles leading the way at both Lake Meadows and Harrow Lodge. At Lake Meadows Madison Kindler finished first in 8:17 with Ollie Johnson second in 8:34. Regular Lake Meadows runners Liam Worth (10:27) and Nora Heidemans (10:35) also did us proud. At the very muddy Harrow Lodge Evie Warn took the win (8:50) with Lianne Esterhuysen third (9:25). Ollie Trevor (10:10), Ethan Wilson (10:40), Emily Brewington (11:38), Max Wilson (11:45), Alice Jones (12:20) and Sheldon Waithe (13:08) completed the Beagles runners. Well done all!
Coming Up
Next weekend it's the Essex Schools cross country competition with many of our athletes representing their school districts in the School's final. Good luck to them all! Please remember to send your parkrun pictures!