The Beagles team made their debut at the Essex Relay Championships where our five teams did us proud. 
Essex relay championships
The Essex relay championships returned for the first time in some years on Friday night so we saw it as a great opportunity to showcase the Beagles. Relays were run across 100m, 300m or 400m (depending on age) and 800m. We realise the timing wasn't great with many of our athletes on holiday, but thank you to all those who did step up and allow us to field five teams across the events.  Unfortunately, the official results aren't yet up so we don't have final times and results at the time of writing but they should be available soon.
Kicking things off were the U15G in the 100m heats – the only event not to be a straight final. A mixed team of two sprinters (Meghan Collett and Ella Gilder-Briggs) and two middle distance athletes (Aisling O'Leary and Olivia Forrest) saw the girls battle with full sprint teams. However, the girls showed real grit and determination making it through the heat stages as one of the fastest losers ensuring their place in the final. The final again saw a spirited performance from all four girls and whilst we finished outside the medals, we were incredibly proud of their achievement. 
Our newly formed U17M team were also a mix of sprinters and longer distance athletes. Taking on both the 100m and the 400m events – Callum Goodey, Jonathan Esho, Louis Geater and Michael Olubodun – really impressed with their speed and strength across both events giving their all to demonstrate the best of the Beagles. The potential of these athletes individually in other events going forwards is huge and we are grateful to them for agreeing to have a go at the relays. 
The U13G 800m team is a little more established, although Rosie Quirk, Millie Mae Cameron and Isabel Forrest have only really run together in cross country before. However, they should amazing tenacity amongst really strong competition. Rosie led the team off well with a great time of 2:38.8 before handing over to Millie for her two laps in 2:49.3. Isabel saw them to the finish in 2:45.6 with the girls finishing fifth overall. 
Our final team was the U15G 800m consisting of Evie Warn, Aisling O'Leary and Olivia Forrest working together for the first time. Leading them off from the line, Evie ran a sensational first leg in a new PB of 2:38.0 – it had to be seen to be believed but having been overtaken on her final bend, she entered another gear and retook her position before handing the baton over to Aisling. Aisling ran a really good second leg in 2:47.9 battling two athletes in the middle of the pack. On the final leg Olivia showed strength to bring the team home just outside the medals in fourth place with her time of 2:32.5.
It really was an amazing event to be part of and to underline to the wider Essex running community how our squads are growing in size and strength. We are sure that next year we will be back with relay teams aplenty to really underline how far we've come.
Watford Open
Olivia and Isabel Forrest battled the heat in the popular Watford Open series on Wednesday night. Isabel took on the 800m running well but just missing out on a new PB. Olivia went the distance in the 3000m event – a really mixed field of athletes saw good opportunities to practice overtaking and Olivia finished in 10.41 slightly behind her best time. A reminder that Watford Open events run every other Wednesday night and usually alternate between 800 and 1500 (so Wednesday 27th will be a 1500m). The evening always starts with a sprint race – next time it's the 200m. Do look at our fixtures page for more information.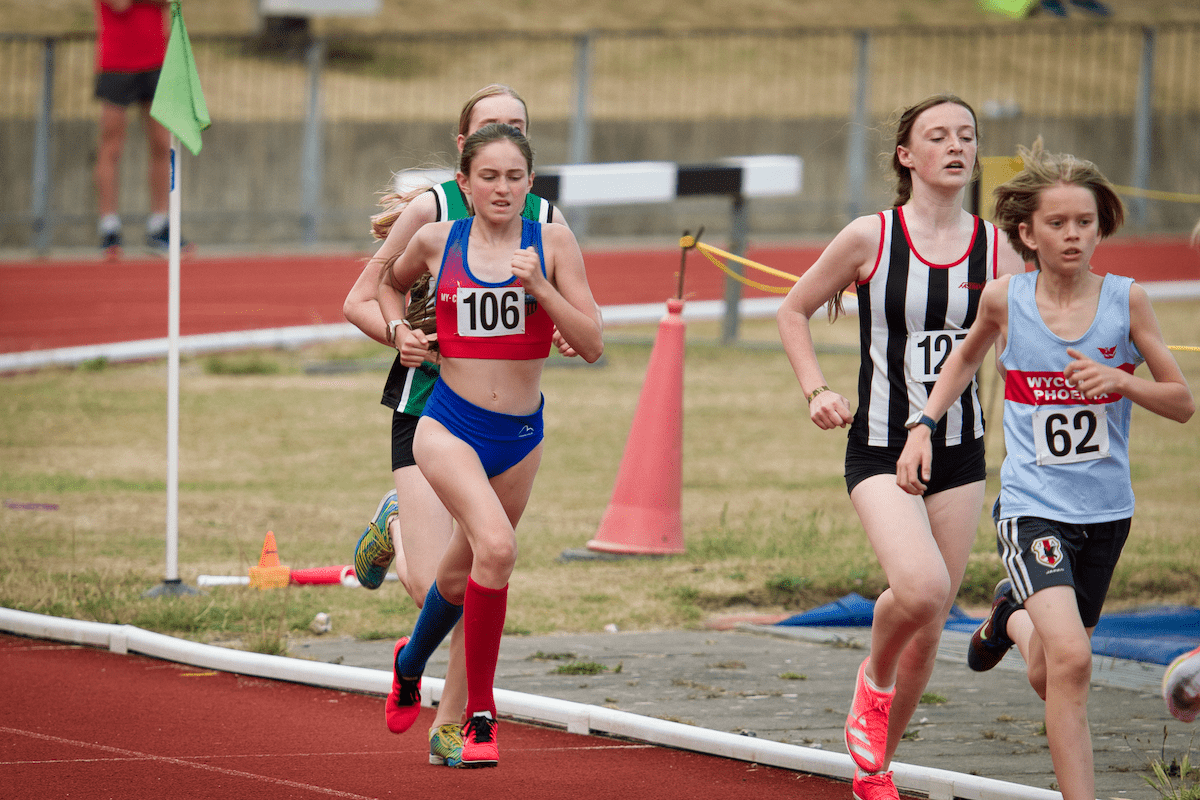 Parkun and junior parkrun round up
Congratulations to all our junior Beagles who took on the Harrow Lodge junior parkrun on Sunday where we saw lots of Beagles' PB's. Well done to Madison Kindler who was also first finisher with her new PB of 7:54. Ollie Johnson was first male finisher with a new PB of 8.39 closely followed by Ollie Trevor with a PB of 8.49. Isla Johnson also gained a new PB of 12.47 and well done too to Ollie Kindler who also ran.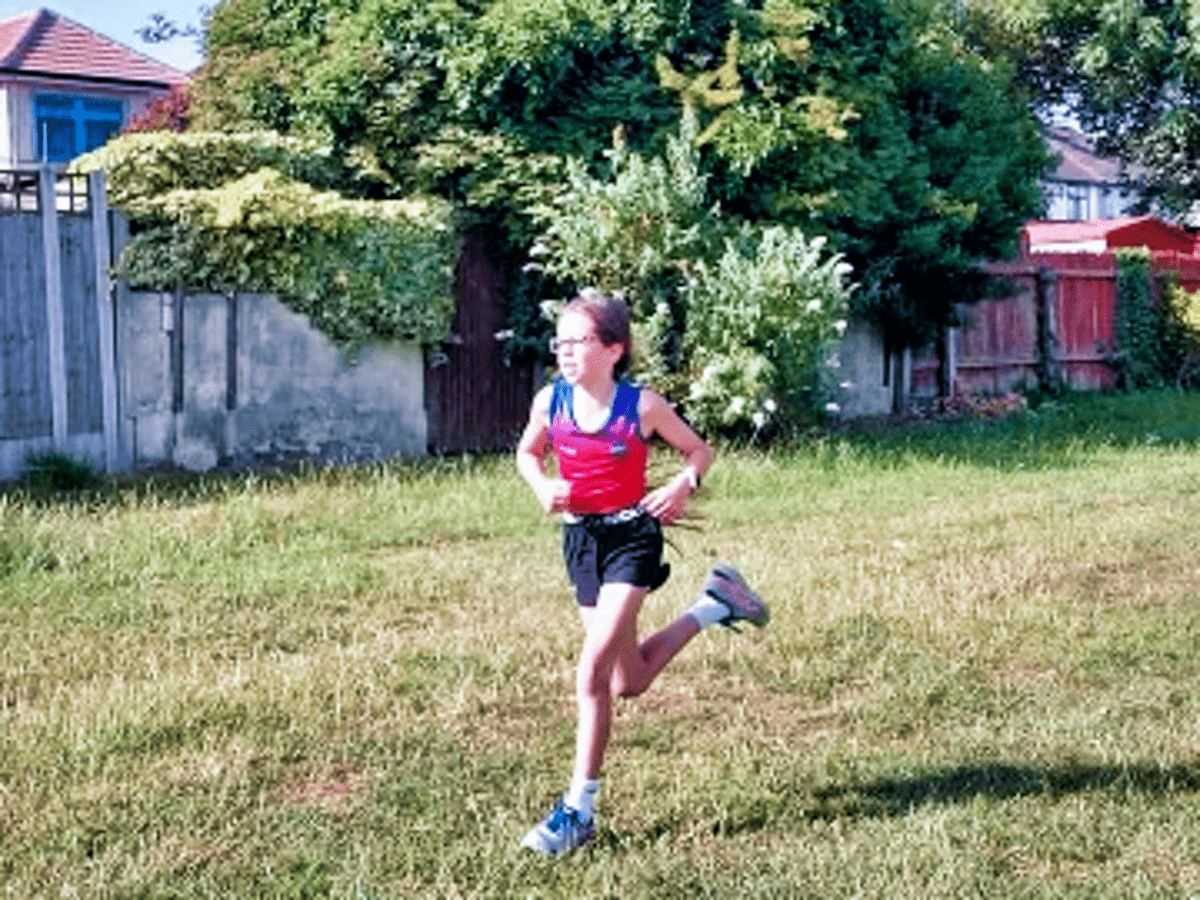 Remember as usual, if your athletes were featured in an event in the last week or so, let us know… better still send a picture and details of their performance and we'll include them in our next post. Reach us here.