We hope everyone had a really lovely half term break. Those of you who were at track on Tuesday will know that we had a very wet session so please do remember to pack a waterproof coat if the weather doesn't look great – we do train regardless!
Watford Open
One of our favourite open meets – the Wednesday night Watford Open's – always guarantees strong competition and this week's event was no exception. Sprinter Qi Wei made a strong start to the night with a new PB of 12.42 in the 100M. Isabel Forrest finished just short of her best in the 1500M with a time of 5:22.92 but still managed to finish first U13 in her heat. Olivia Forrest was the only U15G in the 3000M and did the Beagles proud with a time of 10:49.09.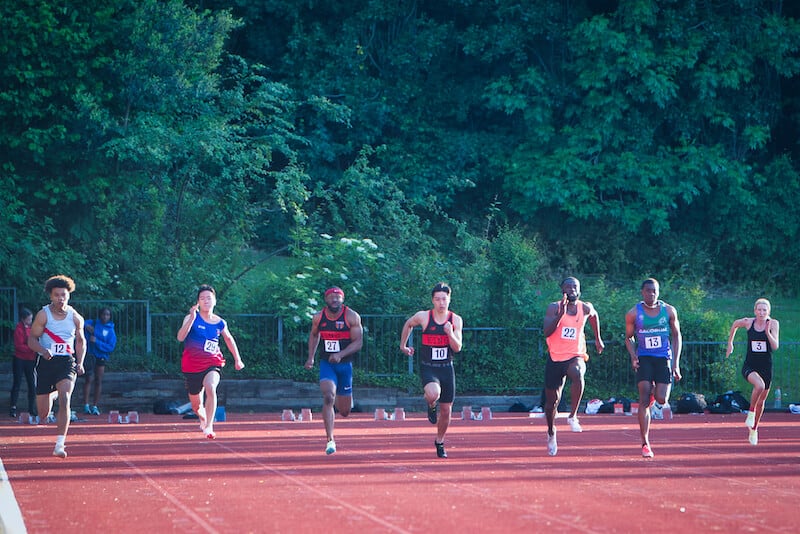 Jubilee Olympic Park 5K
On a very hot Bank Holiday Friday Olivia and Isabel Forrest travelled to the Olympic Park for a special jubilee "Run Through" event. In a strong field of over 250 people, Olivia powered to a new 5K PB of 18:54 finishing as first woman and in fourth place overall – giving her the ninth fastest U13G 5k road time in the UK so far this year. Isabel finished shortly behind in 15th place and as seventh female in a time of 20:38.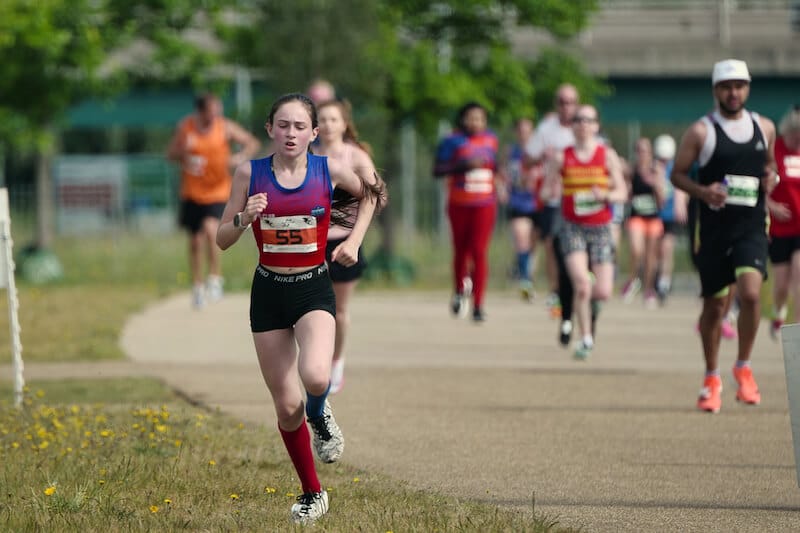 Hatfield Broad Oak 10K
Also braving the heat of Bank Holiday Friday, Stuart Crowther took on the well regarded Hatfield Broad Oak 10K event held for the first time since the Covid pandemic. Finishing in a time to be proud of – 44.50 – Stuart was 119th overall and 7th in his age category. Well done Stuart.
Brentwood Parkrun
Taking the opportunity of a training free Saturday morning, Madison Kindler and Isabel Forrest went to visit our local Parkrun at Brentwood. The free 5k event is definitely one of the tougher parkrun courses but the hills were no issue for our Beagles. Isabel finished as first female in 22:27 whilst Madison managed a new PB in 24:30.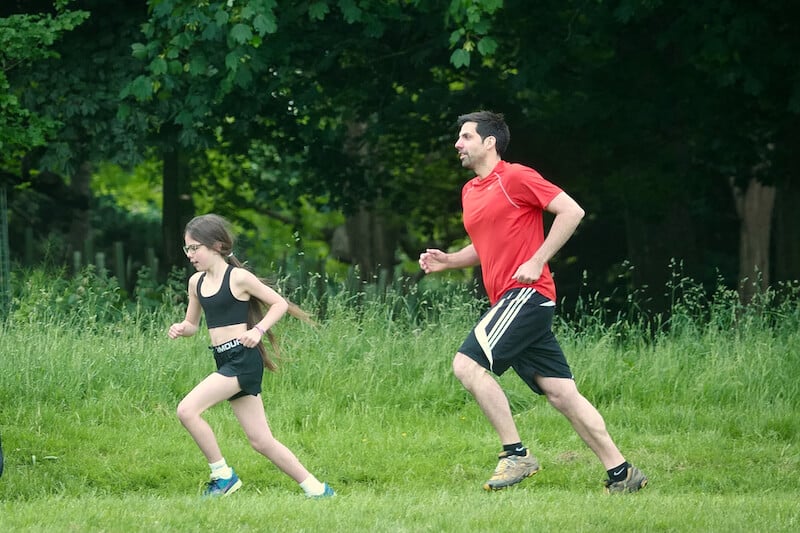 Harrow Lodge Junior Parkrun
Rounding the weekend off in style, some of the Beagles went to our local junior parkrun at Harrow Lodge. The free 2K one lap course is a great stamina builder for our U14 Beagles. Once again finishing as first female (and first overall) was Isabel Forrest in 7:39. Second place was Nicole Hawkins with a new PB and finish time of 7:58, third was Madison Kindler in 8:10, fourth was Evie Warn in a new PB of 8:15, fifth was Katie Hawkins in a new PB of 8.35, 13th was Zyana Russell in 9.53 and in 30th place was Ariah Russell in 12.44. Honourable mention to Louis Geater who ran the course and would have been first male but is now too old to register his time.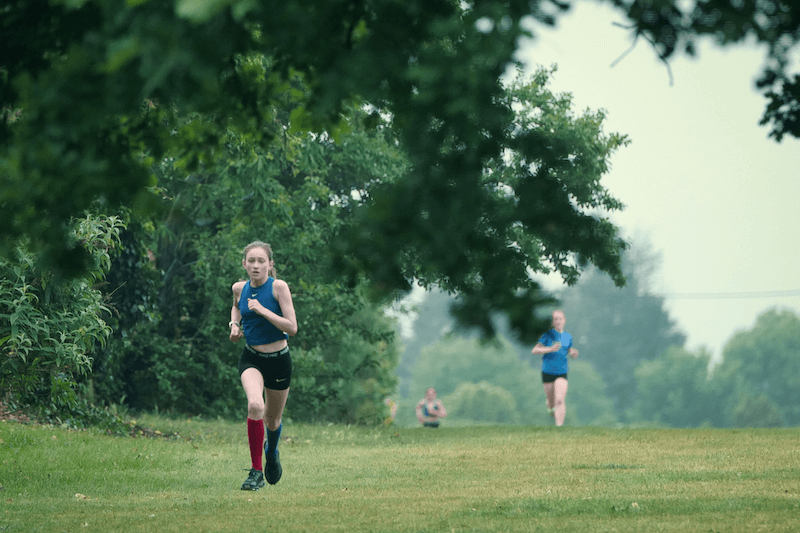 Well done to everyone who competed this week. We have updated the fixture page on our website over the weekend so do have a look at upcoming events. This week we have the local 5k Crown to Crown run on Wednesday night and a number of our Beagles are at the Essex Schools Athletics Championships next Saturday – best of luck to them all.
As usual if your athlete(s) got up to something that we haven't featured, drop us a line and we'll cover it here in our news pages.