Join us in celebrating our terrific Beagles: As the first Beagles membership year draws to a close, we were particularly proud this week to be able to present awards to a number of our members at our very first Beagles Awards evening following our AGM. Thank you to the 100+ of you that came along – we hope you were as impressed as are with all that has been achieved since May. Please remember you can now renew your membership online for the next year – you have been emailed details.
Away from our own celebrations, this week has seen more success at national level, half marathons being run and a number of PBs on track. We've also launched our "Beagle Bites" series of informative videos. Full details below.
National Intercounties
A number of our Beagles competed on another huge national stage on Saturday – at the British Athletics Cross Challenge and National Intercounties Final in Loughborough. All representing Essex they have done us and the County immensely proud. With 300 athletes in each race these really are the best athletes in the country battling against each other. Not to mention the muddiest conditions we've seen all year!

Huge congratulations to Isabel Forrest and her U13 Essex team mates who finished as first team with Isabel herself 28th (13:48)

In the U13 boys race Mattie Delea started well but sadly pulled up with an injury. Jude Hearn battled the mud throughout to finish 88th (13:29).

Max Sanderson ran in the U15 boys team and described this as his toughest ever race! Finishing 106th (15:58) – great result in a tough competition.

Finally, in the U15G race, Olivia Forrest continued her amazing current form. Sticking with the front runners throughout and continually fighting the lead she finally finished fourth (16:22) – but again the first of the first year U15's by some 25 seconds. Evie Warn also ran brilliantly showing her traditional determination and grit to finish 126th (18:28)

Brilliant running by all.
Half Marathons
We are now broadly at the half way point of the London marathon training plan which meant there were a good number of local half marathons to compete in this weekend.
Congratulations to Vicky Trevor and new committee member Jamie Spurdle who both completed their first ever half marathon at Paddock Wood. Not quite as flat a course as described they stayed determined and consistent throughout, coming in together at 2:47:59. Chair Elaine Forrest also ran at the event finishing in 2:02:58 some 21 minutes quicker than the last time she completed one (a long time ago). The training is clearly having a big impact!
Please can we take this opportunity to say that Vice Chair Vicky is doing her London marathon in aid of Mind – if you would like to sponsor her you can do so here – https://www.justgiving.com/fundraising/vickytrevor2023
Elsewhere in Brentwood at their half marathon – and definitely choosing the hilly option – Daniel Jaycock did a brilliant job to finish 30th in 1:22.57 whilst Stuart Crowther was second in his age group in a time of 1:36:27. Amazing results.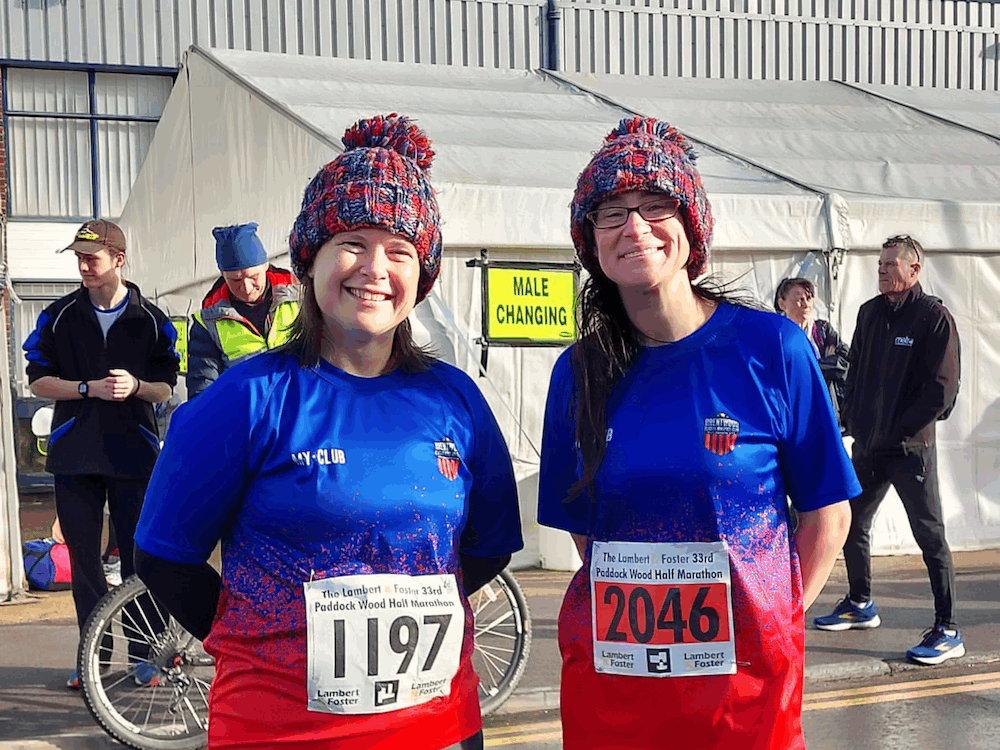 BFTTA
Sunday saw the return of some of our Beagles to Lee Valley for the BFTTA open meeting. Big thanks to coach Mark for the report, photos and support on the day!

First up, and a rare event in the UK, was the 100m indoors on the upstairs track. This comprised of 2 rounds.

Coming one week after the Essex 60m indoors PBs, round 1 saw again PBs for all three of our U15 sprinters Ava Carter 13.60, Honey Peck 14.07 and Stephanie Smith 14.77. Round 2 showing good consistency from Ava 13.68 and Honey 14.07,  Stephanie 14.96 suffering a mid race strain.

Some of our middle distance performance squad headed downstairs for the 800m, only 24 hours after their Loughborough cross country outing saw U15 Jude Hearn have a strong battle on the final lap taking first in his heat with a new PB of 2.22.96 second place matched his time. U17 Max Sanderson had a strong heat and ran very close to his PB with 2.03.76. Returning to the track after his storming 800m PB 1 week ago Louis Geater demonstrated a powerful sprint in from the final bend to bring a new PB of 2.17.60.

The sprinters back out for the 200m included Sophie Halford U13 new PB 31.15, Stephanie Smith U15 new PB 29.43 and Ava Carter U15 running close to her PB in 28.83.

Another successful outing with multiple PBs from Beagles. Thanks also to the very vocal parents cheering our athletes on.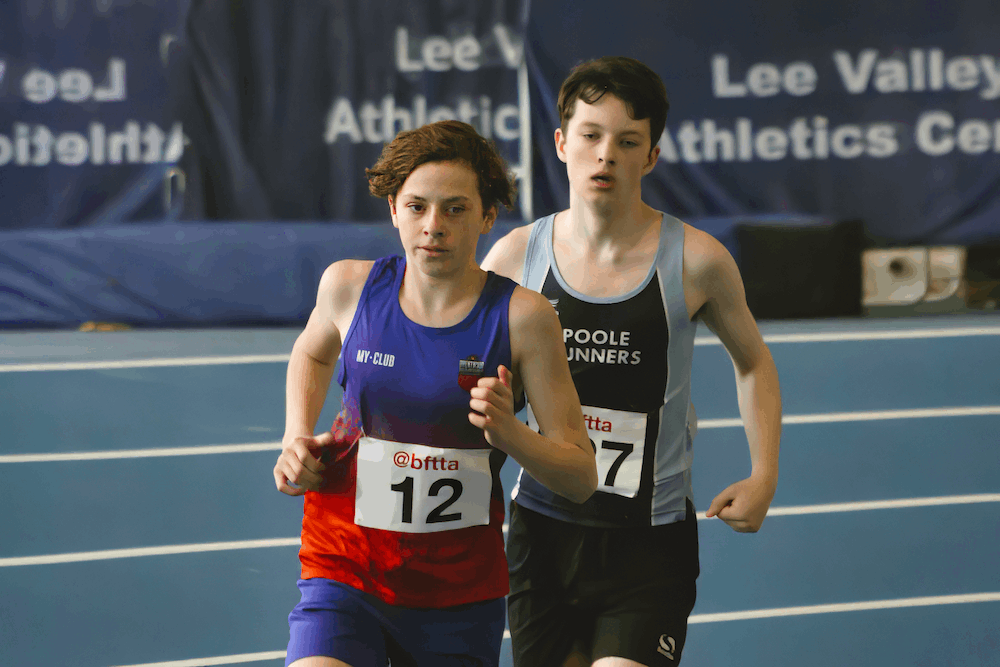 Beagles Awards Winners
We had a brilliant night on Saturday at our very first Brentwood Beagles Awards evening. Thanks to the more than 100 members who came out to support and a huge congratulations to all our amazing winners who were recognised for their achievements, their commitment, their role model behaviour and their general adoption of the Brentwood Beagles ethos and spirit. We couldn't be more proud of you all.
Full citations for all our athlete winners have been emailed to you but to celebrate them again – here is our Inaugural Award winner's list. Congratulations to all of them.

The Gemma Rodacan BBAC Merit Award – Bertie Allen
The Barrie Geater, BBAC Merit Award – Zoe Jones
The Sean Gooch, BBAC Merit Award – Natanya Itiola (Yet to be presented)
The Tony Lotta, BBAC Merit Award – Patrick Langan (Yet to be presented)
The Rob Trevor, BBAC Merit Award – Madison Kindler
The Vicky Trevor, BBAC Merit Award – Louis Geater
The Angela Hawkins, BBAC Merit Award – Ava O'Neal
The Elaine Forrest, BBAC Merit Award – Matthew Cottee
The Neil Jones, BBAC Merit Award – Stephanie Smith
The Mark Smith, BBAC Merit Award – Justin Waithe
BBAC Award for Achievement on Track – Female – Ava Carter
BBAC Award for Achievement on Track – Male – Max Sanderson
BBAC Award for Achievement in XC – Female – Evie Warn
BBAC Award for Achievement in XC – Male – Mattie Delea
BBAC Award for Commitment on Track – Female – Stephanie Smith
BBAC Award for Commitment on Track – Male – James Gillingham
BBAC Award for Commitment in XC  – Female – Mara Thomas
BBAC Award for Commitment in XC  – Male – Ollie Johnson
The Paul Forrest BBAC Award for Athletic Endeavour – The U13 Girls XC Team (Isabel Forrest, Rosie Quirk, Esme Thomas)
BBAC Female Athlete of the year – Olivia Forrest
BBAC Male Athlete of the year – Max Sanderson
BBAC Masters Athlete of the year – Laura Durn
Courage Cup for the Best Beagles Role Model – Honey Peck
BBAC Chairperson's Award – Olivia Forrest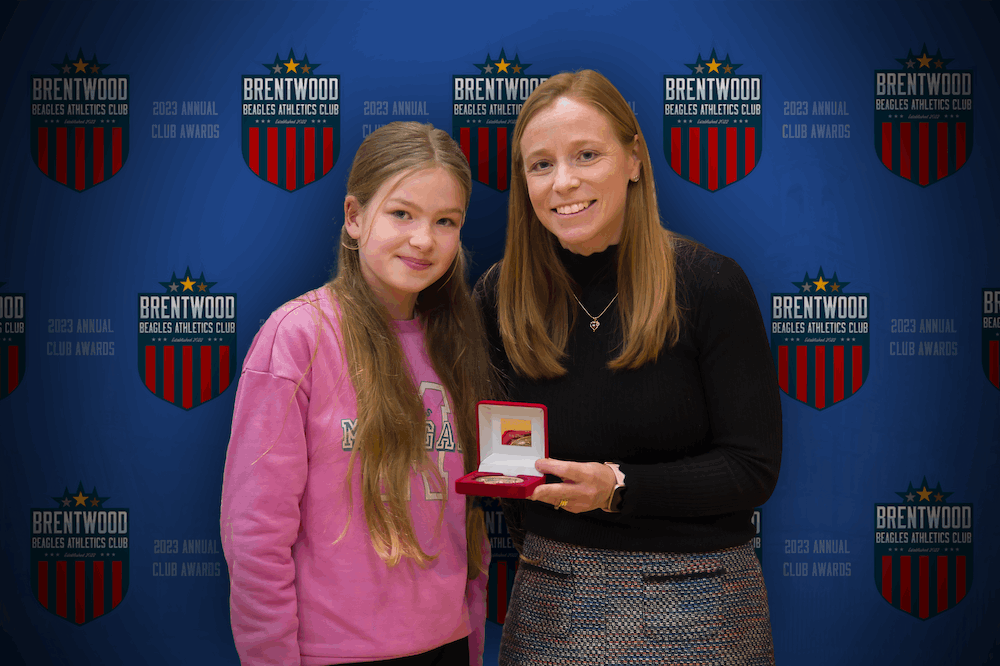 National Schools Biathlon
Lovely to hear the news this week that Nicky Mulholland competed in the final of the National Schools Biathlon in Birmingham. A run and swim event, Nicky finished in 33rd place in the Country with his school team coming 4th overall. A fantastic achievement – well done.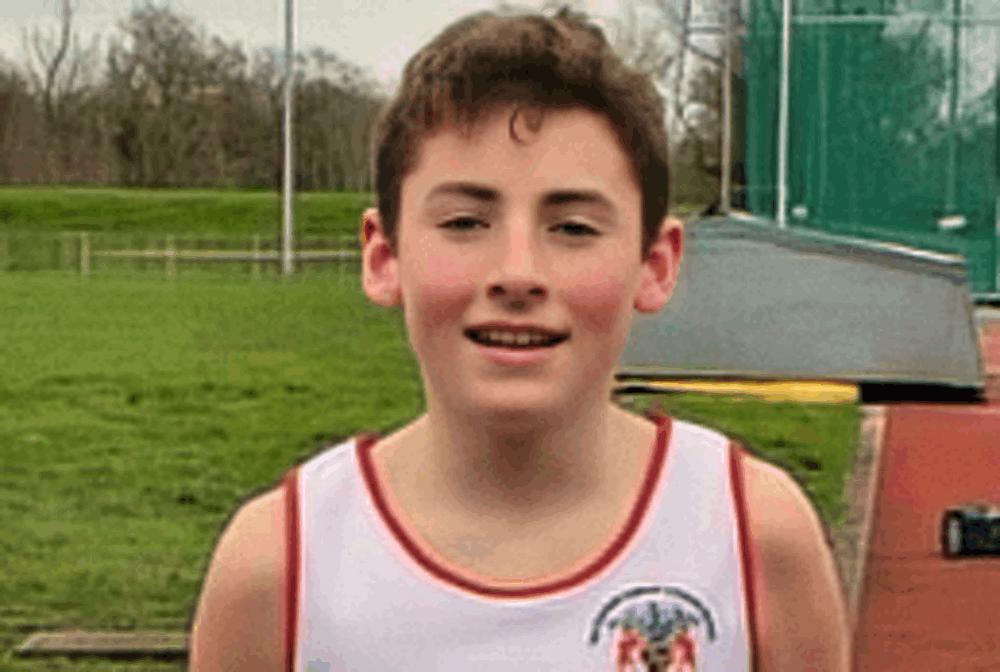 Beagle Bites
We hope you have seen the launch of our new bite sized videos this week? The "Beagle Bites" series are short videos intended to better inform our members about a whole range of issues linked to the world of athletics. The first two were published this week – one on the differences between training young male and female athletes and the other on nutrition and you can find them here – Beagle Bites Archives – Brentwood Beagles Athletics Club We hope you find them useful – do let us know if you have any specific topics you would like us to cover and we will get our coaches on the case!
London Mini Marathon update
Congratulations to seven of our Beagles: Dean Savery, Mattie Delea, Max Sanderson, Erin Delea, Olivia Forrest, Evie Warn and Isabel Forrest whose places at next month's London mini marathon representing the London Borough of Havering have all now been confirmed. We can't wait to see how you get on.
Parkrun / Junior parkrun round up
On parkrun Saturday, Beagles not competing elsewhere were seen at a variety of events. At Brentwood Allegra Sawkins was pretty consistent with her previous week time (27:05) as was sister Scarlett Sawkins (28:32). Daniel Jaycock enjoyed a slow jog round pre half marathon Sunday (30:12). George Ashton was over at Raphael's as normal running well (19:24) as was Emily Brewington (22:53). Laura Durn finished as first lady at Billericay parkrun (22:38) whilst Elliot Worth was second at Great Dunmow (20:33).
On Sunday a new PB for Lianne Esterhuysen at Lake Meadows junior parkrun (8:52). Liam Worth ran well (10:18) and Georgia Macklin made her parkrun debut (10:46). Ivy Kernohan completed the Beagles runners with a good performance (11:15). Over at Harrow Lodge – Isabel Forrest came home first (7:37) with Madison Kindler following behind (8:10) and Emily Brewington in third (8:54). Oliver Kindler was first boy (10:26) with Ezra Gooch also running well (11:28).
Well done everyone!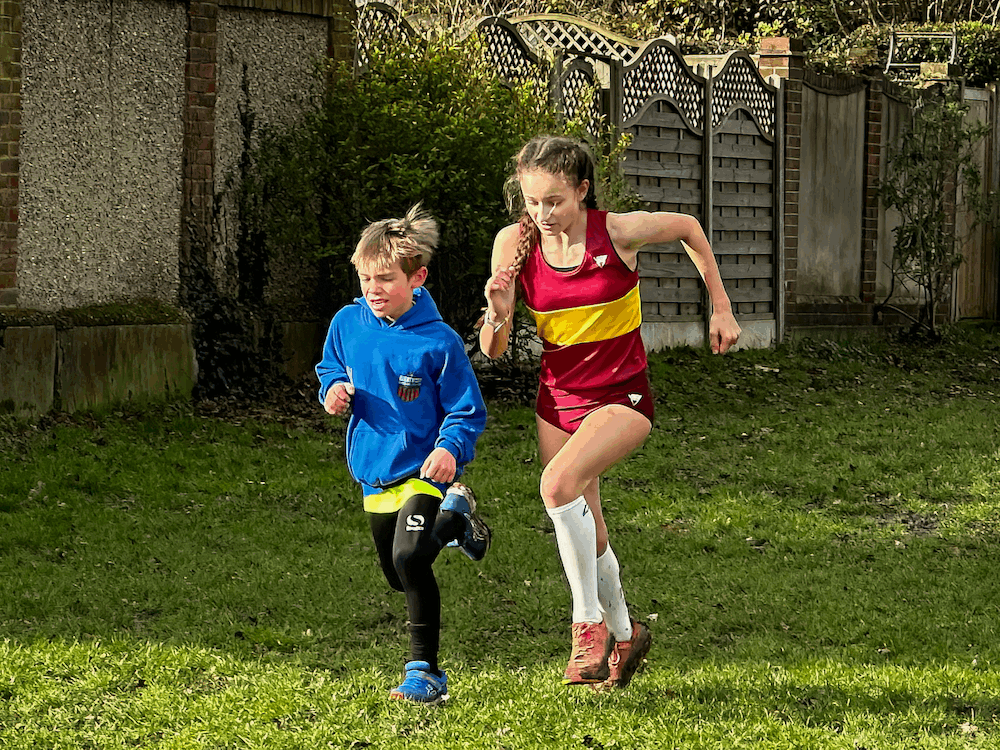 Membership renewal
Please be reminded that the renewal period for membership is now open. All renewals must be completed by the end of 31st March 2023 otherwise we will remove you from our membership systems and you will need to be added to the waitlist if you wish to return to the club. Any questions just ask Vicky on the next track night or email elaine@beagles.org.uk
Coming Up
More national Cross Country events this week – this time the English Schools event. Good luck to all our Beagles travelling to Nottingham for that final.