It's been another busy week on the track for the Beagles who have done more excellent work for their schools and our club!
School events – Quadkids, ESAA Regional Final
Ollie Trevor led the Beagles charge at the school events this week taking on Quadkids at Hornchurch stadium on Tuesday. Ollie performed well in his sprint, standing long jump, Howeler throw and 400M although we still await the official results.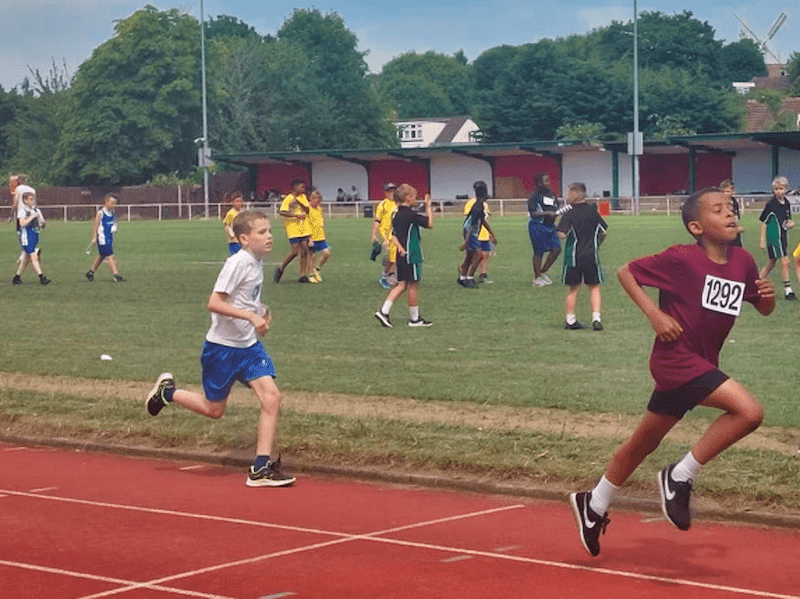 The big school event of the week was the regional final of the ESAA championships held at Chelmsford. The schools competing in this event had scored the best team scores in the first-round events during May and several of our athletes once again proved strong scorers for their schools.
In the junior girls' category Nicole Hawkins (Woodlands Schools) ran a new PB of 2:32.5 to finish third in the 800M and also threw 14.8M in the discus. Katie Hawkins (Woodlands School) stepped up to sprint as part of the school relay team. Aisling O'Leary (Brentwood Ursuline Convent High School) also competed in the 800M with a time of 2:45.5 – beating her time in the qualifying stage by 2 seconds. Sprinting for Brentwood School in the 200M – Ella Gilder Briggs finished 4th in 28.2 seconds with Megan Collett finishing in 31.3. Ella also scored points in the high jump with a height on 1.2 metres. Finally, Lilly Quirk (Chelmsford County High School for Girls) ran 15.8 in the hurdles and also managed 1.17M in the high jump.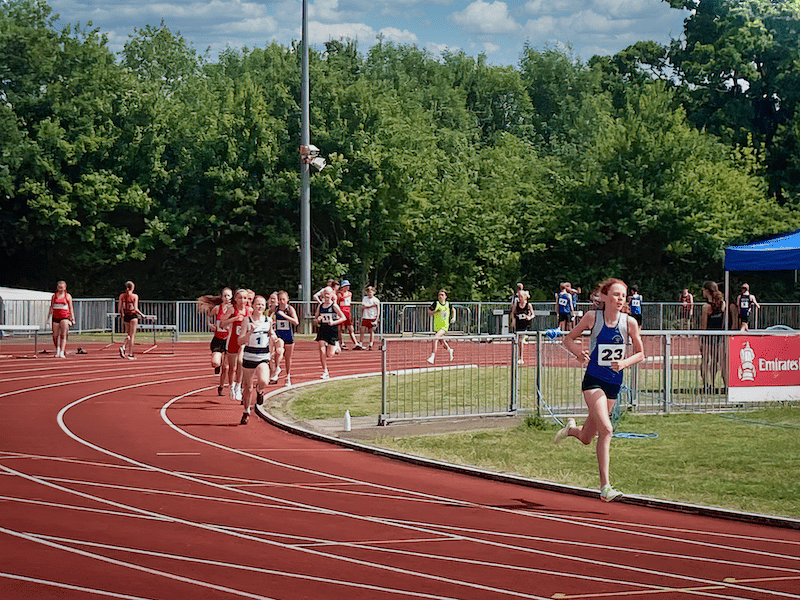 Our boys also demonstrated great ability – in the junior boys' category Ben Corcoran (Campion School) ran a strong 1500M to finish 9th in a time of 5:04.2. In the immediate boys' category Zach Grainger (Brentwood School) did the double with a good 800M run of 2:19.6 and a high jump performance on 1.74M. Reggie Edwards also ran well over 1500M with a time of 4:51.3.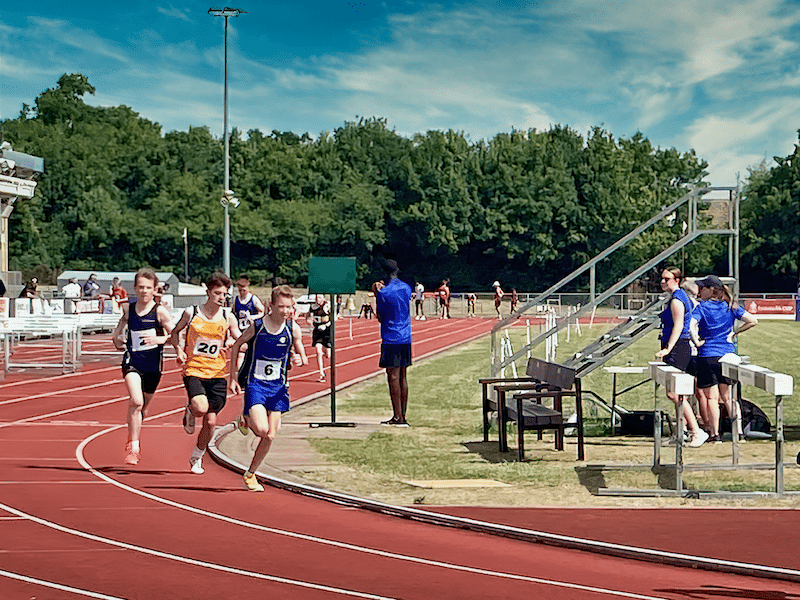 SEAA championships
Taking her competition to the next level, Olivia Forrest ran in the junior girls 3000M event at the South England Athletics (SEAA) championships on Sunday. Olivia ran a strong and tactical race finishing in Bronze Medal position. Worth noting that both girls who finished ahead of her are in their second year as U15s whilst Olivia is still only 13. Plenty more success to come over this distance, we are sure.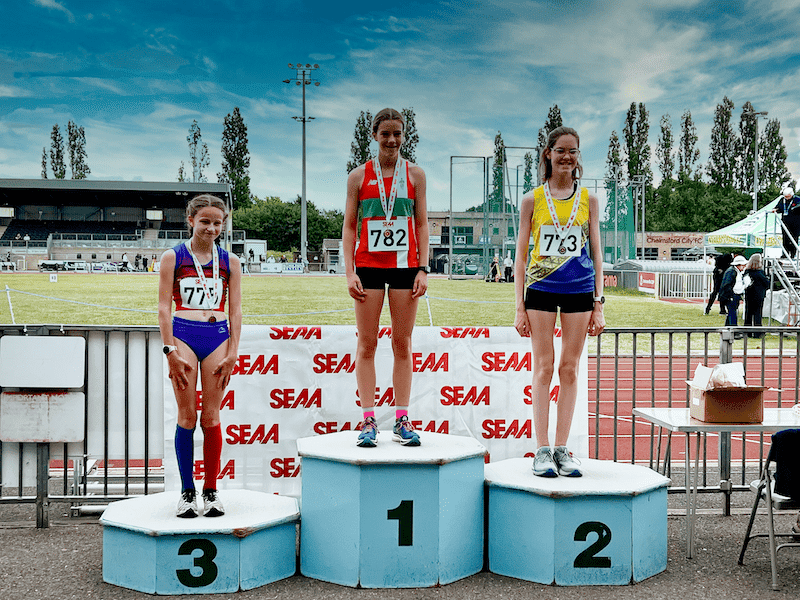 Parkun and junior parkrun round up
Well done to everyone who got out and ran a parkrun this weekend – especially tricky given the hot weather. On Saturday we had Stuart Crowther at Brentwood, Dave Tullett at Harrow Lodge, Olivia and Isabel Forrest at Eastbourne and Evie Warne who manged a new PB of 21.34 at Raphael's Park. On Sunday at Harrow Lodge junior parkrun – Madison Kindler, Ollie Trevor and Ezra Gooch all had strong runs, whilst Evie Warn (8:00), Stephanie Smith (8:37) and Lianne Esterhuysen (9:05) all secured new PB's. Congratulations to everyone!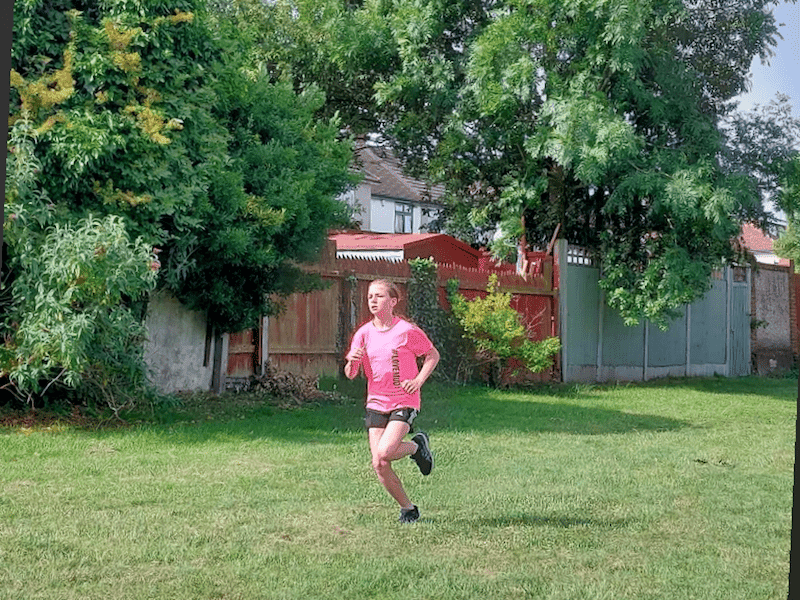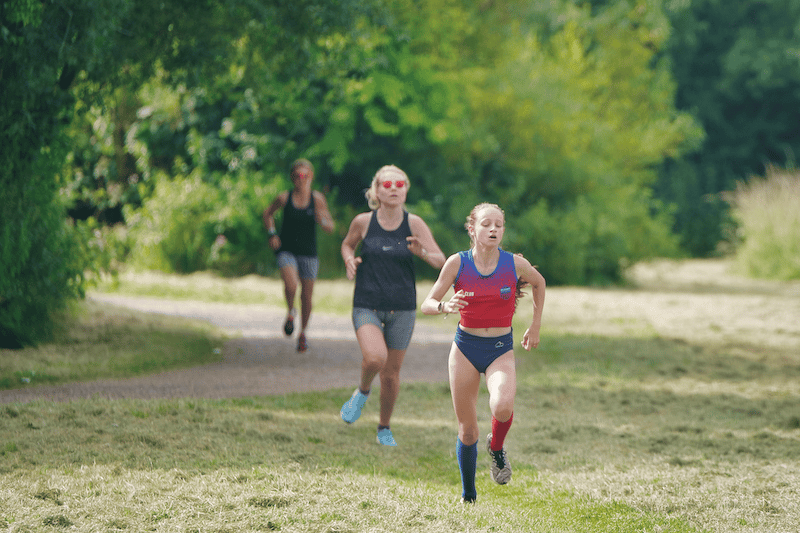 Remember as usual, if your athletes were featured in an event in the last week or so, let us know… better still send a picture and details of their performance and we'll include them in our next post. Reach us here.