We had Beagles on tour and in action at all sorts of events all over the region this week – one thing they all had in common though was they did a great job of representing our club and showing what amazing talent we have in our ranks.
Pope & Smith Cross Country
It was a lovely to see so many of our amazing younger athletes in cross country action during the week for their schools at Writtle University. The Pope & Smith cross country series designed especially for primary school aged children gives them a great opportunity to take on some proper competition across the Chelmsford schools and to gain some race experience.
Brilliant results, tactics and resilience shown from all who ran. Congratulations on the amazing results – especially to Madison Kindler who took gold in the Year 5 girls race.
Full results:
Year 5 girls – Madison Kindler (1st), Millie White (3rd), Grace Lander (7th), Natanya Itiola (32nd).

Year 5 boys – Oliver Corcoran (4th), Will Fagan (5th), Sky Reeve (10th).

Year 6 girls – Lily Warren (7th), Ava O'Neal (9th).

Year 6 boys – Daniel Smith (25th)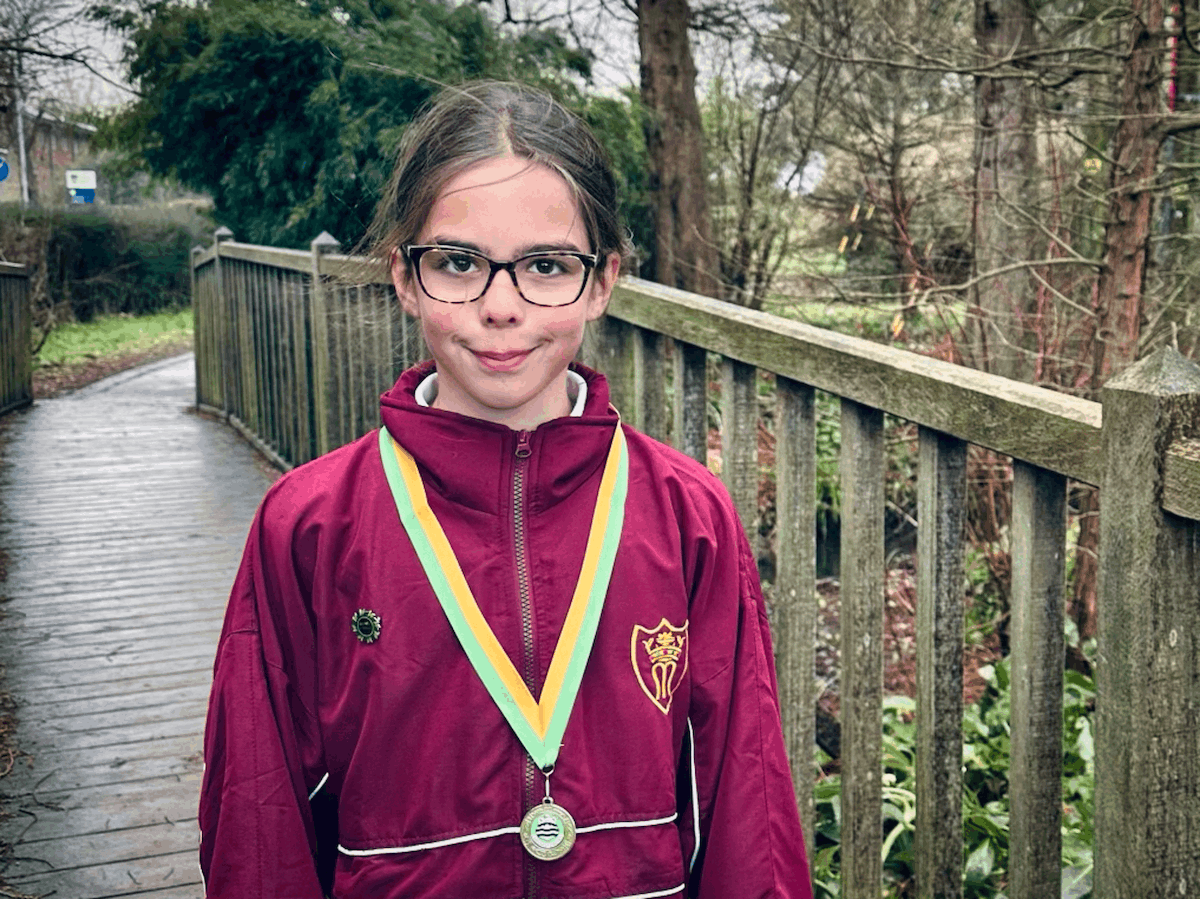 Heather Fell
On Wednesday evening we were incredibly privileged to be joined for a virtual conversation with Olympic silver medallist Heather Fell. Thank you to all those who attended and for all the brilliant feedback on how useful, interesting and engaging the session was. I think we all agreed that we could have listened to her for hours!
What really stood out from her talk though was how much Heather loved her training, how having fun and enjoying what she did was paramount for her in being successful and how much she learnt about herself by being involved in sport – whether than was around building resilience, overcoming disappointment or gaining the competitive edge.
Thank you again to Heather for her time.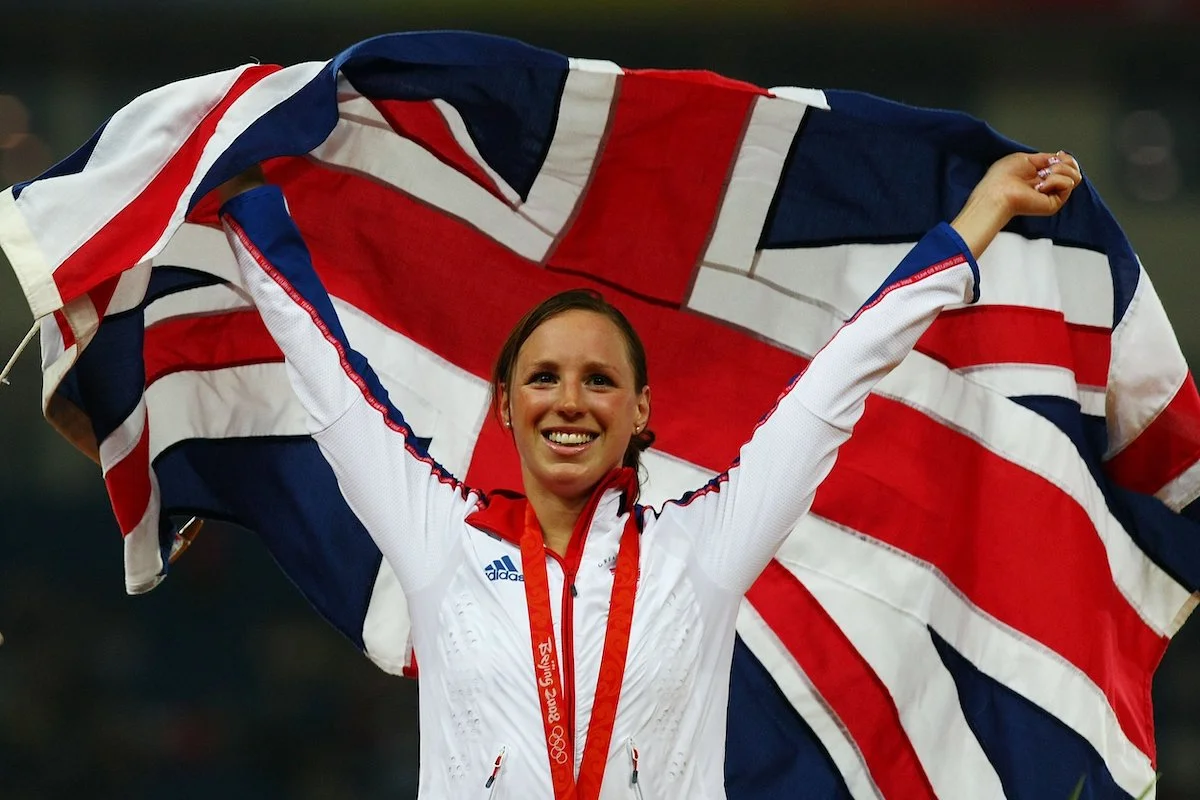 London Indoor Games – U17
Callum Goodey travelled to Lee Valley on Sunday to take part in the London Indoor Games (U17 category). Taking on both the 60 and 200m Callum made the most of his opportunity across his three races. A strong start in his first 60m heat saw a brilliant new PB of 7.68 a time he was just shy of in his second run of the day (7.73). Demonstrating his prowess over the longer sprint distance Callum ran a strong 24.33 200m to take his second PB of the day. Well done Callum great results.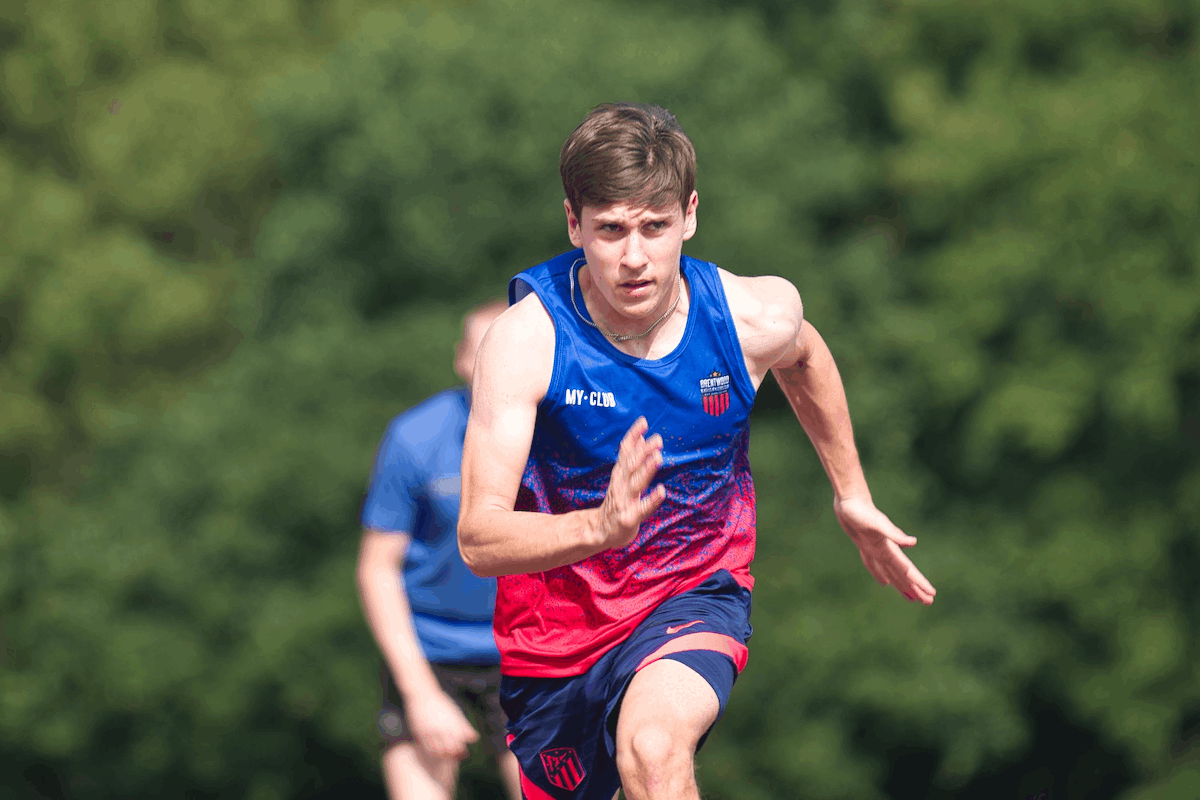 Regional Sportshall
It was a great honour for four of our athletes – Nicole Hawkins, Honey Peck, Libbie Gordon and Sky Reeves to represent Essex at the regional Sportshall final in Norfolk at the weekend. Taking on athletes from four other counties they all helped Essex to finish as the runner up in the competition. A long, action packed day including a 45 minute power cut really tested our athletes. No results published yet for Libbie and Sky but our eyes on the ground said they were absolute superstars and threw themselves into everything asked of them.
Some results for U13s Nicole and Honey as follows:
Nicole 4 lap race – 4th place 55.8. Speed bounce – 6th place 68 jumps
Honey – Speed bounce – 8th place 65 jumps
Well done to all and for contributing to the relay too!
A great day's competition and a brilliant experience so early in the year.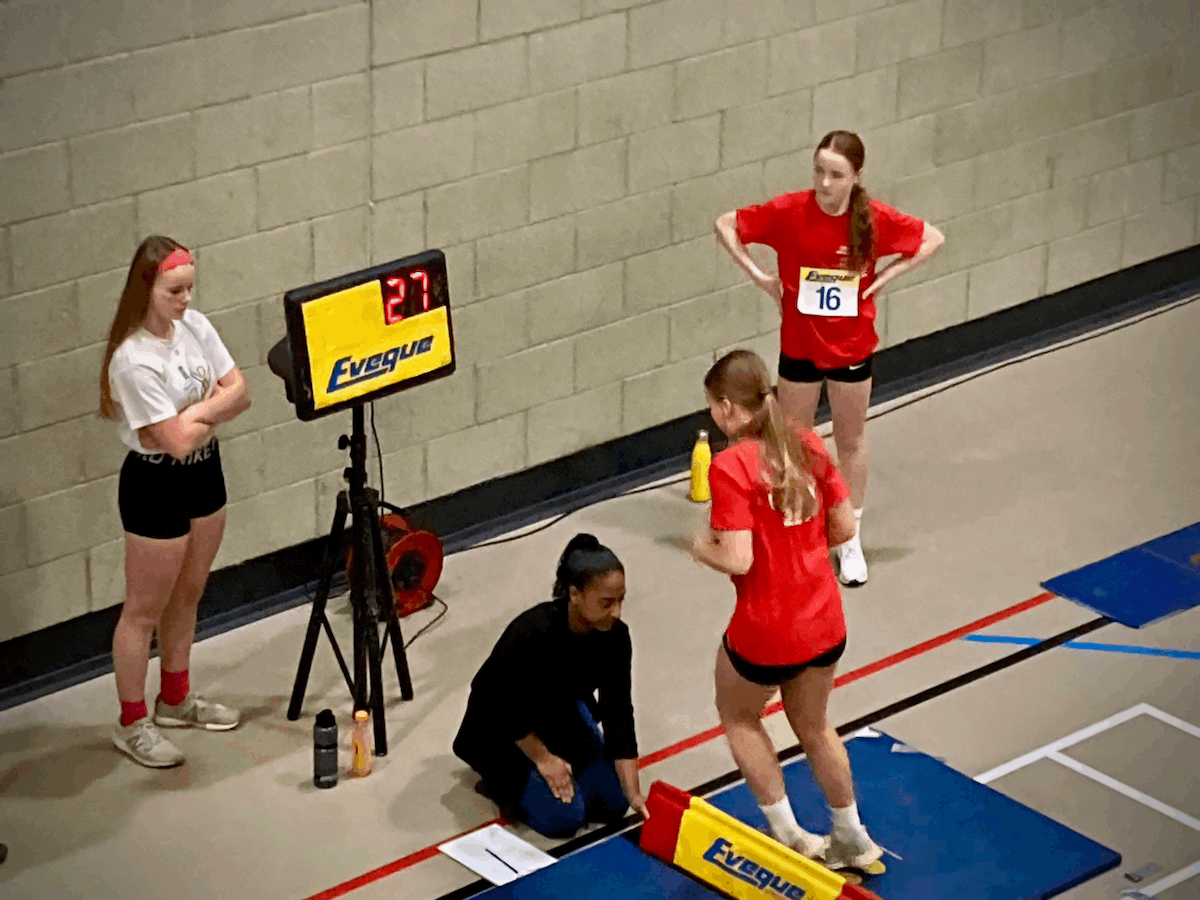 SEAA Cross Country Championships
On Saturday morning, three teams of our cross country runners headed to Beckenham Place Park for the South of England Cross Country Championships. A beautiful morning and great course conditions meant an incredibly strong turnout from a huge variety of clubs. Widely noted as a tough and challenging course – this was a great test for our squads who really did us proud – not only for their individual performances but for their support of each other as a team.
First to run were the U13 girls team who ran 3.2k and managed a fantastic finish of 9th team overall. Impressive running from all four girls – Isabel Forrest 32nd (11:32), Rosie Quirk 51st (11:56), Sophie Halford 55th (11:59) and Esme Thomas 99th (12:27).

Our brilliant U13 boys team – also running 3.2k – were incredibly unlucky as a lost chip meant one of our performances didn't count meaning a theoretical 14th placed team was officially a 17th placed team. A great learning experience as to the harsh rules of cross country! Wonderful performances from all five boys – Jude Hearn 43rd (10:55), Mattie Delea 48th (11:01), Louis Wilkinson 118th (11:53), Ollie Johnson 148th (12:26), Charlie Lingley 177th (13:50).

Finally our U15 girls ran 4.5k and with one member down injured the team was down to just three members. However all of them proved their mettle and ran outstanding races. Olivia Forrest 2nd (15:16), Evie Warn 52nd (16:50), Mara Thomas 85th (17:36).
A really strong day from the whole team capped off by an amazing silver medal from Olivia – really putting the Beagles on the map and showcasing her really incredible form in this part of the season. Read more about this in Athletics Weekly here.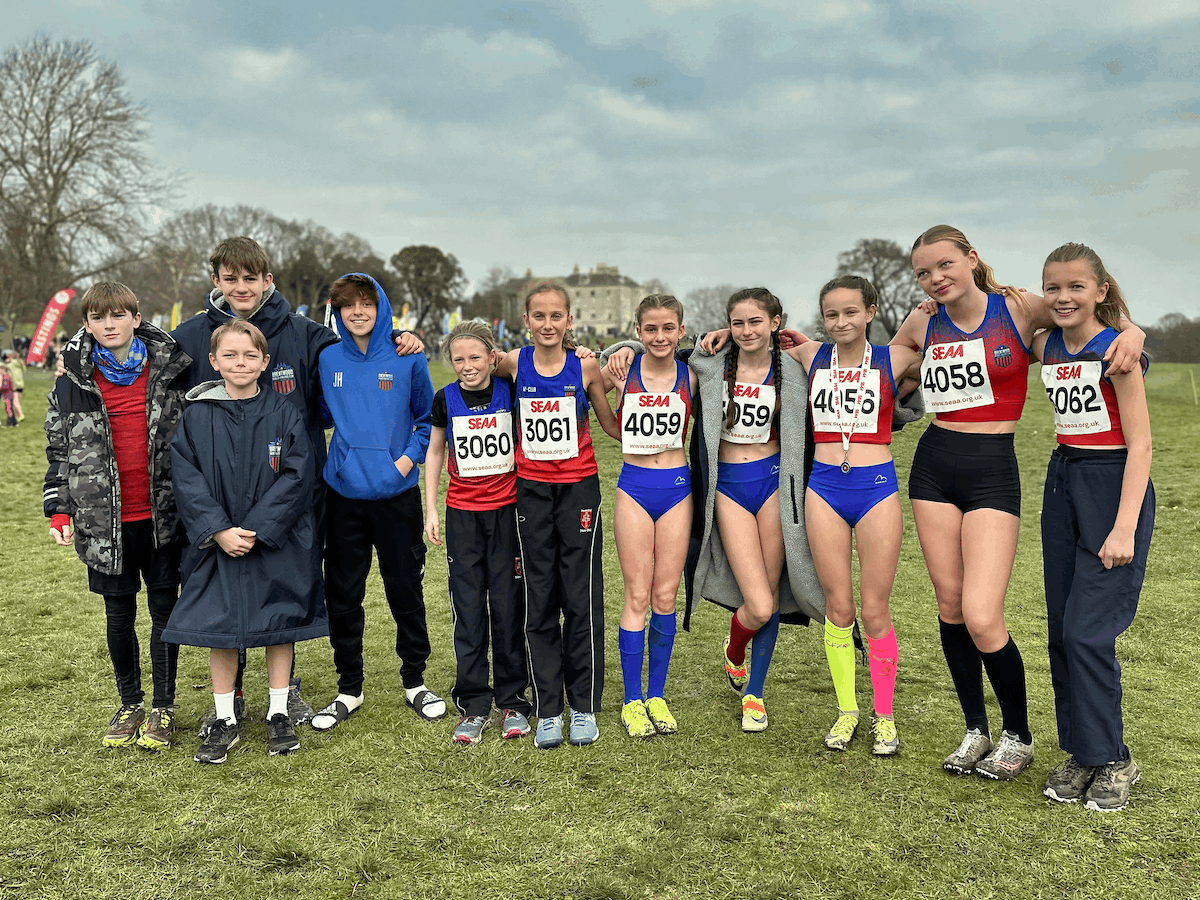 Parkrun / Junior parkrun round up
A few of our athletes not competing elsewhere managed some parkrun magic. Congratulations to Max Sanderson who ran a new PB at Brentwood parkrun (19:24) and a second place finish. Also in action in Brentwood were Stuart Crowther (22:06), Steve Danby (23:45) and Jasper Jaycock (25:18). Over at Billericay parkrun Elliot Worth finished fourth (19:09) with Laura Durn scoring a new course PB (22:06). Lianne Esterhuysen ran at Valentines and secured a new PB (23:22). Well done!
On Sunday we were pleased to see our junior Beagles dominating the junior parkrun's as usual. At Lake Meadows – Madison Kindler ran a new PB (8:03) with Daniel Smith (9:34), Liam Worth (10:21) and Nora Heidemans (10:26) also making the most of their Sunday morning run. At Harrow Lodge – Olivia Forrest finished first (6:59) with Isabel Forrest (7:50), Olivia Willard (10:16) and Alice Jones (11:07) showing our strong our female Beagles are!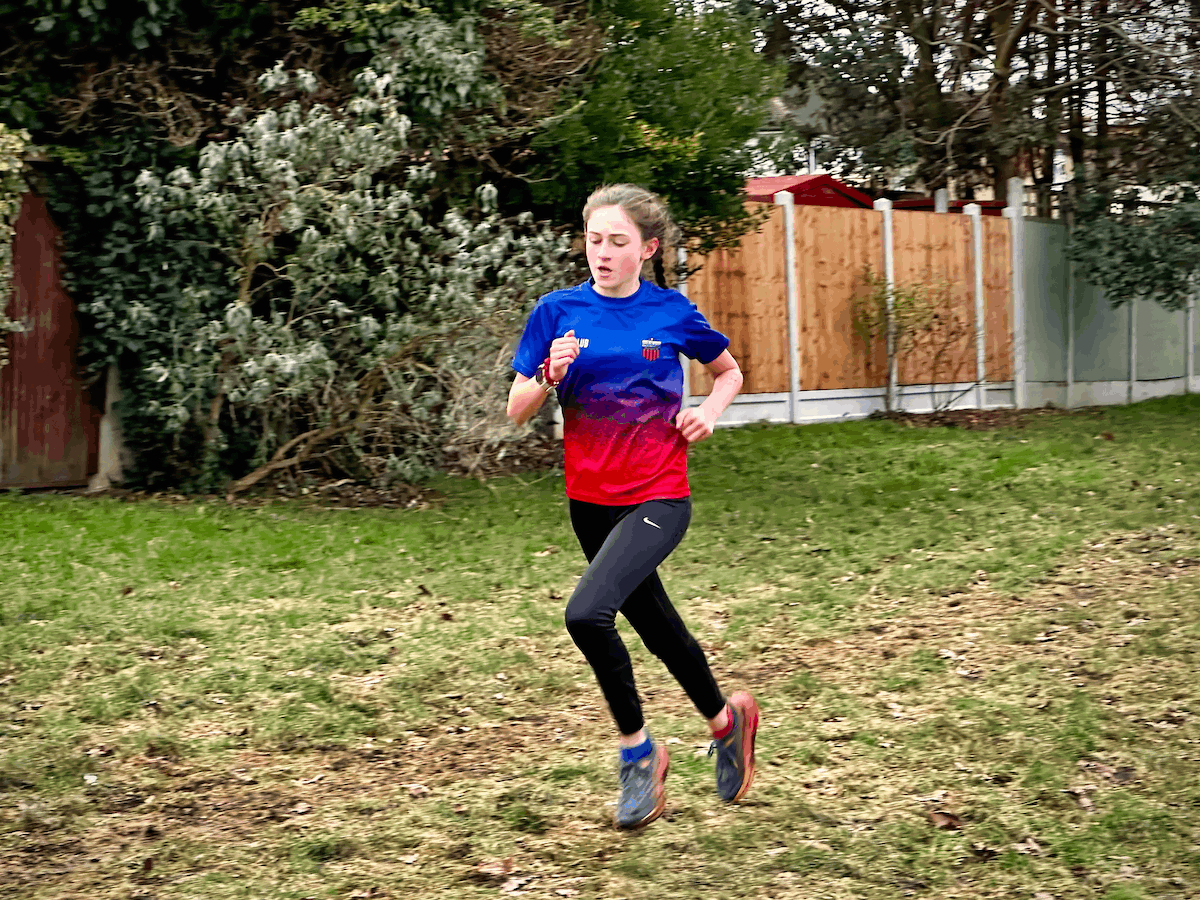 Coming Up
The busy times continue particularly with cross country season – next weekend those Beagles who were picked to represent Essex Schools are off to Sussex for the intercounties match. Good luck to all of them. Please remember, send in any pictures you've taken that you'd like us to include!