It's been a very busy week that has seen many of our athletes excel with a good number of school events taking place and the Essex County Champs.
MESSSA Trials – Yr8 upwards
Thursday afternoon saw a handful of the Beagles competing for their schools in the MESSSA (Mid Essex Secondary Schools Sports Association) district trials. Max Sanderson made his 800M debut and stormed to an awesome, dominant victory in 2:11. Amy Maher showed her mettle in a competitive 100M sprint and Olivia Forrest and Evie Warn took on the 1500M with Olivia finishing in second place.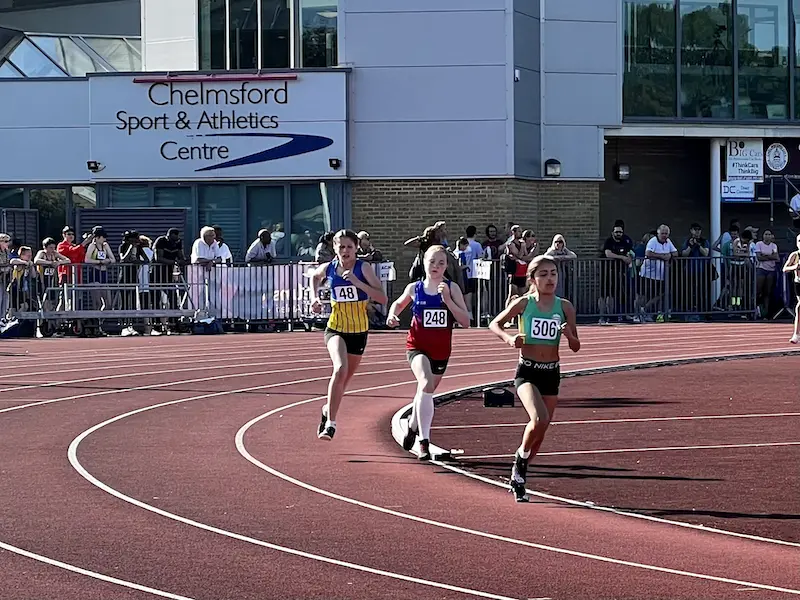 Other School competitions
On Tuesday the Hawkins sisters competed in the Chelmsford Schools Cup. Nicole ran a new 800M PB of 2:35.85 and Katie took more than ten seconds off her 1500M PB finishing in 5:47:00. Nicole also competed in the Discus with a new PB distance of 16m 11cm. Jude Hearn competed in an inter school competition in Southend on Wednesday taking the 800M win in 2:31. At our home track in Brentwood on Saturday morning, the Brentwood School Meet saw a number of our athletes competing for their schools. Ella Gilder-Briggs ran a strong 200M taking first place in 27:00 seconds with Megan Collett also running strongly in the 300M and achieving a new PB of 50:00 seconds. Isabel Forrest was dominant in the mixed 1500M finishing first girl by some distance and ahead of all but one of the boys.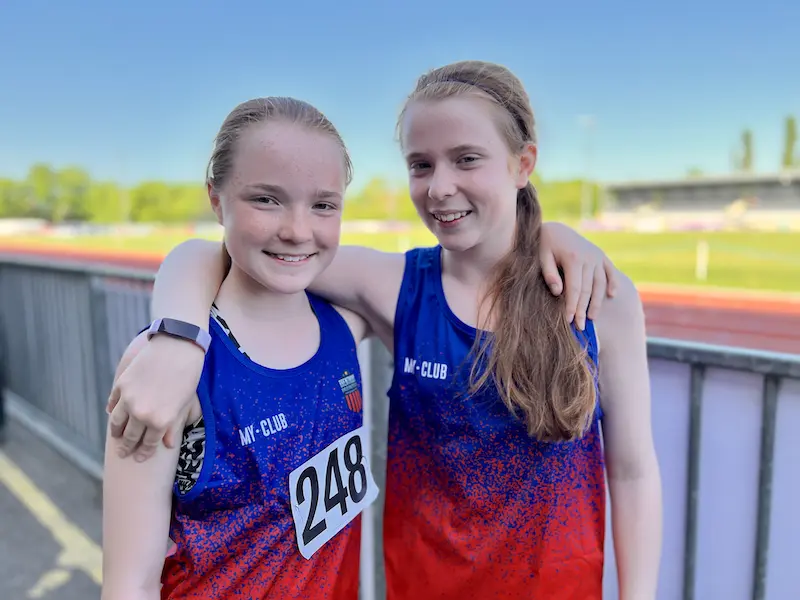 Essex Country Championships
Our first official competition as an England Athletics affiliated club and we are proud to say we had 5 athletes taking part across a range of events. Leading the Beagles out was Olivia Forrest who had an incredibly strong finish in the U15G 1500M to finish third in 4:55 and take home the bronze medal. Katie Hawkins showed real tenacity in the U13G discus competition throwing a new personal best distance of 12.25 metres and finishing in second place. Nicole Hawkins finished the day with a strong run in the U13G 800M event. On Sunday, Evie Warn raced to a new 800M PB of 2:39 in the U15G event. Olivia Forrest took the silver medal in the U15G 3000M event with a time of 10:35:71. Isabel Forrest finished the Championships for the Beagles with a challenging run in the U13G 1500M. We're very proud of the whole team and know that this time next year we will be celebrating even more medals for so many of our members.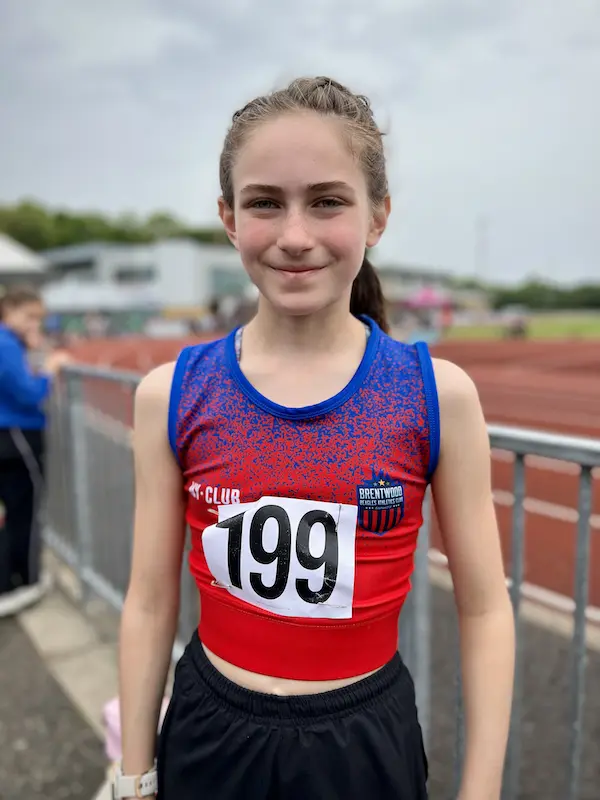 If we've missed an athlete off our list or your have a performance or photos to add – please remind us and we'll get on the case ASAP.
Further fixtures are already in the Calendar and we look forward to more great performances throughout the year. We'll see you at the BFTTA on the 28th May 2022.